On Tuesday, November 17, the Rochmon Record Club will return to Saratoga's Caffe Lena for a virtual listening party of The Beach Boys' 1966 album Pet Sounds. The show begins at 7:00 p.m. EST on Zoom.
Hosted by Chuck Vosganian, Rochmon Record Club began meeting at Caffe Lena in 2017. Previous listening parties have included Janis Joplin's Pearl, The Beatles' Abbey Road, and Bruce Springsteen's Born to Run. Comprised of stories, photos, biographical and technical information on the albums, they're some of the venue's most popular events. "The show I love to do was developed at Caffe Lena. The family atmosphere and sense of history in that wonderful room feels like going home," says Vosganian.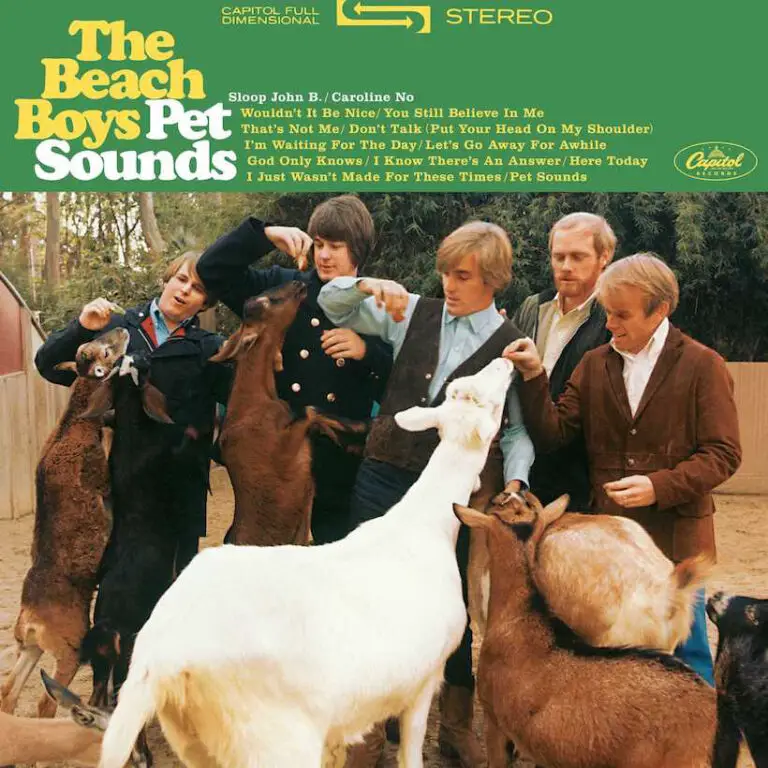 The Beach Boys' 11th album, Pet Sounds was a departure from their early California sound. Frontman, Brian Wilson, produced the entire album by himself, and even refers to it as his true solo debut. While Pet Sounds was immediately acclaimed in the UK, it took longer for US music critics to warm up. In retrospect, critics and fans have come to appreciate it as the group's best work. Rolling Stone christened it second-best album of all time on their 2003 list of 500 greatest albums, and it retained the number two spot in both 2012 and 2020 updates.
The most recognizable song on Pet Sounds is its opening track, "Wouldn't It Be Nice." Its socially conservative lyrics about a high school romance were a stark contrast to the more suggestive themes of rock and roll. While not on Pet Sounds, the Beach Boys released their signature song "Good Vibrations" as a standalone single the same year.
Registration is required to attend the listening party, and while free, Caffe Lena will have a virtual tip jar. Throughout the pandemic, Caffe Lena has continued to stream concerts, listening parties, music classes, and community conversations.