National Public Radio has announced a very special program featuring instrumental works by Oscar-winning composer Aaron Copland. Streaming from inside Aaron Copland's home studio in Upstate New York on November 13 at 5 a.m, like all Tiny Desk Concerts, the performance will be available to stream on the NPR Tiny Desk page indefinitely.
In fact, the concert takes place a day before what would have been Aaron Copland's 120th birthday.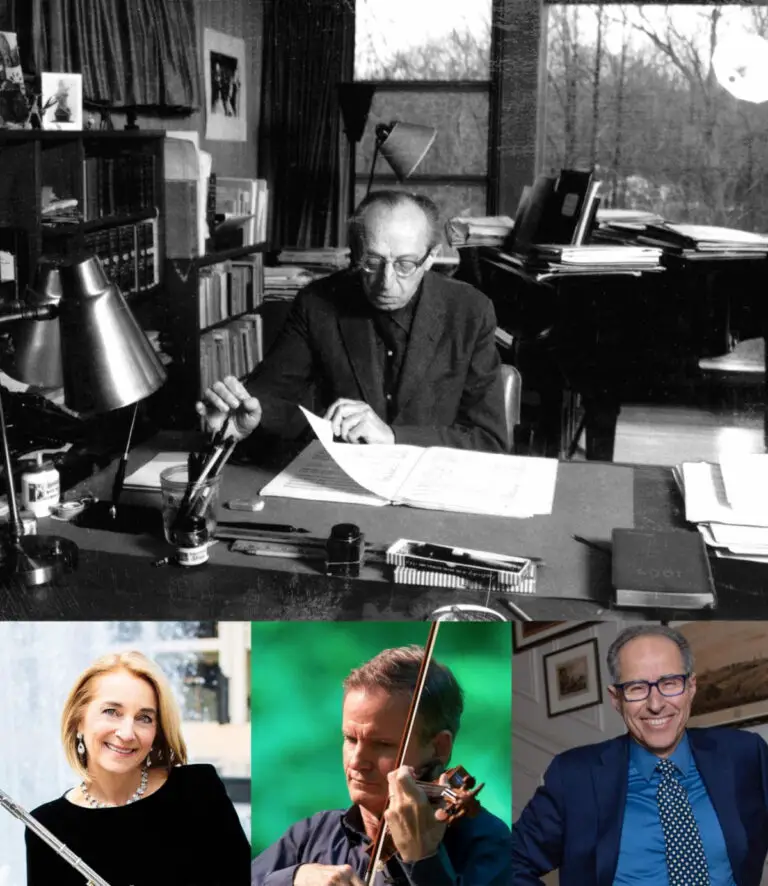 Artists from the internationally-acclaimed Music from Copland House (MCH) ensemble will perform a variety of selections from Copland's library. Duo for Flute and Piano, composed in that very room; Sonata for Violin and Piano and Three Moods for Piano are all part of the set list.
Born in Brooklyn, his peers and critics referred to Copland as "the Dean of American Composers." Making a home in New York's lower Hudson Valley for 30 years, Copland passed in 1990. After the composer's death, the estate was marked a National Historic Landmark. Revered as a first-of-its kind creative center for American music, the estate is the composer's only U.S. home. Devoted to championing America's rich musical heritage through a broad range of public, educational, and informational programs, its activities uniquely embrace the entire artistic process, from creation and development to study, presentation, and preservation. The Music from Copland House ensemble is the entity's touring residence which journeys across 150 years of the American musical landscape in concerts, recordings, and other programs.
Tiny Desk Concerts are a video series of live concerts hosted at the desk of All Songs Considered host Bob Boilen. Currently, the acclaimed series is hosted in the home of artists across the globe due to COVID-19. In October, NYC's pop duo Gracie and Rachel joined the growing list of at home Tiny Desk Concerts.