You know the feeling; you walk into a crowded venue, bumping shoulder to shoulder with like-minded fans. The music swirls around from the sound system as more people shuffle their way into the room. The lights dim, and you feel the weight of the entire crowd push forward against your back as the opening act comes out on stage.
There's nothing like the concert experience; the palpable energy, the high volume, and the shared euphoric feeling of seeing your favorite band in action. Music events tend to be the site of thrill and excitement for everyone in the crowd. That is, unless, you're one of the three million people living in the United States with epilepsy. 
Three million is a small number, only making up less than 3 percent of the total population however, the lack of warnings for hazardous lighting at music events can and should be recognized as dangerous for people with epilepsy; whether in the crowd, part of the production crew or, an artist on stage.
November is Epilepsy Awareness Month, and one grassroots organization, Lighting & Epilepsy Awareness Development, aka L.E.A.D DIY, is spearheading the music scene's efforts to raise epilepsy awareness.
Founded in 2017 outside of Allendale, New Jersey, L.E.A.D DIY is dedicated to educating artists and venues about the effects that stage lighting can have on individuals in the audience with photosensitivity.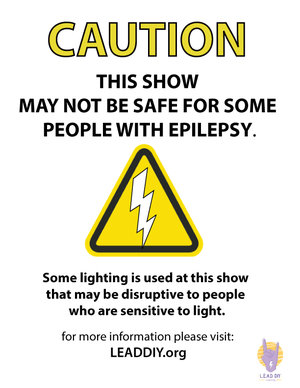 By handing out informational pamphlets and tabling at shows across the country, L.E.A.D has been reaching thousands, fulfilling their goal of spreading epilepsy awareness across the music scene.
L.E.A.D DIY has made it their priority to hand out flyers and warning signs made in house so that venues can post warnings about their lighting exposure throughout the show. By handing out three different types of warning signs: low risk, caution, and warning (high risk) indicating how safe the environment will be for those with epilepsy. Additionally, the organization hands out informational flyers detailing what one should do in the event of an epileptic seizure and how to recognize the onset symptoms of generalized and petit mal seizures.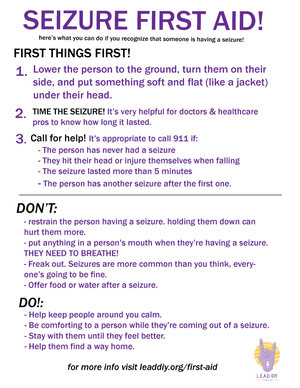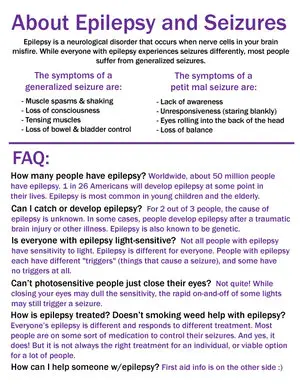 What L.E.A.D DIY is doing makes them one of a kind in the punk music scene and community. The nonprofit has made an outstanding grassroots effort to raise awareness of epilepsy and other photosensitivity diseases. L.E.A.D DIY continues to grow and expand its efforts, reaching venue staff and fans raising awareness, and teaching people what to do in the event of an epileptic emergency. 
To learn more about L.E.A.D and to request your own light-exposure warning signs, visit their website.