A 2,000 mile border wide concert is being planned amid the upcoming 2020 election. The event "Rock The Border, Stop The Wall." Over 30 musicians, activists, and artists, will perform in a CO-VID-safe online concert. The concert will take place on Friday, October 23rd at 5PM CST/6PM ET in the bordering states of California, New Mexico, Texas, and Arizona.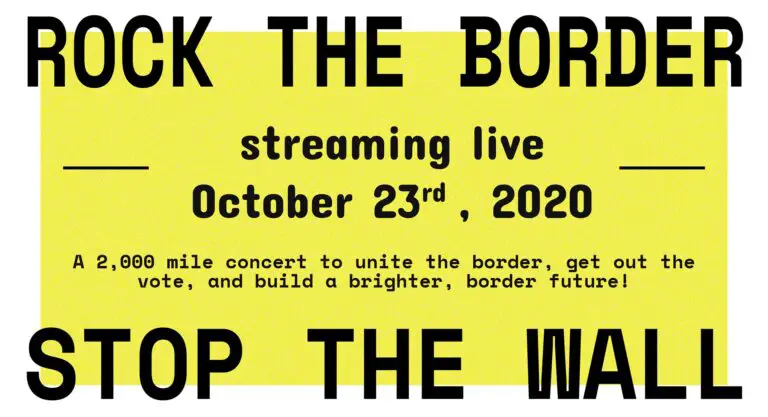 Tension at the southern U.S. border has peaked in the past few years, due to U.S. immigration policy. To downplay and unite in spite of all the controversy, musicians gathered togther in high spirits to perform and play music. "Fandango At The Wall" was a film centered on gathering musicians on both sides of the Tijuana-San Diego border.  Musicians played big band jazz arrangements and enjoyed the harmonious music on both sides of the border.  Another border-related concert is coming soon, although it's not exactly a film.
The event aims to motivate young latinos for the upcoming election and aid efforts in stopping the controversial border wall project. The event is a 2,000 mile border-wide concert and it will be hosted by the "#No Border Wall Coalition" in Laredo. Formed in February 2019, The #No Border Wall Coalition is a network of community members, artists and activists who oppose the border wall. With this upcoming election, the youth latino vote may be crucial to the final results.
The number of Gen Z latinos likely voting for the first time may surpass numbers from the 2016 election. Adrian Quesada of the "Black Pumas" says "The time is now to make our voices heard against injustice, oppression, division and hatred. Joining together to stop the border wall is the first step, and voting is more important than ever to head in the right direction."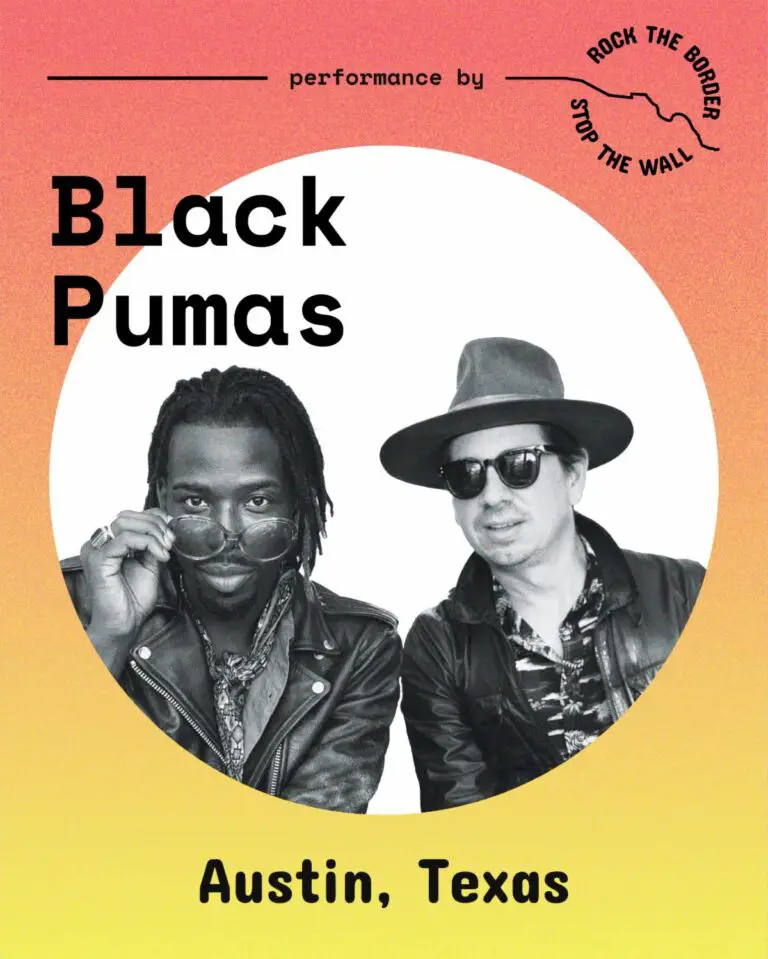 The concert has garnered plenty of support from artists. "The border wall is the physical manifestation of everything we have to mobilize against in this election: hate, fear, xenophobia and division," guitarman Beto Martinez says. "This concert is a show of solidarity and a statement of hope against all those things that would divide us." In addition to being a performer, Martinez is also the creative organizer of the event. 
The concert will be at 5PM CST/6PM EST. The full line up of the event includes the Black Pumas, Aloe Blacc & Maya Jupiter, Ozomatli, La Santa Cecilia, Grupo Fantasma, Gina Chavez, Making Movies, Trans-Border Orchestra (Orkestra Mendoza + Mexican Institute of Sound), Anais Mitchel & the Cast of Hadestown, Las Cafeteras, Superfónicos, XIXA, B Side Players, Amalia Mondragon, Tiarra Girls, Bidi Bidi Banda, Radio La Chusma, Nosotros, Nohe y Sus Santos, Native Creed, Esther Martinez, Papaya Con Chile, Baracutanga and Rizu X.
For more information on "Rock The Border Stop The Wall" the organization has a website along with a Facebook and Instagram page. Navigate through the details of the organization, their mission statement, and relevant news.