Griselda emcees refuse to rest on their laurels. A week after the label's visionary/founder Westside Gunn released what he announced would be his final album, his cousin — and arguably the label's best rapper — announced his latest project and it is more star-studded than ever. Burden of Proof, the upcoming studio album from rapper Benny The Butcher will bookend what has been an increasingly productive year for the Buffalo-bred rap crew. 
While the album's existence was no surprise (Benny the Butcher had been teasing a project for weeks on his various social media outlets), the Shady records signee revealed a list of features as well as a release date. October 16th will see the release of the much-anticipated project, which is two weeks after Westside Gunn's WHO MADE THE SUNSHINE and a month after Conway the Machine's From King To A GOD.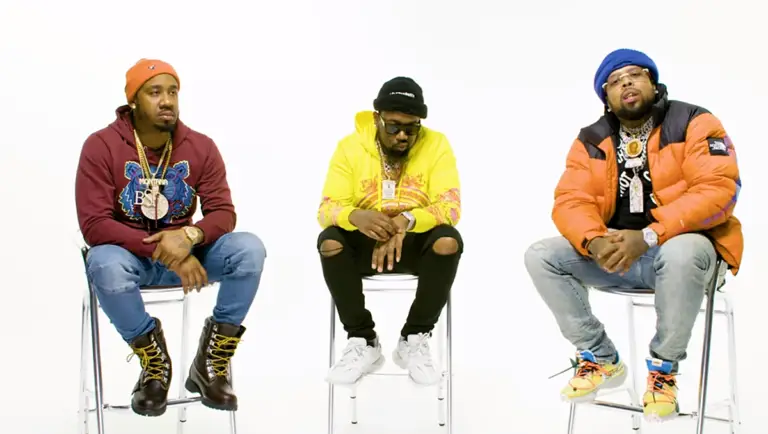 With Griselda's ever-growing popularity, we are starting to see more diverse features and song choices in each respective album. Known for their grungy street-tales, chorus and catchy melodies aren't a part of the Griselda package, yet this list of features gives a hint that this latest project will see BTB try his hand at different song arrangements. Produced entirely by famed producer Hit-Boy (who also handled the entirety of the production on Nas' latest album), Burden Of Proof will feature the likes of Lil Wayne, Big Sean, Rick Ross, Freddie Gibbs, West Coat emcee Dom Kennedy, popular up-and-coming R&B songstress Queen Najia, as well as his cousins and frequent collaborators, Conway the Machine and Westside Gunn. This is an important album in what seems to be a concentrated effort to solidify the Buffalo trio as the prominent emcees in not just their city, but the whole state of New York as a whole, a tittle that has never been held by anyone not from the five boroughs.