Esteemed guitar icon and rock legend Eddie Van Halen passed away yesterday at the age of 65 after an extended bout with cancer. Best known as the shaggy haired lead guitarist of the eponymous band that he co-founded along with his brother, Van Halen's passing is a loss sure to be felt throughout the music industry. And it marks the end of an era for an American band that reached a level of popularity few others have.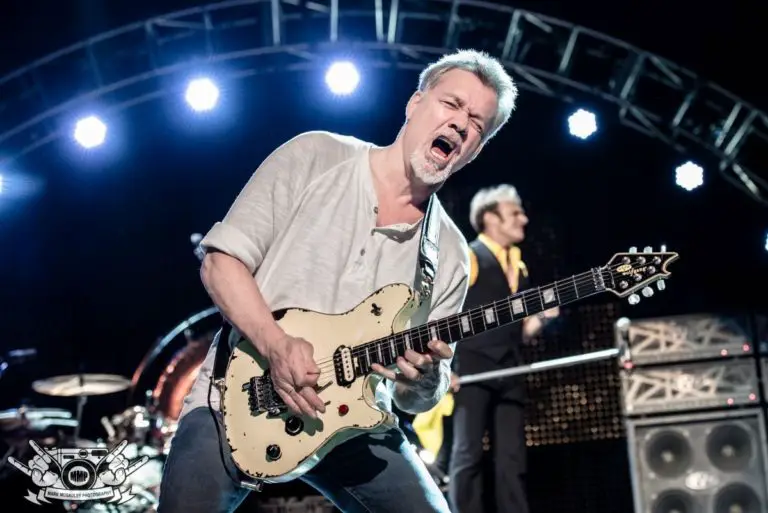 Edward Lodewijk Van Halen was born in Nijmegen, Netherlands, on January 26th, 1955, a year and a half after his older brother Alex, to a Dutch father and an ­Indonesian mother. His father, also a musician, joined the Dutch Air Force band as a way to make money. When Eddie was eight years old, the family immigrated to Pasadena, CA where they set roots down and later established one of the most successful American bands of all time.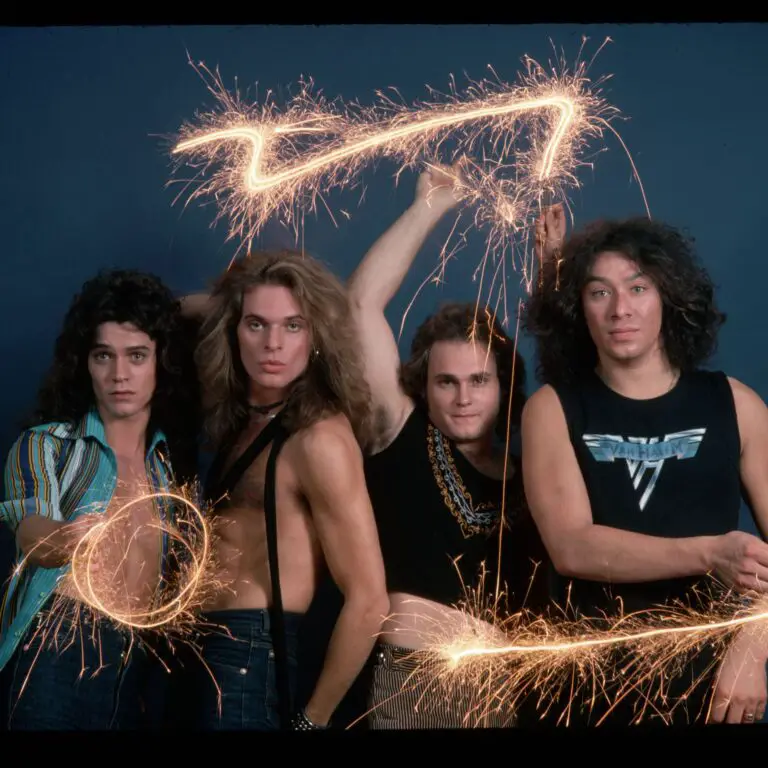 Originally, Eddie was a drummer and his brother would play guitar. Frustrated that he couldn't handle the drum solo on The Safaris' "Wipe Out," the brothers decided to make one of the most impactful instrument switches of all time. The Van Halen brothers would go on to join several local short lived bands in the Pasadena area. In 1972, they formed a band called Genesis featuring Eddie as lead vocalist/guitarist, Alex on drums, and Mark Stone on bass. They initially rented a sound system from David Lee Roth but decided to save money by letting him join as lead vocalist even though his previous audition(s) had been unsuccessful.
Roth was the only guy who had a PA. We were renting his PA every weekend for $35 and getting $50 for the gigs. So it was cheaper to get him in the band.

Eddie Van Halen
The band later changed its name to Mammoth, after learning Genesis was already in use. In 1974, the band replaced Stone on bass with Mark Anthony from local band Snake and again re-named itself, this time for good, to Van Halen. Like most bands, they started out playing parks and backyard parties in the Pasadena area. This soon gave way to gigs at small bars and strip clubs in the Hollywood area.
What helped Van Halen significantly in its early years was their ability to self-promote. They would hand out flyers before shows at local high schools and also after Aerosmith and Black Sabbath concerts when they be in the area. After catching a show at a Sunset Boulevard club, Gene Simmons even helped produce a demo recording for them and took it to KISS management who would later inform him this fledgling band "had no chance of making it."
That would seem to change in 1977 when the band was offered a recording contract by Warner Bros. Records shortly after a show at the Starwood in Hollywood. By the end of the year, the group had recorded their debut album Van Halen at Sunset Sound Recorders.
By now, the band had a solid collection of original songs like "Runnin' With The Devil" and "Ain't Talkin' 'Bout Love" to go along with their rotation of cover songs that were prevalent early in their career. The debut effort peaked at #19 on the Billboard charts and sold more than 10 million copies in the United States, receiving Diamond certification.
This helped Van Halen land a tour opening for Black Sabbath, a band whose parking lot they were flyer-ing only years ago. The group's chemistry owed much to Eddie Van Halen's technical guitar wizardry and David Lee Roth's flamboyant antics and stage persona, strong points which later made them rivals. 
Van Halen II was released the next year and produced the band's first commercial hit, "Dance The Night Away." The 1980s would then see them maintain a rigorous pattern of album releases and supporting tours that would cement the band as global icons. They even earned an entry into the Guinness Book of World Records for the highest-paid single appearance for a band: a $1.5 million payout for a 90-minute set at the 1983 US Festival.
While it was soaring commercially, the very fabric of the band was beginning to fray behind the scenes. Tensions between Eddie Van Halen and Roth were rising over the direction of the music. Roth preferred more dance-pop numbers while Van Halen was becoming interested in exploring new musical avenues and veering away from cover songs.
I was getting sick of their ideas of what was commercial. That's how we ended up doing all those covers on [1982's] Diver Down. I never wanted to be a cover band.

Eddie Van Halen
When it came time to record a follow-up to Diver Down, Eddie insisted they record "Jump" and incorporate synthesizers into other tracks. The result was the smash 1984 that turned them into MTV superstars as videos for "Jump," "Panama," and "Hot for Teacher" went into heavy rotation and the album began selling by the millions, reaching Number 2 on the Billboard 200. 
1984 would be, by far, Van Halen's biggest commercial success, with the album going five-times platinum only a year after its release. It peaked at #2 on the Billboard charts that year, behind only Michael Jackson's legendary Thriller. But this would also mark the end of an era, as Roth would quit the band later that year, embarking on a solo career.