Quarantine provided many different things for many people. Spending more time with your kids, finding new recipes to experiment with, maybe even picking up embroidery. For New York City-based singer/songwriter, Aniello, quarantine gave him the opportunity to work harder on his music than ever before, leading him to make it to Billboard alongside notable names like, X Ambassadors, Andrew Bird and Kesha.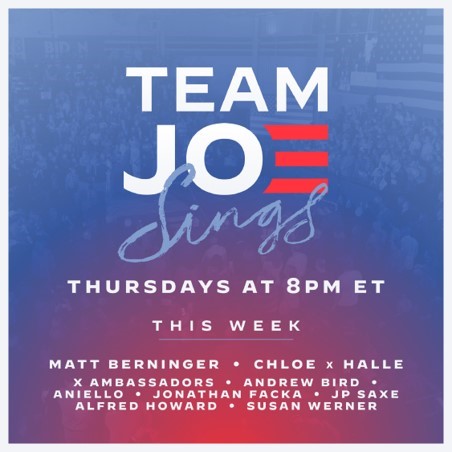 Last week, Aniello debuted his latest single, 'Stand Up,' on the virtual concert series, 'Team Joe Sings,' created by presidential-nominee Joe Biden and Kamala Harris' campaign team. Aniello says he wrote this single a few years back, during the 2016 presidential election, but it remains so true to our current state of the nation now.
"I wrote this song as a message to myself, at first, to just keep standing up, but as a whole it really means to stand up for equality and your beliefs and is also really an anthem to the LGBTQ+ community."

Aniello
He views this election as being the most important one to vote in because of how divided our country has become.
"Never have I ever been so open about my politics, but right now it is so important. I think Joe is obviously the right guy for the job. Team Joe Sings is a great way to promote people to get out and vote."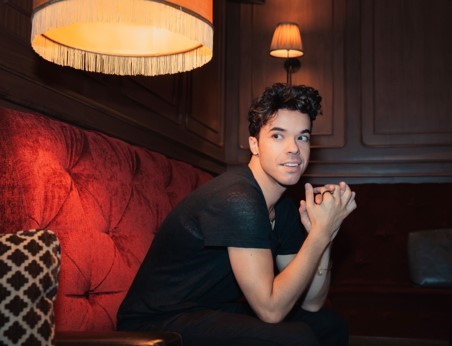 Aniello Scibelli, also known as Neil Davis, grew up in the city and describes himself as a New Yorker through and through. His love for music started at a very young age and it just kept growing.
"My parents got me this toy keyboard when I was a toddler. As I grew a little older, I would play tunes that I heard from the cartoons I watched," recalled Aniello.
He went on to get an education at Frank Sinatra School of the Arts in Astoria, which was founded by musician Tony Bennett and his wife Susan Benedetto.
"It was really amazing to me that I had the opportunity to learn from the best. I mean, Susan was my teacher and mentored me through school and to this day is still a really good friend of mine," he said.
After his father passed away in 2017, his strength to move on from the grief, turned into creativity. Since then, his ability to stay positive through every situation, regardless how tough, lead him to release empowering and motivational music.
'Stand Up' can be found on Bandcamp and Apple Music. 'Team Joe Sings' appears on the featured artists' Youtube page every Thursday through Election Day.