As Phish moves their Dinner and a Movie series from weekly to monthly, the newest installment has been announced, featuring the band's performance on July 23, 1999 from Polaris Amphitheater in Columbus, OH. The never before seen full show archival video will air on Wednesday, September 30 at 8:30PM ET at LivePhish.com, which also happens to be Trey Anastasio's birthday (more on that below).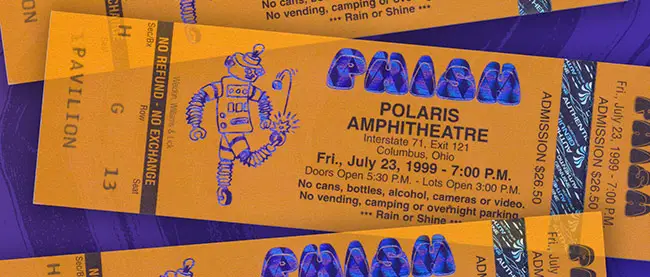 For the Dinner part of the evening, Phish HQ's Betty Frost has put together a spread that includes enchiladas, a jicama/orange/cucumber/mint salad and apple fritters. You can find recipes for all these here.
Released on Live Phish in November 2019, the show in the Columbus suburbs was the 17th show on a 20-date summer tour. A humid evening, the show started with a 12-minute "Ya Mar," and features Anastasio on keys briefly on the "Punch You in the Eye" intro.
On July 23, 1999 Phish returned to Polaris Amphitheatre for their second show at this 20,000-seat outdoor shed in the Columbus suburbs. It was the 17th show on a 20-date U.S. summer tour.It was still light out on a sticky Ohio evening when the band took the stage with a rollicking Ya Mar opener, followed by NICU, followed by Back At The Chicken Shack > Punch You In The Eye with an extended synthesizer-infused intro.
Set 2 turned up the heat with a first even pairing of "Ghost" > "Free," with a lightening storm growing as intense as the jams between these two. A 25-minute "Birds of a Feather," then still a new song in their catalog, allowed the band to play on and off with the storm as it raged overhead. During the late-set "Meatstick," Anastasio announced that the band's New Years Eve performance would be held at Big Cypress Seminole Indian Reservation in southern Florida.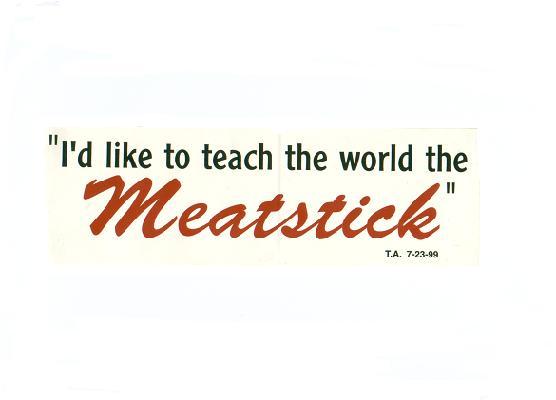 Dinner and a Movie is presented free to all, with a charity selected each week where donations are asked to be directed. This installment's beneficiary is the ACLU. Founded in 1920, the American Civil Liberties Union (ACLU) is a nonprofit, nonpartisan, multi-issue, public interest organization devoted to protecting the civil liberties of all people in the United States. Recognized as the nation's premier public interest law firm, the ACLU works daily in courts, legislatures, and communities to defend and preserve the freedoms guaranteed by the U.S. Constitution.
Over $850,000 has been raised by Phish fans since late March for the Waterwheel Foundation and other charities highlighted in the Dinner and a Movie series.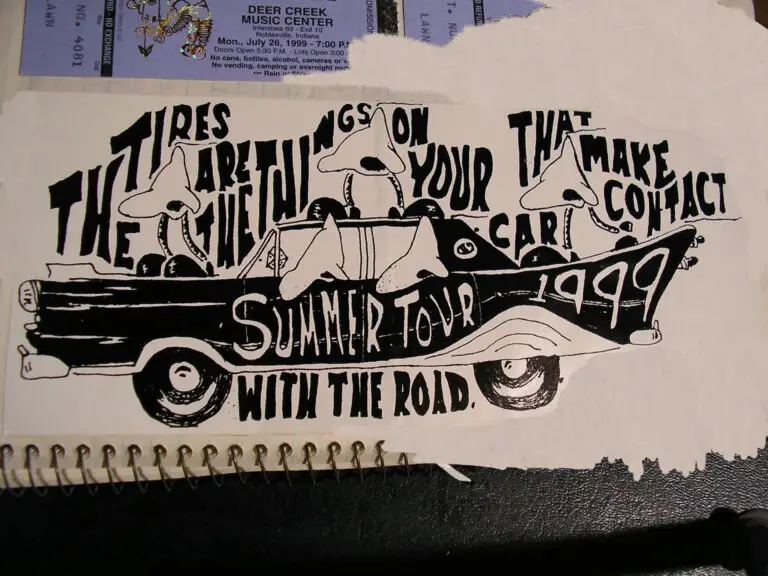 Additionally, a group of Phish fans have put together a fundraiser idea for Dinner and a Movie, celebrating Trey Anastasio's birthday. The goal is to raise $20,454 for the Waterwheel Foundation, which is the number of days Trey will have been alive on his birthday. See below for details and support Waterwheel Foundation!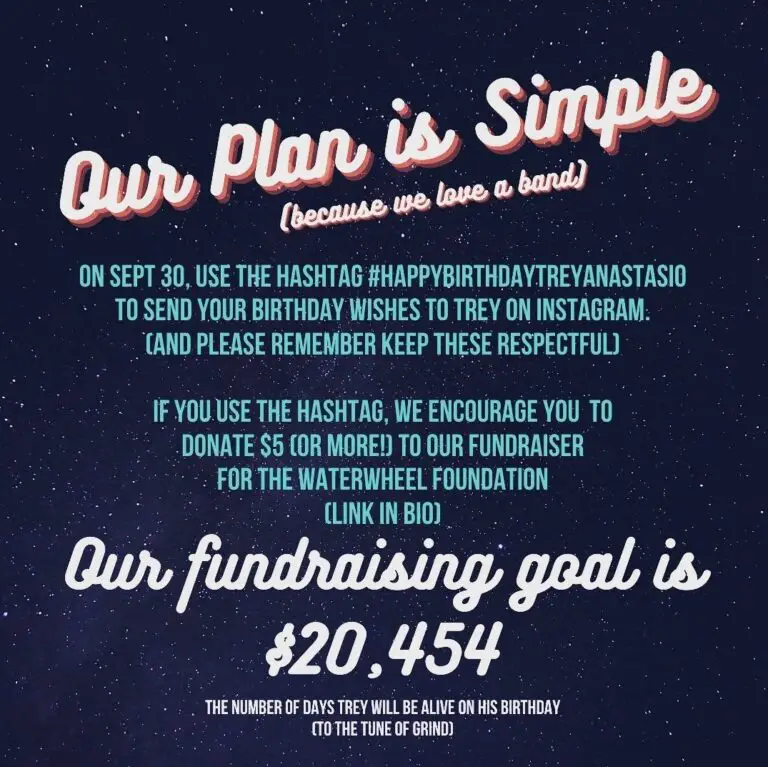 Setlist via Phish.net
Set 1: Ya Mar, NICU, Back at the Chicken Shack > Punch You in the Eye[1], Fast Enough for You, Back on the Train, David Bowie, Strange Design, Possum
Set 2: Ghost -> Free > Birds of a Feather > Meatstick > Fire
Encore: Bouncing Around the Room > Rocky Top
[1] Trey played keys for part of PYITE.
Trey played keys for part of PYITE. During Meatstick, Trey talked about the band's desire to teach fans the Meatstick Dance and break the world record. He then informed the crowd that the New Year's Eve concert would be played in Florida. This show is available as an archival release on LivePhish.com.