The nation's largest and best-known Hispanic pop culture and music festival has announced the initial lineup of performers. Dubbed "Calle Ocho Live", the Hispanic Heritage Month-themed event will take place October 4th via live stream and broadcast TV.
Among the stars joining the growing roster are Gloria Estefan, Camilo, Jessi Uribe, Jorge Celedón, and Bobby Pulido. These artists join previously announced Mau y Ricky, Ivy Queen, who is performing an epic virtual duet with the late Celia Cruz, and Tito Puente, Jr., who is performing a virtual duet with his late all-star father Tito Puente and many more.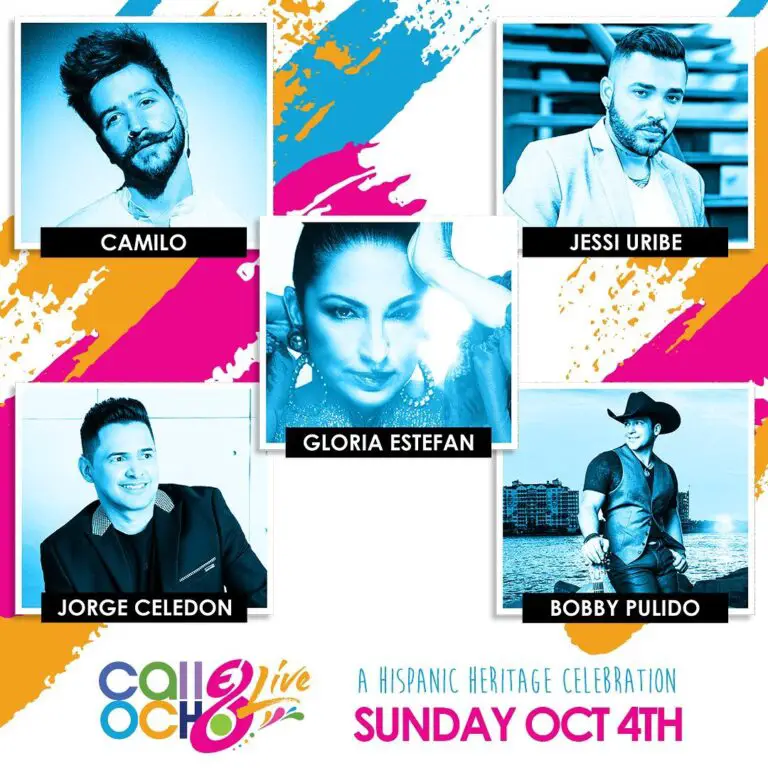 The Calle Ocho Festival was originally slated for March before cancellation due to the COVID-19 pandemic. That is when the organizers of Carnaval Miami, Kiwanis Club of Little Havana, collaborated with Manny Ruiz, the creator of Altisimo Live and Hispanicize and Ralph Paniagua, creator of Atlantino, to bring the festival back to life.
The three-hour live stream will include interactive experiences to win prizes as well as pre-recorded performances from music artists, entertainers, comedians, and social media influencers. 
"We said we would create a strong, inclusive, and powerful line-up that captured the diversity of Latino tastes, genres, and cultures, and that's what we've done here. Through Calle Ocho Live, we're not only stretching to do well for the families we serve through the Kiwanis of Little Havana Foundation but also through the way we reflect the evolution of Latinos in America."

Jorge Fernandez, president of the Kiwanis of Little Havana/Carnaval Miami
Featuring live and pre-recorded performances from top Latin music artists, celebrities, and social media personalities, Calle Ocho Live will also highlight stories from the families served by the Kiwanis of Little Havana Foundation.
Funds raised from the event will be used by the Kiwanis Club of Little Havana to assist South Florida families who are in need of things like college scholarships, emergency financial assistance, holiday gifts, and any other support during the COVID-19 pandemic. 
Viewers will be able to watch the festival for free on over a dozen broadcasting stations and their respective socials, along with Calle Ocho Live's YouTube, Facebook Live and Twitter. Attendees are being encouraged to donate $8 or more prior to or during the festival to the Kiwanis Foundation.
For more information, visit the Calle Ocho Live Instagram page.