Ruby Mack, a new all-female folk band, already makes waves and questions society as we know it with their debut album Devil Told Me, out on October 23.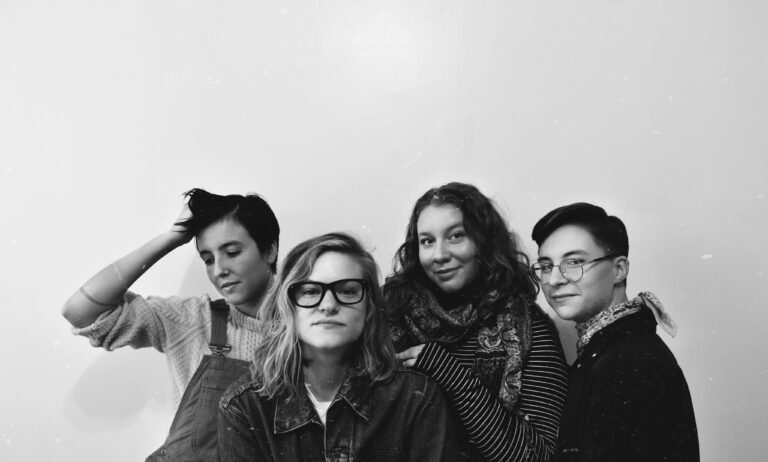 In their new album, feminist folk ensemble Ruby Mack turns a traditional bible story completely on its head. What if Eve had eaten the Garden of Eden's forbidden fruit without shame and then shared her knowledge with the world? In Devil Told Me, Ruby Mack tell their story as direct descendants from that Eve.
Named after Massachuttes' Pioneer Valley's Ruby McIntosh Apple, Ruby Mack is made up of Emma Ayres (Vocals/guitar), Abbie Duquette (bass uke), Zoe Young (guitar/vocals), and Abs Kahler (fiddle). In their upcoming album, these strong musicians dig deeper into what it really means to be a woman, or even to reject this label. Devil Told Me closely examines several stories, mythologies, and societal norms that we have been taught to accept without question. These feminists will push social boundaries aside with the release of their album on October 23.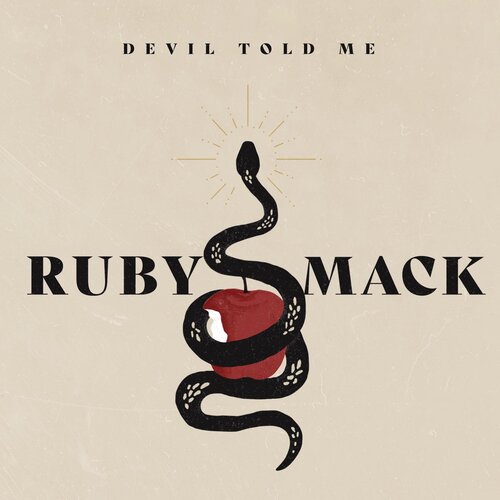 Ruby Mack's music explores topics left unsaid in traditional folk music. The group tells in "Breadwinner" that they want to be the relationship's provider as women. The softer "Milktooth" encourages listeners to become fully themselves despite rigid societal rules. The song expresses developing and growing up. "It's about rejecting the ways in which we are initially told who we are and what we are" notes guitar-vocalist Ayres with the lyrics "Always fighting in this civil war/ Since the devil told me I was born a girl."
Ruby Mack has come into their own in Massachusetts. "I definitely found my identity as a musician in this place," Duquette expresses. "The support encouragement I found in the area made me feel like I too could be an artist." The group has felt united with the music culture of the area. "There's such an amazing culture of folk music in the valley", says Kahler, "and we've been inspired by so many queer folk artists here." The band claims their corner of Pioneer Valley, MA area as one of the strongest inspirations for Devil Told Me.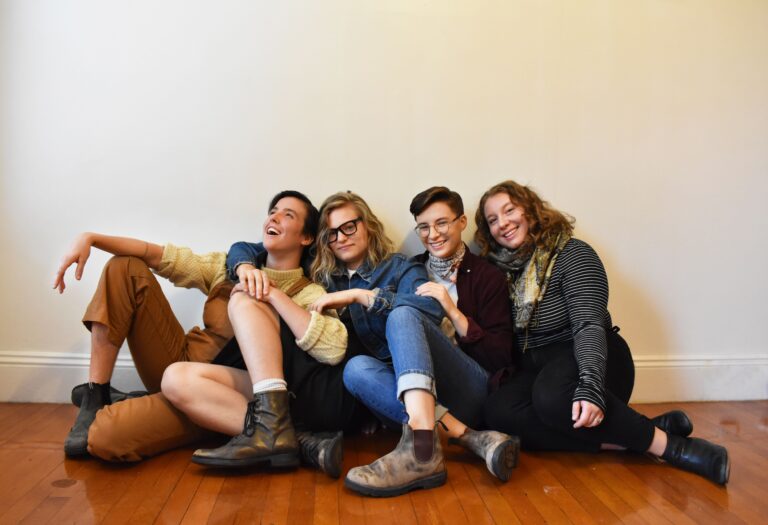 Listeners can appreciate this album even more today while missing concerts due to COVID-19. The tracks were recorded in an old church, and each song has a strong live feel to it, demanding attention with its energy. Young explains that it was important for the album "to have that special magic of a collaborative performance," and the result does not disappoint.
The four friends have passionately worked together to create something both beautiful and impactful, starring memorable harmonies and strings as well as poignant lyrics. Farce The Music released a single from the album, "Machine Man," which is available now. Kahler calls it "an ode to the blue-collar workers, the skilled laborers, without whom the fabric of the lives we live would surely unravel."
Preorder Devil Told Me now, and listen when it releases on October 23.