Billy Joel has decided to push his shows to late 2021 and 2022 at Madison Square Garden in the light of the ongoing coronavirus pandemic. He was originally supposed to take the stage in March of 2020 but like many shows he had to postpone to later dates.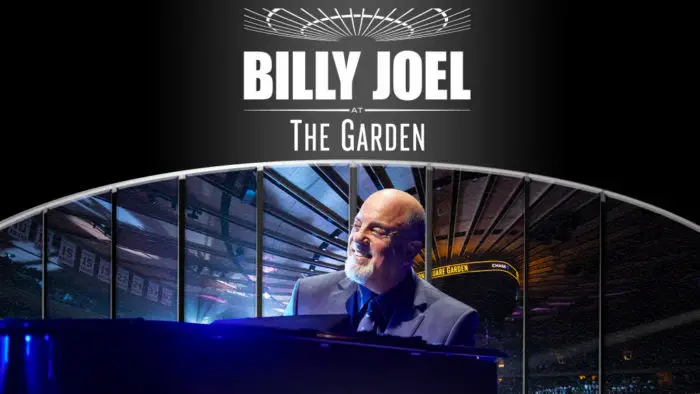 Billy Joel's Madison Square Garden shows were originally supposed to take place between March 19, 2020 and Monday, August 3, 2020. It was then initially rescheduled to take place between September 26, 2020 and February 3, 2021. They have now been pushed back and are taking place between November 5, 2021 and February 12, 2022. Pretty much all 2020 shows have been pushed but few have been pushed back as far as Billy Joel has pushed his shows. The longer the world deals with the coronavirus it seems less and less likely that we will be back to normal in 2021 particularly in the live entertainment industry. 
In a message posted on Billy Joel's website it asks fans to, "Please be advised that the six Billy Joel concerts which were originally scheduled to take place at Madison Square Garden between March and August 2020, and were subsequently postponed to September 2020 through February 2021, have been rescheduled to take place between November 2021 and April 2022. All original dates, along with their corresponding initial rescheduled dates and the new rescheduled dates are outlined below. Tickets for the original show dates and initial rescheduled show dates will be valid for the corresponding new rescheduled dates in 2021 and 2022." Those outlined dates can be found here.
Ticket holders who aren't able to attend the new dates can request a refund before October 5, 2020. If a refund is not requested during the allotted time, tickets will automatically be transferred to the new rescheduled show date and no action is needed by the ticket holder. People interested in a refund for tickets purchased through Ticketmaster, visit my.ticketmaster.com/account. For refunds on tickets purchased through the Madison Square Garden Box Office, call the MSG Guest Relations department at 212-465-6225.
The New Rescheduled Show Dates are the following: Friday, November 5, 2021 Monday, December 20, 2021 Friday, January 14, 2022 Saturday, February 12, 2022 Thursday, March 24, 2022 Friday, and April 8, 2022.