File this one under so nice the Analog Players Society had to release it twice. The first disc, TILTED, is a percolating live acoustic jazz session featuring four of the genre's finest players. The second, Soundtrack for a Nonexistent Film, is a loop based reimaging of the sounds waxed during the former, a fractal audio swirl that gives props to the sample-heavy production of hip-hop's Golden Age and a new kind of noir cinema sound.
The culprits behind this very forward-thinking project are the Analog Players Society, the brainchild of producer/engineer Amon Drum (aka Amon aka J. Amon). This heavy collective originated at Amon's first studio, The Hook, which recently moved and expanded to be reborn as The Bridge Studio, a new Williamsburg, Brooklyn-based favorite of NYC's most cutting-edge players.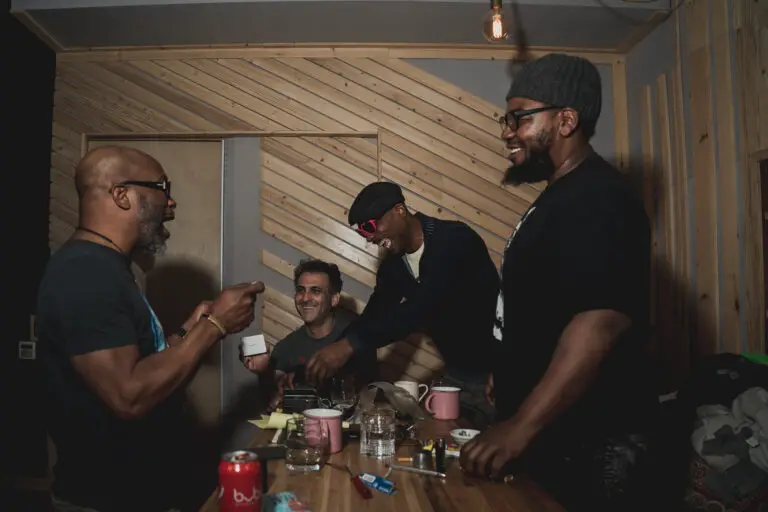 The APS collective features a rotating ensemble cast of some of the Big Apple best soundmakers. APS' various projects, which are all decidedly eclectic by nature, carry serious strains of the Jazz, Dub, Funk, Afrobeat and Soul within. Analog Players Society's 2012 debut album, Hurricane Season In Brooklyn, impressively debuted in the top 15 of the Billboard Contemporary Jazz Chart, and earned press accolades from NPR's Fresh Air, Wired, and All About Jazz to name a few.
Fast forward to April 2019 and the Analog Players Society is reborn during a live jazz session produced by Ben Rubin (aka Benny Cha Cha) and Amonat at The Bridge Studio. Rubin gathered four of the best jazz musicians in New York City for the occasion: tenor saxophonist Donny McCaslin (David Bowie's last bandleader on Blackstar), pianist Orrin Evans (the Bad Plus), and the in-demand rhythm section of bassist Dezron Douglas and drummer Eric McPherson.
The fruits of this meeting are featured on TILTED, which comes out today on Ropeadope Records. It boasts three lengthy explorations, all full of quirky creative turns and high-wire harmonic interplay.
Nothing like the tinkle of a toy piano to set the mood for this most unique cover of Monk's angular and playful Epistrophy.  McCaslin is the focal point for most of this 10-plus minute journey.  He deconstructs lines and floats across Evan's alternatively chopped single note support lines and lush, complex chord painting.  McPherson's unique drumming, evident on all the tracks, is at its most impactful here.  He's a man more inclined towards orchestral stomps, punky thunks and unexpected breakdown fills than cliched, cymbal-ridin' chinga chinga cocktail lounge swing. To my ears, his style owes more to someone like Captain Beefheart's John "Drumbo" French and the delightfully jerky time of Prime Time-era Denardo Coleman than traditional post bopper.  And making this even more oddly Monk, Evan's goes two hands for his solo here, one on the piano grand, and one on his toy ivories!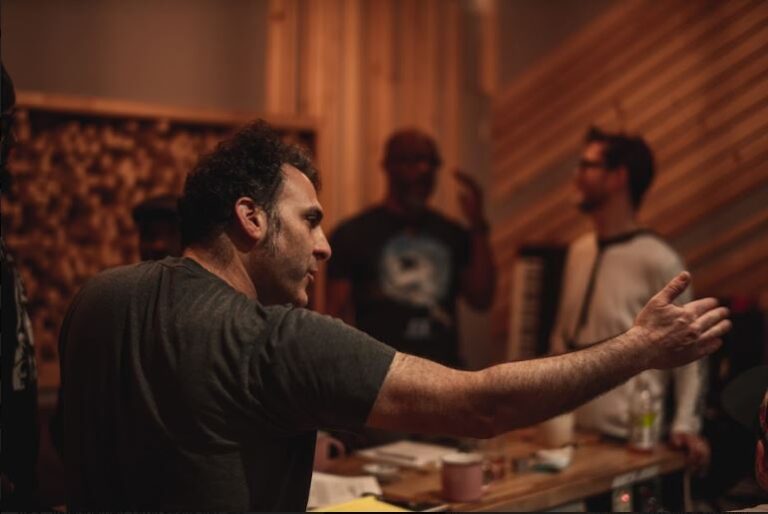 On the other cover here, One Note Samba, the quartet wrestles a tasty dose of avant garde out of Antonio Carlos Jobim's mellow bossa nova classic, with McCaslin tossing about the memorable melody, bringing a bit of sinister mood with the subtle delay and harmonizer laden on his horn.  With the sole original, Freedom is but a Fraction of Humanity, what starts as a lovely, yearning ballad turns into a high-speed chase, with especially fierce soloing from Evans.   All of these tracks are produced and engineered to perfection by Rubin and Amon, imparting a crisp acoustic experience, notable on Douglas' deep soulful bass, and with tasteful use of electronic effects that give it just the right among of left field fun.
When it comes to left field fun, it will be hard to beat the second release birthed from these sessions, Soundtrack for a Nonexistent Film, to be released on October 30. 
Running a little over 30 minutes in all, Soundtrack is comprised of 12 miniatures composed entirely lifted from short samples from TILTED's tracks, seven by Amon on the A side; five by Rubin on the B side.  These tiny gems are looped and mutated electronically to create a new kind of moody, one that is part street, and part cinematic cool.  
The opener, Chase, features a driving 70s Miles Davis beat (think Al Foster on Agartha) on which Amon hangs an edgy bit of melodic sax, only to break the drive periodically with the ringing of solo piano chords and time changes.  He gets extra points from me on this one with the injection of the fartiest sawtooth wave bass synth lines, vintage Krautrock or early ELP.  My favorite Amon remix is Act Cool.  It features a Hip-Hop beat under a warm, melodic acoustic bass, lush pads and McCaslin's sax at its breathiest, a kind of Ben Webster Goes to Mars experience.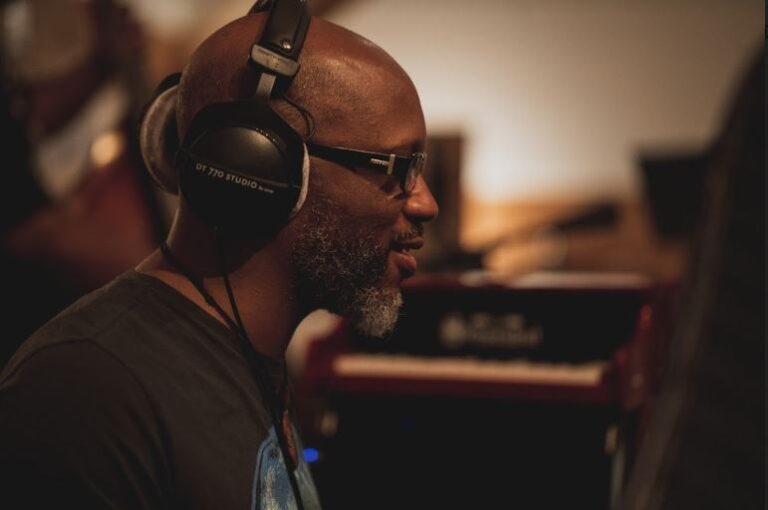 Rubin's five pieces demonstrate his devotion to in-the-pocket rhythms and dub mixing, most evident on the ska-infused Brooklyn Blackout and the jazzy blues of Starry Night. What's a delight about all the tracks here is how the duo recycles and dramatically changes these little phrases, whipping them into a wide range of compositions, ones that always seems to milk something evocative out of these humble two-bar nuggets.
Key Tracks:  Epistrophy, Freedom is but a Fraction of Humanity, Act Cool, Brooklyn Blackout