This past week Blue Engine Records released The Ever Fonky Lowdown, Wynton Marsalis' latest extended composition, a groundbreaking, satirical look at democratic freedom, abuse of power, racism, and cultural corruption.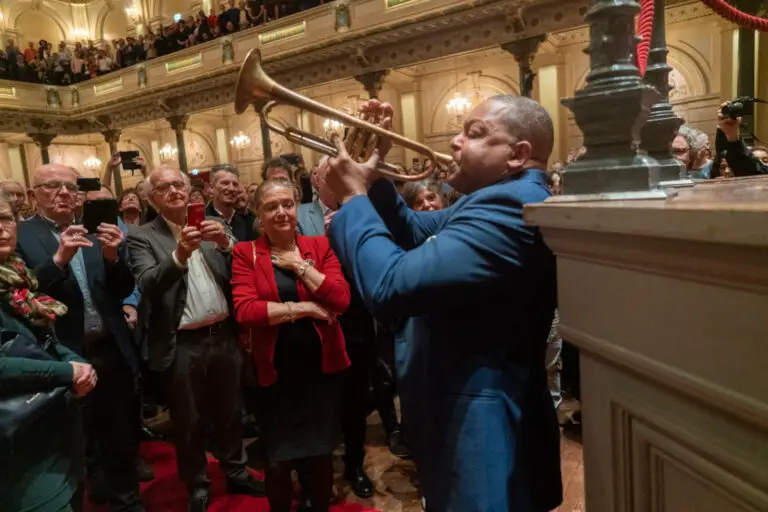 Some of jazz legend Mynton Marsalis' best work of the last four decades has been influenced by socio-cultural and political issues. In 1985, his Black Codes (From the Underground) won a Grammy, in 1996, Blood on the Fields became the first jazz piece ever to win a Pultzier Prize, All Rise was performed by Symphonic Orchestras all across the world in 2002, and in 2007, From the Plantation to the Penitentiary was said to "[reveal] some important truth about this country with a lot of anger and heart." It seems only fitting that now, during this historical time of national protest, Wynton Marsalis release a new work that reflects on these human rights issues.
The Ever Fonky Lowdown directly addresses the racism, deception, and greed that clouds the country's chances of human rights for all and pushes us further away from democracy. It was written in 2018 to combat human suffering and exploitation on the universal scale, but is now, in 2020, more topical than ever. The album's narrator, "Mr. Game," says it himself: "We are here tonight, but this is an international hustle. It has played out many times across time and space and is not specific to any language or race. It takes on different flavors according to people's taste, but always ends up in the same old place." These issues have been happening to countless all throughout history, and it is time to strip away the distractions to attack the injustice's sources directly.
The Orchestra singers act like a narrative Greek chorus and call upon several different forms of jazz, Gospel, American folk, swing, New Orleans funk, and more. The celebratory music is its own character and satirically expresses the joy with which humans hurt one another. The 53 track piece is both entertaining and thought provoking.
"Usually I research and learn a lot of new material for longer pieces. For this one, I went with music and mythology that I have lived. From the music my father and great New Orleans drummer and composer James Black played in the 60's, to the funk we played in the 70's, to the modern jazz we have been blessed to play, teach and shape over these last decades, The Ever Fonky Lowdown is an antidote to the poisonous (and largely unquestioned) cultural mythology that continues to infect our general quality of life."

Wynton Marsalis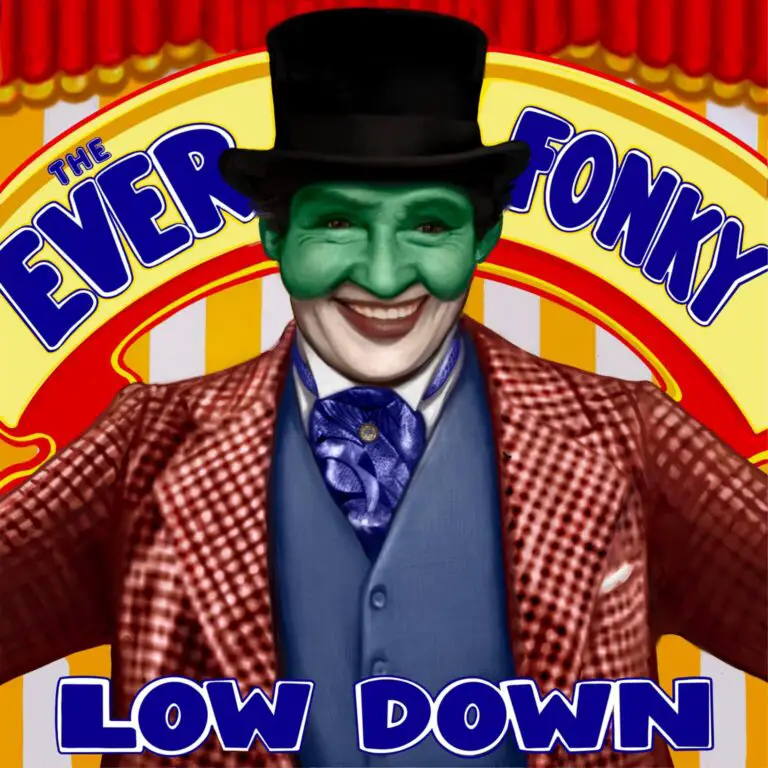 Marsalis wants the listener to question what is shown to him: the propaganda, media, and populism. He encourages all to look beyond what is shown to us and find our immediate reality and work to improve it. Essentially, The Ever Fonky Lowdown asks, 'Where do we go from here?' Marsalis answers:
"There's no real answer on the Left or the Right. The solution lies outside of the game. But, we have to rise above our position on the board to get a broader view…..and then decide individually, if we have the will to fight for a collectively better country (or world) populated with 'others'. It boils down to the basic question of predation vs. symbiosis—do we want to help one another or exploit each other?"

Wynton Marsalis
The Ever Funky Lowdown is available now for streaming or purchasing, and a 2018 live performance is on Facebook.