Brooklyn electro-pop funk artist Francis Aud recently released his newest single "Take Me Home," blending bittersweet lyrics with an upbeat and unique electric funk. 
Francis Aud started out as a retro-soul artist and released his debut EP Tender Things in July 2017. Since then, his music has evolved into what he calls 'FONK,' his own original blend of electro-pop and funk. This refreshing mix gives his music personality and makes his sound memorable. Francis tells NYS Music:
My biggest inspirations are Al Green, Marvin Gaye, and Sam Cooke. From listening to those guys, I then found Jackie Wilson, James Brown, and then followed the thread of musicians they influenced all the way up to contemporary pop artists like Bruno Mars and Parcels.

Francis Aud
What he listened to as a child has been "carried in his psyche," and he says that listening to "super romantic Spanish crooner music or The Commodores" all the time as a kid still influences his own writing style today. "I almost exclusively write about love, relationships, and desire and I still try to phrase the lines I sing like how a crooner would…old habits die hard I guess!" He's been releasing several FONKY singles since 2018 in preparation for a bigger release in the future.
"Take Me Home" looks back on a past relationship with bittersweet nostalgia. "When it comes to lyric-writing," Francis says, "I'm always trying my best not to write lyrics that aren't devoid of meaning (if that makes sense.) I think lots of the time when people hear the words 'pop music' their mind immediately jumps to this idea of extremely surface level and superficial lyrics that come from lazily relying on overused tropes and clichés. I think good pop music doesn't have to be devoid of a deeper meaning and there's lots of proof around me of that."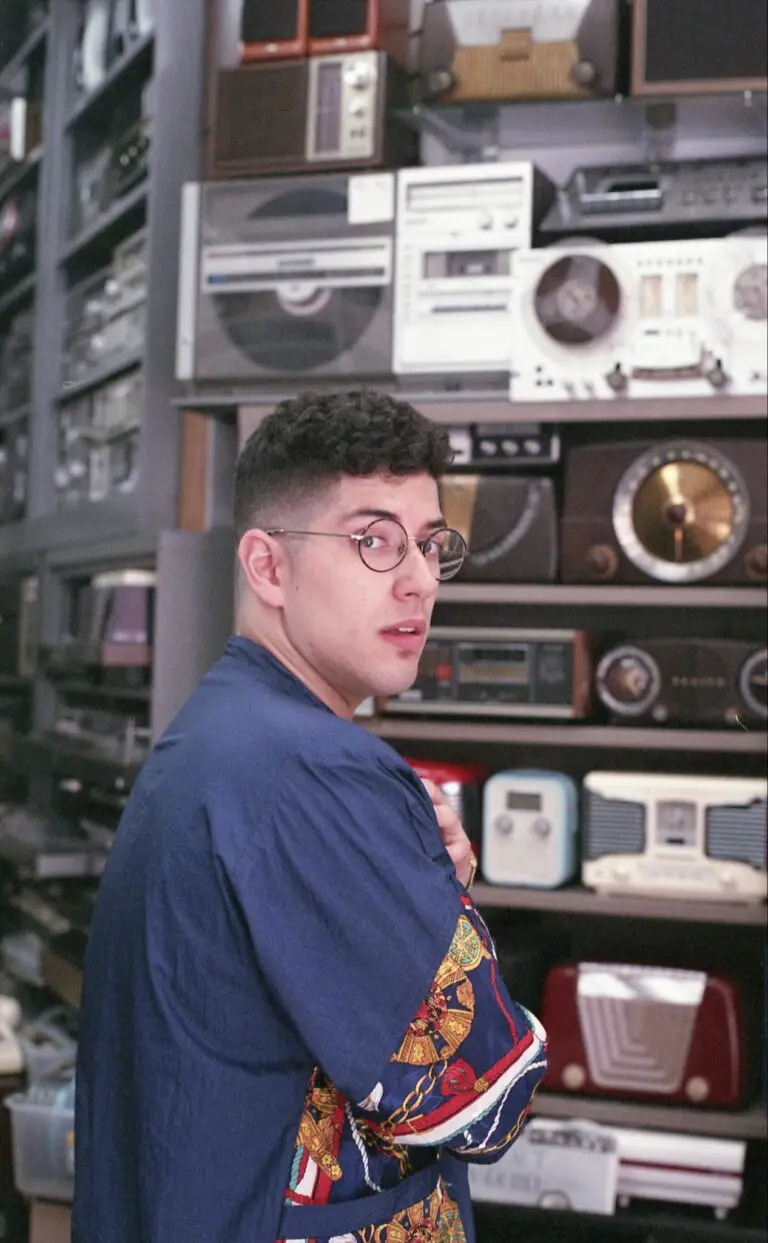 Despite its somewhat sad message, the single is in no way a downer. It's upbeat and dancey. "That comes from my shameless love of 80's music," the artist admits. "I seriously, positively, TRULY, love music from the 80's, especially the movie soundtracks where the arrangements were super over the top and used cheesy keyboard sounds on everything. Because that music makes me happy, I think it'd be worth exploring the juxtaposition between that music and the lyrics and I'm just lucky to call it a success!" The 80's vibes in "Take Me Home" are clear, but with an original and modern spin that is lacking in some other "cheesy" pop. 
Francis Aud's music and website both shine with his positivity and humor. "I don't think I can ever remember a time where I wasn't blatantly making terrible dad jokes and puns," he says about his ever-present humor. "In terms of positivity," he notes, "I think it comes from both my parents and also comes with the territory of being a musician. With my parents being immigrants and coming to this NYC during the really rough 80s'-90's, they had to work their asses off to make things happen and they had to have an optimism that things would work out. I think I naturally picked up on that. ALSO, when it comes to being an artist, you almost have to force train yourself to become more positive on a daily basis because there really is no guarantee that your art will be heard or even enjoyed."
Despite the global halt brought by the Coronavirus, Francis has been keeping busy working on music: "I've been spending most of the quarantine teaching myself more about music production and trying my best to 'level up' my home recording set-up," and "I've been working with more getting more comfortable using synthesizers and more of the electronic aspects of music production," he says, as he can't record in a full studio with a band right now due to the quarantine. "Aside from that, I'm always trying to hone my writing and working to finding that distinct balance between saying something meaningful and being catchy." 
Stream or buy "Take Me Home," and check out Francis Aud's other music on his website, Soundcloud, or Spotify. Francis also has a side project where he releases original indie-folk music under the name "stella."