At 1PM EST on August 15, the Morrison Hotel Gallery and Rolling Live Studios will present a live streamed festival for charity in these unprecedented times.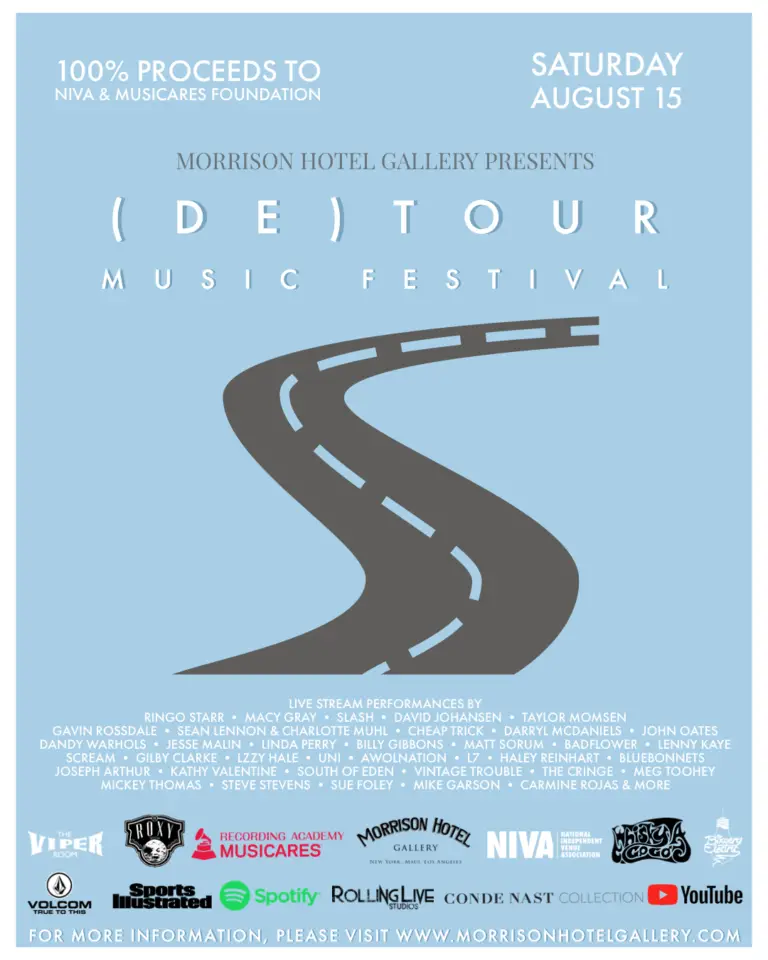 The day-long festival, (De)Tour, will include several all-stars playing in association with Recording Academy's charity MusiCares. MusiCares' mission is to raise money to assist with tour and concert cancellations due to COVID-19. The festival is free, but donations to MusiCares' COVID-19 Relief Fund are critical for the concert's success. The charity aims to lessen the stress felt by the entire music industry as all in it face complete uncertainty. 
In a festival like no other, (De)Tour offers fans unlimited online access for the entire day. Everyone will be able to enjoy the many talented artists from the comfort of their own homes. (De)Tour will showcase talent like Ringo Starr, Slash, Gavin Rossdale, Macy Gray, Taylor Momsen, Cheap Trick, and tons more.
Don't miss out on (De)Tour today at 1PM EST, and donate to MusiCares if you can.