If you're in the Saratoga Springs region this August and September and need a safe activity for the whole family, where everyone can feel like a kid again, you're in luck. Saratoga Springs' Universal Preservation Hall has the perfect afternoon activity for you.
"Part of the Machine: Rock and Pinball" is one of the most fun and unique experiences you'll have this summer in Saratoga Springs. Designed for music lovers of all ages, you'll find 16 different pinball machines, all inspired by Rock 'n' Roll bands including The Rolling Stones, KISS, AC/DC, The Beatles and Alice Cooper, among others.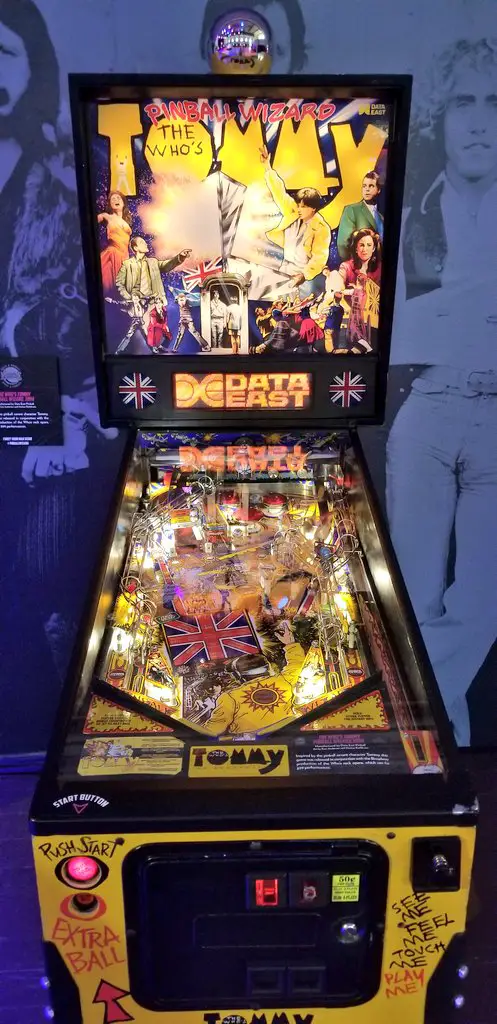 There is of course one of the greatest pinball machines of all time, the detailed "Tommy" celebrating The Who's "Pinball Wizard" himself. Alongside each machine, you'll find artist memorabilia and information on each pinball machine, as curated by the Rock & Roll Hall of Fame, who brought the exhibit to UPH.
UPH is also taking all precautions during the exhibit. There is a limit of 20 patrons per 90 minute block, during which time a facemask and gloves are required. Upon entry they'll check your temperature and guide you in a socially distanced way to the exhibit.
Following each block, all machines and surfaces are sanitized and cleaned over 30 minutes, before the next group comes in. Tickets are $20 for adults and $10 for children, giving access to all pinball machines, with no need to dig into your pockets for quarters.
The Saratoga region is fortunate to have such an exhibit open to the public during a time when group activities seem a relic of the past. Given the UPH staff's propensity for professionalism and creating an environment that is welcoming to all, you'll find this exhibit welcoming and return for future performances and exhibits. Playing pinball for 90 minutes is a great way to get lost in the music and feel like a kid again, if only for a short time.
"Part of the Machine: Rock and Pinball," is now open and runs through September 26. Tickets are available for admission during the following time frames: Sunday – Wednesday: 10 a.m., noon, 2 p.m. and 4 p.m. and Thursday – Saturday: 10 a.m., noon, 2 p.m., 4 p.m. 6 p.m. and 8 p.m. Tickets can be purchased in advance or at the door. For more about the exhibit, visit UPH's website.