The City of Cohoes has named Park Playhouse's Playhouse Stage Company as the new management company of the historic Cohoes Music Hall. Final approval of the new contract was voted on last night at the Cohoes Common Council Meeting.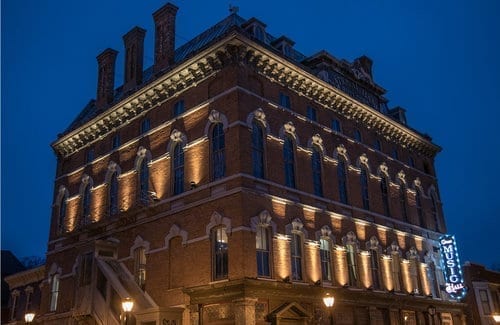 An independent review committee was presented with proposals from six companies including the Music Hall's former management company, Music Hall Arts Alliance before Park Playhouse's bid was accepted last week by Cohoes Mayor Bill Keeler. The other four proposals included Guthrie/Bell Productions from Albany; the Hall, from Niskayuna; Lopolito, from Monroe; and Just Imagine, from Rensselaer.
"It is our goal to bring a variety of entertainment to the stage, while making the theater accessible for everyone in the community" said Park Playhouse Producing Artistic Director Owen Smith.
Management change became necessary as the City of Cohoes was forced to slash funding in the budget as the city still reels from the COVID-19 pandemic. The new contract will save taxpayers between $200,000 and $300,000 annually.
"Through this agreement we are able to save Cohoes taxpayers around a quarter of a million dollars annually while sustaining the arts and the vibrancy of our business district" said Mayor Bill Keeler. "This implements a business model that is fiscally prudent for the City of Cohoes for years to come, thus assuring the viability of the Music Hall over the long term."
According to a press release from the city, Cohoes paid out more than $285,000 in Music Hall management costs and show support in 2019, receiving back just $90,326 in ticket and other revenue. Under the new agreement, the City will pay out nothing for management or show support, and receive $2 per ticket sold.
For the past four years The Playhouse has brought plays and musicals to the Music Hall stage. While maintaining the same caliber of showmanship, plans are in the works to incorporate other standards to the Music Hall including stand-up comedy, musicians, and variety acts.