FTH at Home! will be presenting, Virtual Jazz Jam: Celebrating the Legacy of Louis Armstrong, Aug. 12 at 7:00 p.m. Astoria resident, Carol Sudhalter, leads the monthly jam, along with Flushing Town Hall's house band. Their theme for August is to celebrate, "unity in mind, spirit and action."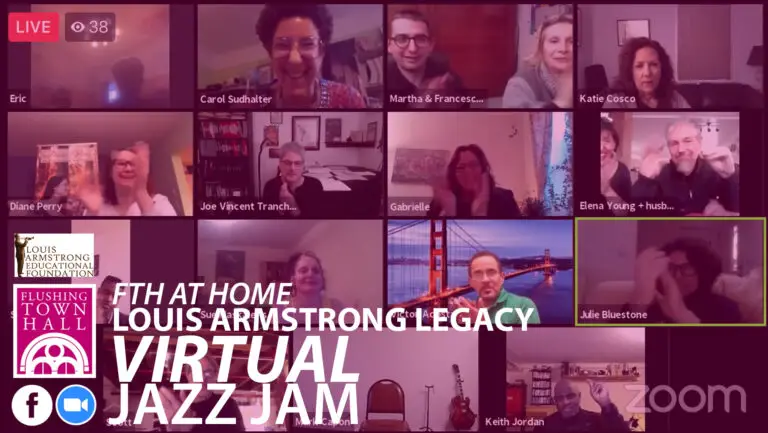 The free online series is Flushing Town Hall's attempt to keep the public safe from the spread of CODIV-19. As a result of it being completely virtual, their mission is to bring global arts to global people.
Hundreds of artists flock to the jam ever since its formation four months ago. Participants span from New York to Italy and Germany. It has also become a showcase of the global arts institution.
The Jazz Jam invites all members of the public to watch the live stream through Facebook or Zoom.
Flushing Town Hall's website directs anyone interested in participating to email a three to four minute tune to education@flushingtownhall.org. 20 musicians will be selected to play along with the theme of the month.
The website states, "the mission of Flushing Council on Culture and the Arts (FCCA) is to present multi-disciplinary global arts that engage and educate the global communities of Queens, New York and New York City, New York, in order to foster mutual appreciation."