John Malone has been approved by the Justice Department to expand its shares of iHeartMedia by up to 50 percent and in doing so take over control of iHeartMedia on July 15. Malone's company Liberty Media Corporation was approved to do this and expand its domination of the music industry via radio, streaming, concerts, festivals, and ticketing.
Liberty Media is a mass media company that was formed in 1991 and is owned by Malone and Greg Maffei is it's CEO. The company currently controls 850 AM and FM radio stations and the streaming service iHeartRadio. It also already owns and operates Sirius XM and Pandora. Liberty Media has controlling stakes in concert behemoths Live Nation and Ticketmaster.  Liberty Media holds a 33 percent stake in Live Nation Entertainment which effectively gives it a seat at the head of the table.
Liberty Media would increase their current 5% of shares in iHeartMedia up to 50% of its shares per the Justice Department's ruling. This ability to buy this amount of shares in iHeartMedia could be catastrophic for the radio market. It would make it so there were fewer options in stations, less diversity between stations and their programming, and increased prices. Both the coalition of consumer and anti-monopoly groups opposed this deal including the Open Markets Institute, Public Citizen and the Center for Digital Democracy. With Liberty Media already owning the controlling stake in SiriusXM, the U.S.'s biggest satellite radio provider, owning that amount of shares at iHeartMedia would make them able to control an overwhelming amount of radio broadcasts according to Politco's article: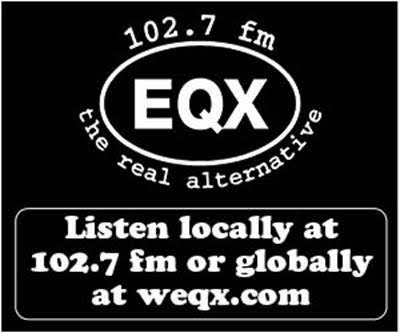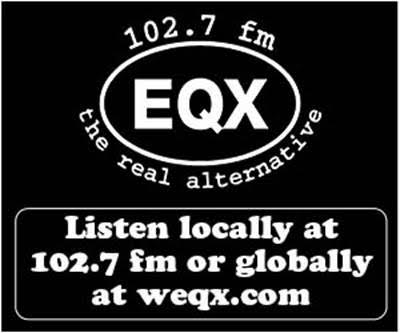 102.7 fm EQX is an independently owned radio station. Their slogan is that they are "the real alternative." Jeff Morad, the Program Director of EQX, indulged in his thoughts on the buyout via email saying,
"It comes as no surprise that one person, who has probably not been to a concert or purchased an album in 50 years, is currently the only person in control of the vast majority of concerts and music in this country.  As one of the only independently owned and operated stations in the country, we choose not to be disappointed by this, but rather inspired to continue to give independent artists and independent minded listeners an outlet. The only thing that can shut us down is if people choose to support corporate radio and their advertisers as opposed to supporting independent, local radio and their small business advertisers.  We can't control who controls the media (except for by voting) but we can control what we listen to.  A friendly reminder that you can listen throughout our 4-state area at 102.7FM or on our free apps for iPhone and Androids or on our free 24/7 stream at weqx.com" All though much of our media is run through mega corporations there is always the option to find independent outlets that aren't filtered through the mega corporations ideals.
For more information please visit Liberty Media Corporations website.