Summer Sonic Festival announced their 2020 festivities will take to the virtual stage. The festival will live-stream archived performances from big names like Green Day, Nine Inch Nails, Rihanna, Coldplay, The Flaming Lips and many more. The free live-stream starts on July 22 and runs through to July 23 via the Summer Sonic YouTube channel at 7AM EST.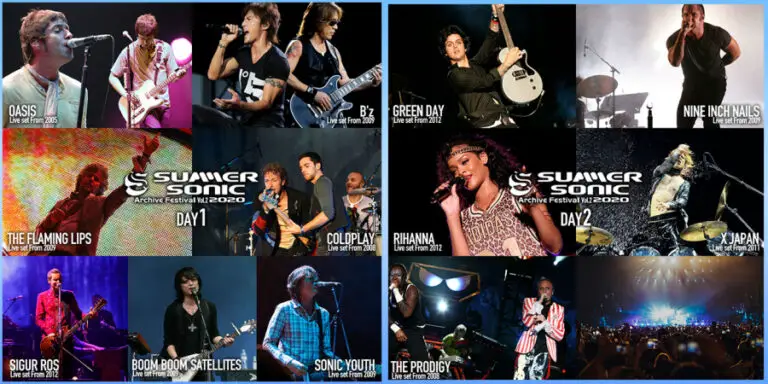 Summer Sonic Festival is usually held in Osaka and Chiba, Japan at the Makuhari Messe Event Hall. The majority of the bands playing in Osaka the first day and then go to Chiba the following day and vice versa. The festival was founded in 2000 and typically features rock music. This year's festivities were stopped due to the pandemic but the festival will go on in spirit on the virtual stage.
The festival won't be hosting live performances but will show highlights from the past 20 years. The archive performances include Boom Boom Satellites from 200, B'z from 2009, Coldplay from 2008, The Flaming Lips from 2009, Oasis from 2005, Sigur Ros from 2012 and Sonic Youth from 2009 on the July 22. The archive includes Green Day from 2012, Nine Inch Nails from 2009, Rihanna from 2012, The Prodigy from 2008, and X JAPAN from 2011 on July 23. The Summer Sonic archived performances will become available for streaming beginning at 8:00PM Japan time (4:00AM in Los Angeles, 7:00AM in New York) on July 23. The live-stream will free and available everywhere via Summer Sonic Festival's YouTube channel.
For more information and to see the full lineup please visit Summer Sonic Festival's website.