Our look back at the Grateful Dead's tour history in New York makes a stop in the heart of Central New York, with a trip back to September 28, 1976 and a show so good it deserved placement on a Dick's Pick release. The latter half of Volume 20 of this particular series of live shows showcases the band at the top of its game as it rolled into Syracuse in late September, after a show at Rochester's War Memorial the night before.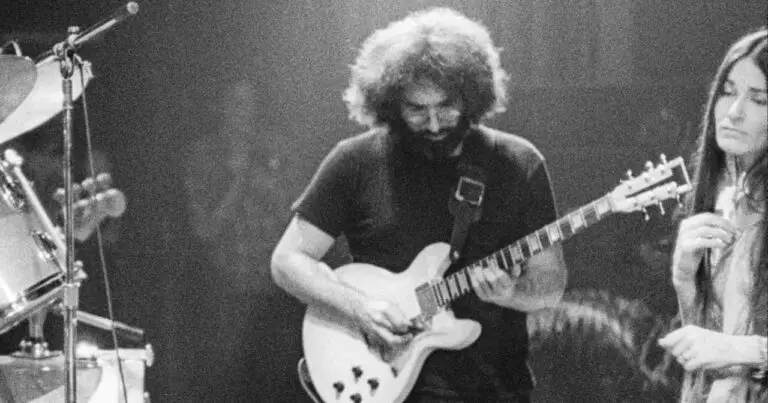 New York has always served as fertile ground for memorable Grateful Dead shows and this particular one at the Onondaga County War Memorial falls right in line, with the band continuing to break new ground as they explode through this transformative mid '70s era.
The proceedings start with an upbeat and inspirational "Cold Rain and Snow" that seems to warm the collective hearts assembled in Central New York this evening and gives the band a chance to warm up their harmonies early.
A "Cassidy" that later follows takes the set's early momentum and runs with it, courtesy of its typically brief yet intense ending progression section. The band then stretches their collective legs a little with a version of "Tennessee Jed" that has a delightful, rambling jam attached to it and a stout version of "Candyman" soon follows. But the real highlight of the opening stanza is an an enthusiastic "Let It Grow" that fosters a jam which meanders effortlessly through the highs and lows provided by a rhythm section in lock step with the vocals of Bob Weir and Donna Jean Godcheaux before it dissolves into psychedelic bliss. This more than helps provide the kindling for a set closing "Goin' Down The Road Feeling Bad" that easily catches fire, ending the first set in a pristine blaze of glory.

A direct and authoritative "Playing In the Band" opens the second set with Jerry Garcia on lead guitar laying down ferocious melodies atop a bed of intense rhythms fueled drummers Bill Kreutzmann and Mickey Hart and bassist Phil Lesh. The near 11-minute opening salvo is the band at their finest as they collectively finesse through a psychedelic jaunt that eventually makes way for "The Wheel."
A joyous "Samson and Delilah" follows, which wastes no time after its completion before seguing into another blissful, guitar-driven improvisational jam with Garcia still leading and the rest of the band in hot pursuit.
Much like the first set, the bulk of this show's punch comes towards the end, in the form of a tidy "Drums" section that gives way to an absolutely blistering "Eyes of the World" that sees the full band in complete cohesion and harmony, in a somewhat speedy version that was not atypical for this era of Dead.
This rapid rendition of "Eyes" then gives way to a loose, ragged collective jam that's since been dubbed the "Orange Tango Jam," the only one of its kind and seemingly a nod to the local Syracuse confines. This off-the-cuff jam has flashes of inspiration but eventually peters out and gives way to a rousing "Dancing In The Streets" before the set concludes with a bookending "Playing In The Band."
Make no mistake. Even through this show might be the second half of Volume 20 of the esteemed Dick's Picks archival releases, it takes a back seat to very few others from this era. It shows the band playing relaxed and cohesive as a whole, with the ability to shift into unstructured territory at a moment's notice – a sign of things to come with the band soon entering perhaps the most explosive year of its existence.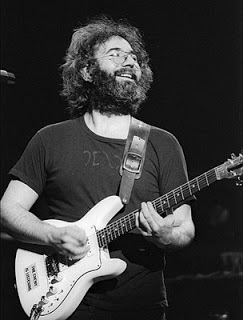 Grateful Dead – Onondaga War Memorial Aud., Syracuse, NY – September 28, 1976
Set 1: Cold Rain and Snow, Big River, Bertha, Cassidy, Tennessee Jed, New Minglewood Blues, Candyman, It's All Over Now, Friend of the Devil, Let it Grow, Goin' Down the Road Feelin' Bad
Set 2: Playin' in the Band > The Wheel >Samson and Delilah > Comes a Time > Drums > Eyes of the World > Dancin' in the Streets, Playin' in the Band
Encore: Johnny B. Goode