WEQX has long been the preeminent independent station in the Capital Region of New York, broadcasting from Southern VT to a ever-expanding listening audience. Each Sunday evening from 7-9pm on 102.7 FM, you'll find EQXposure on WEQX, featuring two hours of local music from up and coming artists. NYS Music will bring you a preview of artists to discover each week, just a taste of the talent waiting to be discovered by fans like you.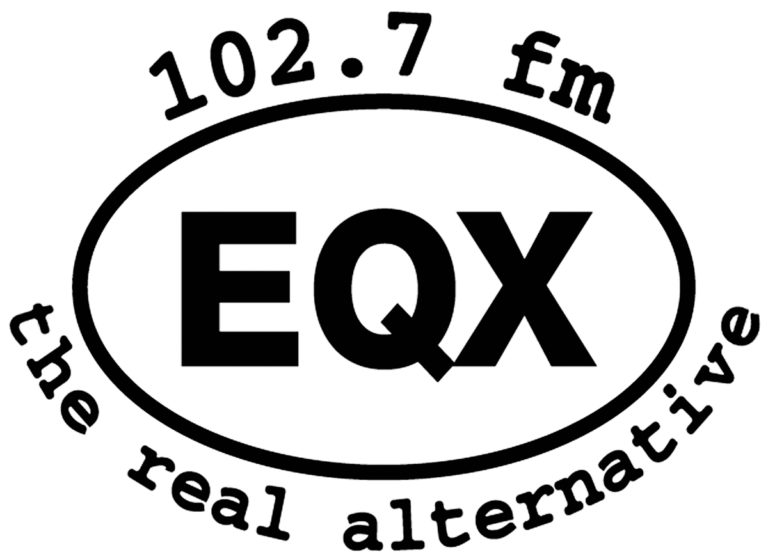 Tune into WEQX.com this Sunday night to hear music from Joe Mansman and the Midnight Revival Band, Underwater Cartographers, New Saviors, Grape Juice!, Ida Mae Specker and many more! Get a preview of these artists below.

Joe Mansman and the Midnight Revival Band – "Blood on the Scales"

These guys rock, plain and simple. Hailing from Glens Falls and have most recently released Fear In The Valley: Live From The Den, a collection of live acoustic songs recorded during quarantine. Joe Mansman says of the recording process which took place in an old boat garage:
There was at least some comfort sitting in that moldy and dusty room with people you love, because it felt more normal than what was going on outside of it. We took our acoustic guitars, and just hit the record button most nights, letting it take us wherever. That felt normal. To me, this record will forever serve as a time capsule that'll remind me of how we found a little bit of comfort in a strange and uncertain moment in the world's history.

Joe Mansman
Underwater Cartographers – "Wave Goodbye and Watch it Go"
Albany's Joe Pasinella is staying busy as always. Look up Underwater Cartographers on Bandcamp to see what I mean. It's crazy how many songs this dude cranks out. He sends me new music constantly and it's always interesting both lyrically and musically, all done for fun recording on Garage Band. Just like you, or maybe not depending on your situation, he works a standard job. I have no idea what that job is but he makes music like it's his job. This is from the new Album Benign Fascinations.
New Saviors – "Pieces"

Ryan, host of EQXposure, shares insight on the newest from New Saviors.
Zack King's latest project New Saviors are based out of Southern Vermont and Upstate New York. Zack plays guitar and takes on many other roles within the group. I've known him for well over a decade and have always known him to be in a band of some kind, even experimenting with rap as King Daddy Deucey (KDD) for a period of time. He's a hustler for sure. When KDD merch was for sale you could see the t-shirts all over Bennington before Zack had even released any music under the name. I myself had at least three shirts, a hoodie, and a hat. That's the thing about Zack. He's just got the drive, talent, and personality to move any project forward.
Grape Juice! – "Strawberry Pie"
From Saratoga Springs, Grape Juice! is Hunter Fish (lead vocals, guitar, ukulele), Jesse Zuccaro (bass), and Michael Smith (drums, vocals). The three met in a creative writing class at SUNY Adirondack in 2017 and started the band at the beginning of 2018. "Strawberry Pie" was one of the first original songs they ever played and wrote together, and has been a favorite of their's ever since. They recorded and mixed it all by themselves in their bass player's basement, and if you listen closely, you can hear that it features his mom walking around upstairs toward the end of the song. They released our debut EP Outer Spvce EP on July 10, and are constantly writing, recording, and practicing. It shouldn't be long before they have more music and start building their audience in the region.
Ida Mae Specker – Billy In The Heartland

Ida Mae Specker lives in Dorset, Vermont, having growing up in Andover, Vermont, where she began playing fiddle and singing in her family band, The Speckers. In addition to singing and fiddling, she's also played drums and guitar in folk and indie rock bands. Her new EP Billy in the Heartland was recorded last year at Owl Sounds Recording and was the first time she recorded her original songs. The EP was to be followed up with some shows with the bands Upstate and Saints and Liars but the shows were unfortunately canceled due to COVID-19. Her web designer, photographer, and agent are all local VT women and you can see their work at on her website.