Adirondack Independence Music Festival has announced the "Drive-In Jam Out" event to take place in Lake George at Charles R. Woods Commons on July 31 and August 1 and 2, 2020.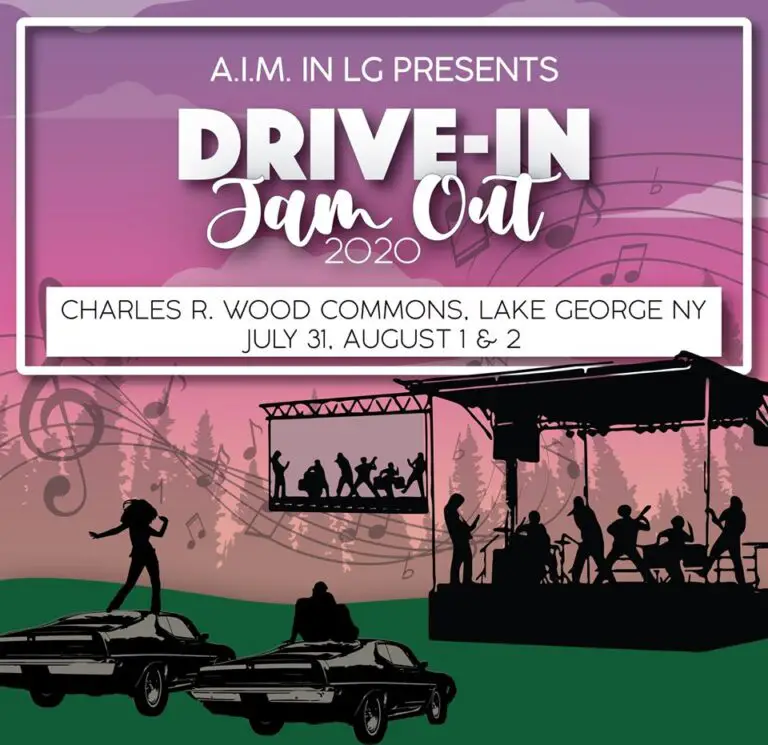 The "Drive-In Jam Out" event will follow like many or the drive-in festivals before them. People will be confined to and around their cars during the festival to keep social distancing a priority. The hope is to give that festival feeling to their audience while keeping everyone as safe as possible during the COVID-19 Pandemic. One of the cool features of this drive-in festival though is that it is a multiple day festival. Although the festival won't be having their own campground they encourage participants to "make your room or camping reservations now!" via their Facebook Page announcement. They recommend "Holiday Inn Resort Lake George for the finest and closest accommodations" for people looking to reserve somewheres to stay for over the weekend. 
Performers haven't been announced yet but they plan to drop a major bomb on details of the festival on July 20. Hopefully it will include a lineup and ticket prices. The announcement is the first of many according to Adirondack Independence Music Festival's Facebook Page. Some information that was already released was the location of the drive-in event. It will be taking place at Charles R. Wood Commons in Lake George, NY. 
Adirondack Independence Music Festival is still currently scheduled to take place on September 5-6, 2020. On the announcement on their Facebook Page the festival replied to comments asking if the Labor day weekend festival was going to happen and said, "We will be doing these[Drive-In Jam Out events]  labor day weekend as well." So it's safe to guess the format of this event will most likely be followed in September. 
For more information on the Adirondack Independence Music Festival and their "Drive-In Jam Out" Event visit their Facebook Page and Website.