On July 13, 1995, Phish was the musical guest on The Late Show with David Letterman. "Julius" was performed with support from The Late Show Band as well as Dave "The Truth" Grippo on saxophone. The second of nine performances at The Ed Sullivan Theater, Phish performed on Letterman over a span of 20 years to highlight upcoming shows and recent releases. Their Letterman performance would be their last show until late September that year.
The band's first performance included, at Dave's supposed request, "Chalkdust Torture," which was performed on the afternoon of the band's first ever show at Madison Square Garden, December 30, 1994. Jerry Seinfeld was the first guest that night, which led to this iconic photo: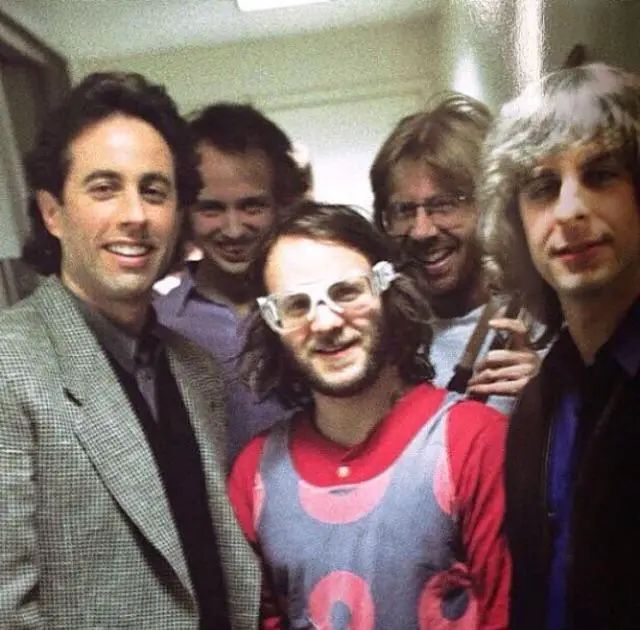 Other individual song performances on Letterman include "Character Zero" on March 5, 1997, "Birds of a Feather" on October 27, 1998, "Heavy Things" on May 15, 2000, "All of These Dreams" on December 19, 2002, a multi-song performance on the Ed Sullivan Theater marquee on June 21, 2004, and "The Line" on June 25, 2014.
On June 21, 2004, the band memorably performed atop the Ed Sullivan Theater marquee to a crowd of hundreds dancing in the street on Broadway. Then in 2014, on the same night they performed "The Line," they also treated a lucky group of fans to a set from the same stage where The Beatles made their American debut. Check out the setlist here.