On Wednesday, March 5, 1997, Phish was the musical guest at The Ed Sullivan Theater on Broadway, performing "Character Zero" on the Late Show with David Letterman.
The band had just returned from a tour of Europe a few days prior, with Trey Anastasio and Jon Fishman both sporting a post-international tour/vacation beard.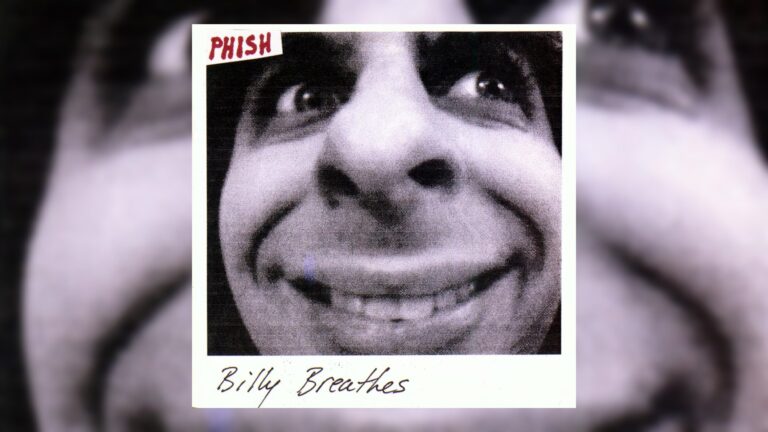 Following the performance, Letterman came over to shake the band's hands, saying "Nice to see you again" to which Anastasio replied, "Hope you got the ice cream," referring to the new Ben and Jerry's ice cream flavor, Phish Food, just released nationwide a month prior. A concert at the Flynn Theater in Burlington, VT on March 18, 1997, would officially release the flavor, including an appearance by Ben Cohen and Jerry Greenfield just before the show began.
Guests on the show this evening included Chevy Chase and Mary McCormack from the ABC show Murder One.
One of the arena rock songs in the Phish repertoire, "Character Zero" typically is found as a set closer in recent years, putting an exclamation point on a show and extracting jubilation from fans in the song's refrain.
The band's appearance on Letterman was their third overall, starting on December 30, 1994 with "Chalkdust Torture," "Julius" on July 13, 1995, "Birds of a Feather" on October 27, 1998, "Heavy Things" on May 15, 2000, a multi-song performance on the Ed Sullivan Theater marquee on June 21, 2004, and "The Line" on June 25, 2014.
I was taught a month ago
To bide my time and take it slow
But then I learned just yesterday
To rush and never waste the day
Well I'm convinced the whole day long
That all I learn is always wrong
And things are true that I forget
But no one taught that to me yet

I ought to see the man Mulcahey

I was taught a month ago
To bide my time and take it slow
But then I learned just yesterday
To rush and never waste the day
Now I'm convinced the whole day long
That all I learn is always wrong
And things are true that I forget
But no one taught that to me yet

I ought to see the man Mulcahey

"Character Zero" lyrics