WEQX has long been the preeminent independent station in the Capital Region of New York, broadcasting from Southern VT to a ever-expanding listening audience. Each Sunday evening from 7-9pm on 102.7 FM, you'll find EQXposure on WEQX, featuring two hours of local music from up and coming artists. NYS Music will bring you a preview of artists to discover each week, just a taste of the talent waiting to be discovered by fans like you.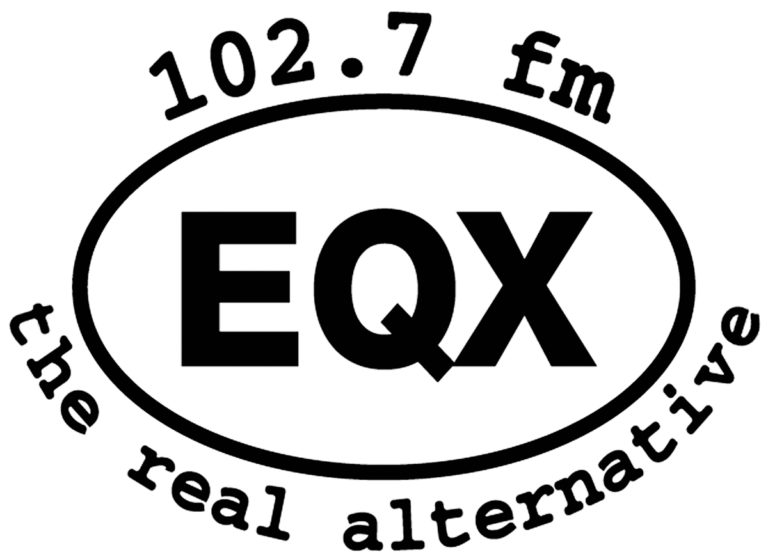 Tune into WEQX.com this Sunday night to hear music from Asa Morris, Olsen Brothers Band, Dylan Giambatista, Zam Smarkey, Brian Kaplan Band and many more!
Asa Morris – You're Always Home
Asa has been a part of the Upstate NY music scene for more than a decade and is currently living in Burlington, VT. On Tuesday, July 14th he will be releasing his 35th solo EP in six years. Seriously. Go check him out at Bandcamp and count them for yourself. The new EP, God Has Entered My Body. My Perfect Body, My Same Size was recorded this past spring and features many of his former band mates who all recorded their parts remotely and will be available at all major digital retailers with proceeds being donated to organizations in support of both Black Lives Matter and Police abolition.  
Olson Brothers Band – Candle in A Storm
These brothers from Bennington, Vermont say "This is a song about having the strength to say NO to Violence, to say NO to ALL forms of discrimination," It's "about equality and the journey to obtain it. Sometimes you have to stand up for yourself, even if it gets you into trouble."
Dylan Giambatista – Run For It & Vote For Me
Essex County (VT) House Rep. Dylan Giambatsta recorded and released a two track album about the experience of running for office. He says he grew up in the southern Route 7 corridor of Vermont and he has announced plans to run for one of the six Chittenden County Senate seats in January. He is giving away 7" records of his two songs "Run For It" and "Vote For Me" which you can get by visiting vtdylan.com and clicking on the "Music for 2020" tab.
Zam Smarkey – Helado
Zam Smarkey is a band from Saratoga Springs who just released an album called The Ice Cream Album. The idea came about when the band members were discussing what they would like to do for a summer job and they kicked around some ideas like a shaved ice business and buying an ice cream truck. Ice cream truck was the winning idea but they don't like ice cream truck music. So what are a bunch of musician friends to do? Make an entire album of songs about ice cream. That's what. They have yet to procure an ice cream truck but I can imagine by the sound of their stuff that they have the passion to get it done. 
Brian Kaplan Band – Only For Tonight
This song is from Brian Kaplan's new album Make No Mistake. EQX's Jason Keller says "With Brian's latest album, you'll find an experienced musician, writer, and storyteller who is comfortable with showing you that one album doesn't have to be one style. You'll find some crunchy guitar riffs, like on "Break From the Weight," but you can also find songs like "You Can Have It" that slow things down a bit and capture a slightly more sentimental vibe. Brian's clear, strong, voice really brings this production together." Listen to the track on the band's website.