The latest release from the GarciaLive series brings bassist John Kahn together with Jerry Garcia on the duo's winter tour stop at The Ritz in New York City on January 27, 1986. The collection includes a liner note essay by bluegrass virtuoso Billy Strings.
This performance at The Ritz was during the midpoint of their East Coast run, with Garcia and Kahn delighting the audience with a mix of Grateful Dead favorites, folk standards, and other staples from Garcia's songbook. A laid-back yet passionate performance, Garcia's mastery as a storyteller is on full display. As Billy Strings describes in the liner notes, Garcia "sings through the verses and picks through the melodies as if he is the man in the story. Delicate and deliberate."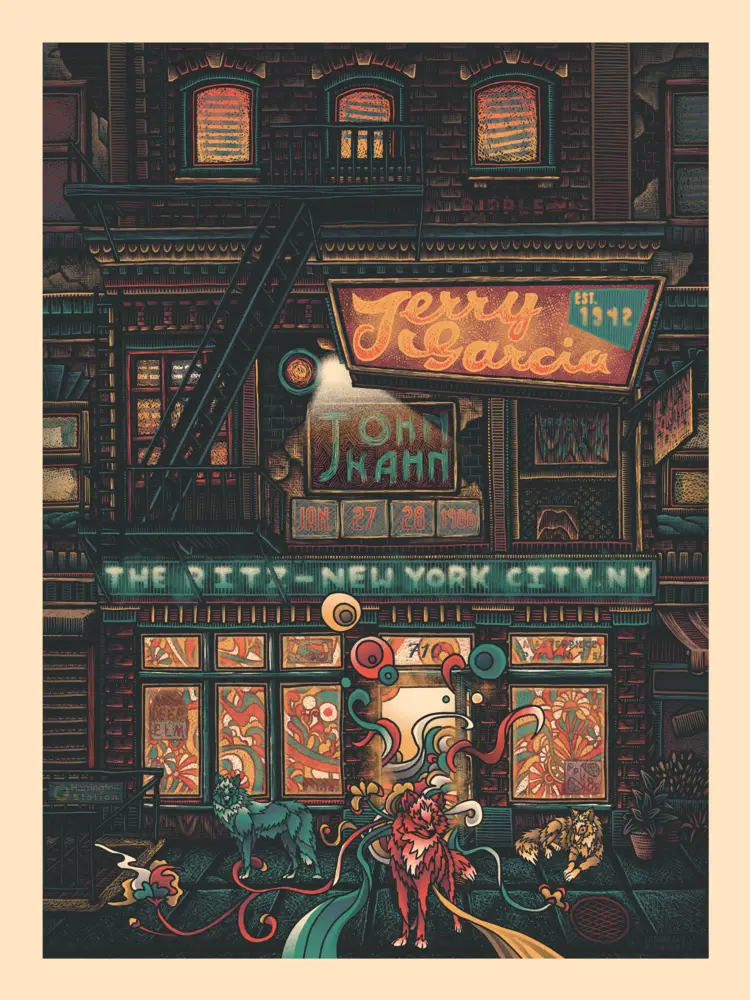 A sultry version of "Friend of the Devil" showcases Garcia's soulful singing and his deep musical connection with Kahn. A pair of nods to Dylan are included in the show — "When I Paint My Masterpiece" and "Simple Twist of Fate." Additional highlights include an upbeat "Bird Song" which Garcia & Kahn stretch out for the longest jam of the evening and a joyous "Ripple," heard below.
Pre-order Vol.14 of GarciaLive here, and while supplies last, every CD pre-order via Garcia Family Provisions will receive a bonus CD featuring the duo's show the next night, January 28, 1986 at The Ritz.
Set One: Deep Elem Blues, Little Sadie, Friend of the Devil, Oh Babe, It Ain't No Lie, When I Paint My Masterpiece, Run for the Roses
Set Two: Dire Wolf, Simple Twist of Fate, Spike Driver Blues, Bird Song, Ripple
Encore: Goodnight Irene