With the times changing week by week, it's been pretty hard for bands to get together and practice safely like they used to. However, Baked Shrimp had a different idea all together. This progressive-funk trio from Long Island just released their second full album, Bubble Suit, and their approach towards recording this new LP is ingenious.
Jared Cowen, Scott Reill and Jager Soss recorded their parts virtually and used cloud-based systems to send the tracks back and forth to create the final product. These 12 tracks have never been performed live or even played at practice and the band is quick to point out that this is not a studio album… it's a quarantine album!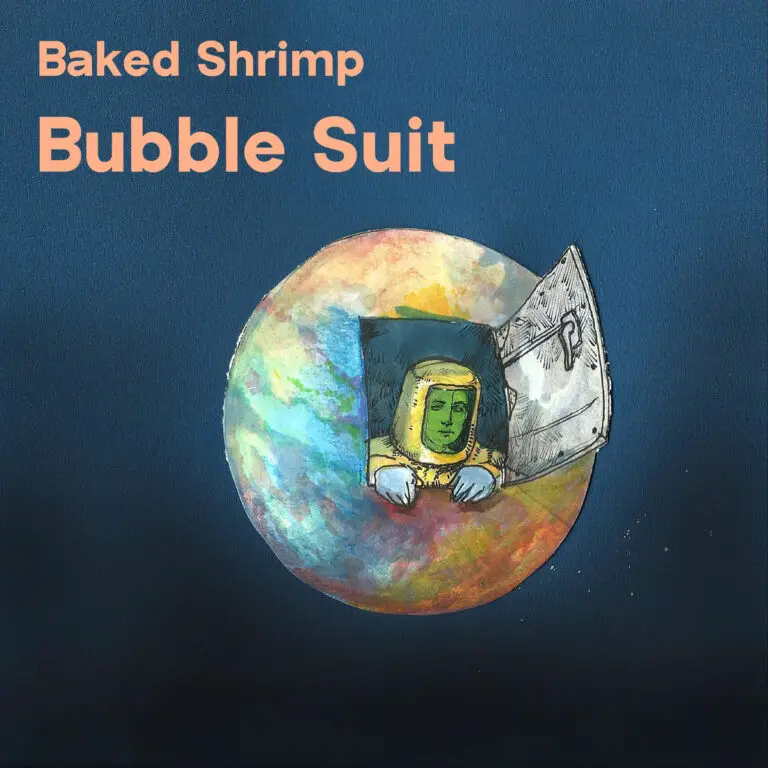 Regardless of how you classify it, this album is an impressive musical and technical feat from start to finish. The opening track, "The Vision That I Can See," is a jaw-dropping epic that really showcases the prowess of this band and make you scratch your head as you ponder how they were able to put this album together. "Conduit" fits this same description too and will undoubtedly become a staple at their live shows. The band also shows off their light-hearted side with humorous tracks like "I Wanna Do Nothing" and "Drinking on the Beach", but they really flex their skills on more upbeat songs like "Koko" and "Rock Bottom."

Bubble Suit is a response to Baked Shrimp's 30-date Summer Tour being cancelled. The band plans to resume touring as soon as safely possible and will stay true to release new music frequently in the future. For now, this album is a milestone achievement for Baked Shrimp and the music scene as a whole. They've taken our current uncomfortable situation and truly made the most of the situation. Bubble Suit was released on June 18 on Bandcamp.
Key Tracks: Conduit, The Vision That I Can See, Koko
Bubble Suit by Baked Shrimp