Flushing Town Hall announced a tribute to the late Jimmy Heath, nicknamed Little Bird in the industry, who was an NEA Jazz Master and Queens Jazz Orchestra Music Director. Heath passed away back in January of 2020 at the age of 93 and was a jazz legend for his saxophone skills in particular. The event will be live-streamed on Flushing Town Hall's Facebook page on Friday, June 19 at 7:00 PM.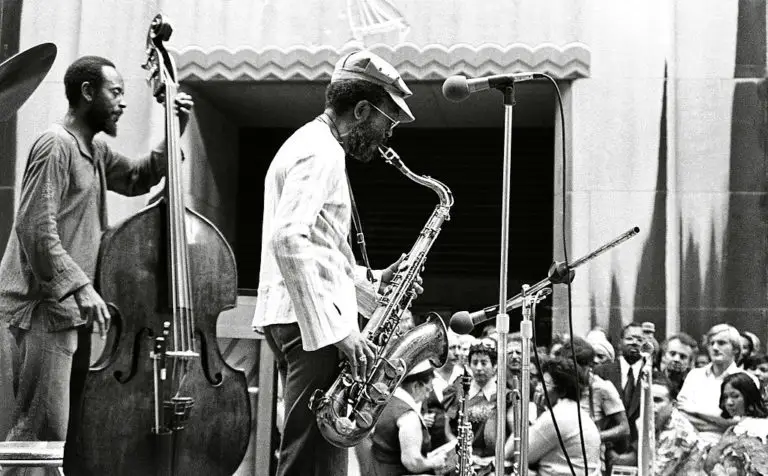 Jimmy Heath received three Grammy nominations over the years. He was nominated for Best Historical  Album with John Coltrane: The Heavyweight Champion: The Complete Atlantic Recordings (Album) during the 38th Annual Grammy  Awards in 1995, Best Large Jazz Ensemble Performance with Little Man, Big Band (Album) during the 36th Annual Grammy  Awards in 1993, and Best Jazz Instrumental Performance, Group with Live At The Public Theatre (Album) during the 23rd Annual Grammy  Awards in 1980. Jimmy Heath was also a recipient of the 2003 NEA Jazz Masters Award and in 2004 he was awarded an honorary Doctorate in Human Letters. With performing in over 100 albums and writing over 125 compositions Jimmy Heath was truly a legend in the Jazz world. 
Flushing Town Hall plans to honor him with this special tribute by including appearances by many celebrated musical artists who have crossed paths – and taken the stage – with Jimmy Heath throughout his career. People on the docket include Jimmy Heath's wife, Mona, and jazz legends Albert "Tootie" Heath, Barry Harris, Jimmy Owens, and Dorthaan Kirk; and members of Queens Jazz Orchestra, including Antonio Hart, David Wang, Jeb Patton and Douglas Purviance. On top of the musical component of the tribute there also will be testimonials about Jimmy Heath from special guests such as New York City Council Member Francisco Moya.
Flushing Town Hall seemed like the right venue for this tribute for Jimmy Heath according to Town Hall Executive and Artistic Director Ellen Kodadek because, "Jimmy Heath was an iconic presence at Flushing Town Hall. Whenever we would announce that our Queens Jazz Orchestra would return, performances would sell out – because people wanted to come together to experience the music and the man." 
The event will take place Friday, June 19 at 7:00 PM and can be viewed for free on  Flushing Town Hall's Facebook page. Donations will be accepted to support the Jimmy Heath Fund at Queens College. They can be sent to: The Jimmy Heath Fund, c/o Mike Lipsey, Queens College Music Department, 65-30 Kissena Blvd., Flushing, Queens, 11367. Donations are also being accepted for the Jimmy Heath Scholarship Fund at Queens College. They can be made by writing a check to the QC Foundation (and putting "Jimmy Heath Scholarship" in the memo), and mailed to: Queens College Foundation, Keily Hall, Queens College, Queens, NY, 11367, or by calling Joann Acquista, Queens College, Director, Donor Relations, at (718) 997-5864.
For more information on the event visit Flushing Town Hall's website.