Staten Island's own, and at one point a member of the FBI's most wanted list, Denis Coles aka Ghostface Killah was born in 1970 in one of New York City's most often overlooked borough, Staten Island. Thus, May 9th marks the birthday of the one and only, Ghostface Killah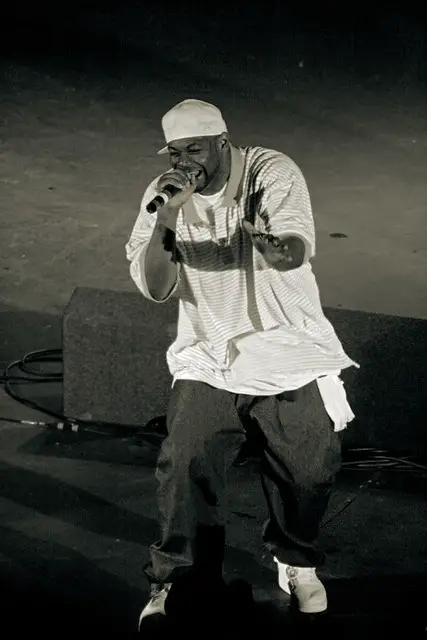 He began his solo career in 1996 with the release of Ironman following Wu Tang's breakout release, Enter The Wu Tang (36 Chambers). Renowned for his booming voice and fast-paced flow, Ghostface has remained to be one of the Clan's most notorious members. As the roommate of Wu Tang founder RZA, Ghostface is credited with playing a role in bringing the original seven members of the group together.
Ghostface was featured extensively on fellow Wu Tang member Raekwon's, early mixtapes, making a name for himself before Wu Tang Clan essentially took over the world of hip-hop.
What separates Ghostface from the rest of the gangsta rap group MCs is his often colorful and imaginative storytelling which has remained the highlight of his performances throughout the years.
Recently, the works of Ghostface Killah and the rest of the Wu Tang Clan has been celebrated in the media with the short film For the Children: 25 Years of Enter the Wu-Tang (36 Chambers) which dives into the group's early years on the come-up in the late '80s and early '90s hip-hop scene. Wu Tang and Ghostface Killah have transcended music and represented how their rough upbringing on the streets of New York has brought them to make incredibly moving art and music. The legacy of Wu Tang has been cemented into New York history with Staten Island declaring November 9th as Wu Tang Clan day, turning the classic phrase " Wu Tang forever" into a reality.