When musicians collaborate, you can expect a few things – a merging of styles, unique covers, and the strengths of each to shine even brighter. With Hayley Jane joining up with Annie in the Water to kick off a 10 show Hayley in the Water February tour, there is a stellar degree of mutualism already on display throughout their first three shows in Saranac Lake, Schenectady and Utica over February 5-8.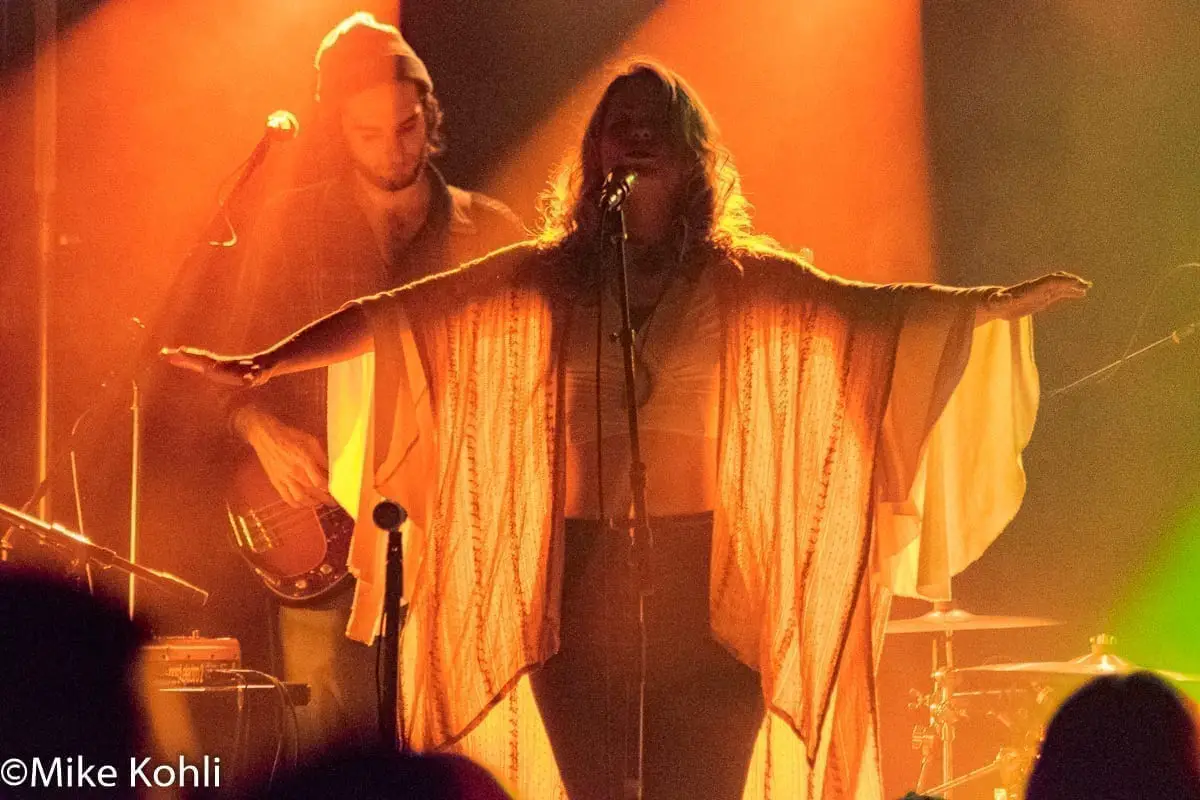 An acoustic set from Hayley Jane, with Annie in the Water joining for a few songs, kicked off each night, setting the tone for a thorough night of music and a taste of what these artists are capable individually, as well as when they join together. The second set, a full performance of Fleetwood Mac's seminal 1977 album Rumours, was simply magical. Not only is the album chock full of classic rock gems, to the point where you are taken back by how many great songs are on one album, but Hayley Jane's vocals and the well rehearsed sound of Annie in the Water truly brought the album to life. Hit after hit, including the underrated opening track "Second Hand News," found all musicians in lockstep with each other, adding genuine, organic energy to classics including "Dreams," "Don't Stop," "Go Your Own Way," "The Chain" and "I Don't Want to Know." Hayley Jane shone bright on "Gold Dust Woman" and "Songbird," channeling Stevie Nicks in a way few can. Listen to their performance of "Dreams" from Saranac Lake's Waterhole.
Annie in the Water continued the night with a set of originals, including the fan favorite "Hey I'm on my Way," plus "Sativa," "In the Sand" and "Crispy" (with a dose of 4 Non Blondes "What's Going On?"), the latter of which brought Hayley Jane back to the stage. Add in Rage Against the Machine's "Bulls on Parade" and Talking Heads "Burnin' Down the House" (after a fire alarm went off briefly in Utica) and you've got an impressive range from a band that not only has the audience enjoying ever minute of it, but the band is clearly having a blast too.
This is a phenomenal series of shows and one with great potential, surely a 'catch it while you can' tour. Don't sleep on Hayley Jane and Annie in the Water performing Rumours – two incredible forces in the Northeast music scene rarely join together to create a memorable performance such as this.
Feb. 12 – Buffalo Iron Works – Buffalo, NY
Feb. 13 – Flour City Station – Rochester, NY
Feb. 15 – Stowe Cider – Stowe, VT
Feb. 19 – Stone Church – Brattleboro, VT
Feb. 20 – Arch Street Tavern – Hartford, CT
Feb. 21 – Electric Haze – Worcester, MA
Feb. 22 – Higher Ground – Burlington, VT
Annie in the Water Setlists:
Feb. 7 – Frog Alley Brewing – Schenectady, NY
Hey I'm on My Way, Pleasure in Sin, In the Sand/Freestyle, Crispy (w/Hayley Jane), Sativa (w/Hayley Jane), Time to Play—>Bulls on Parade
Feb. 8 – Jewish Community Center – Utica, NY
Change My Mind, Carry the Music, Burning Down the House, River, Crispy (w/Hayley Jane), Fire on the Mountain (w/Bill Foose), Sativa