This February, Jazz is PHSH returns to New York with two stops in Rochester and NYC, bringing with them perform unique arrangements featuring the music of Phish and an all-star lineup. Alongside bandleader and drummer Adam Chase, musicians Felix Pastorious (Hipster Assassins), John Culbreth (Naughty Professor) and Yesseh Furaha-Ali join together for these coming shows, with Matthew Chase and Jonathan Huber joining for the first three shows, and Snarky Puppy's Bob Lanzetti and Justin Stanton joining for the rest of the tour.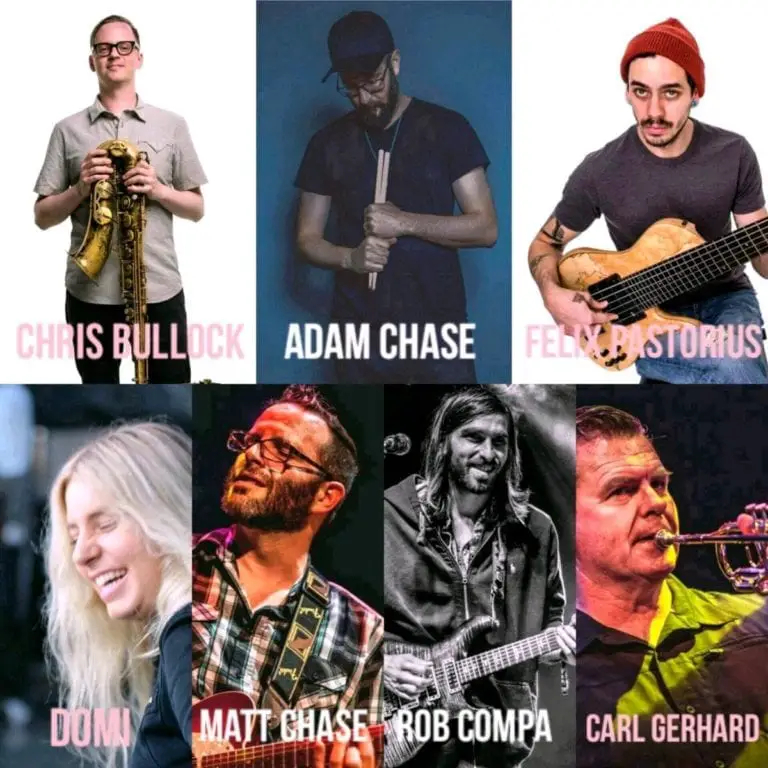 "Ultimately, it became my goal to create arrangements that would be fun for Phish fans to enjoy while presenting the music in a way that even the most pretentious jazz professor would be forced to respect," says co-creator and music director Adam Chase, of the process. 
To formulate their compositions, the Chase brothers do things like write original chord changes to support the existing melody or pull chord changes from jazz standards and add them to solo sections. The ensembles create their own unique interpretations and arrangements of songs by the beloved improvisational rock band and, at times, their unique interpretation of music from the Phish songbook are completely unrecognizable.
Jazz is PHSH Tour Dates:
1/30 – Baltimore, MD – Union Craft Brewing
1/31 – Toronto, Ontario – Velvet Underground
2/1 – Rochester, NY – Anthology
2/4 – Boston, MA – City Winery
2/5 – Philadelphia, PA – City Winery
2/6 – Brooklyn, NY – Brooklyn Bowl
2/7 – Winchester, VA – Bright Box Theater
2/8 – Harrisburg, PA – The Abbey Bar
Watch a live version of "Stash" from City Winery in Atlanta