NYC Winter Jazzfest kicked off last week with over 150 artists spread across more than a dozen venues in the city. We caught up with NYC vets Harriet Tubman at The Sultan Room on Saturday night for a sold out show supporting James "Blood" Ulmer.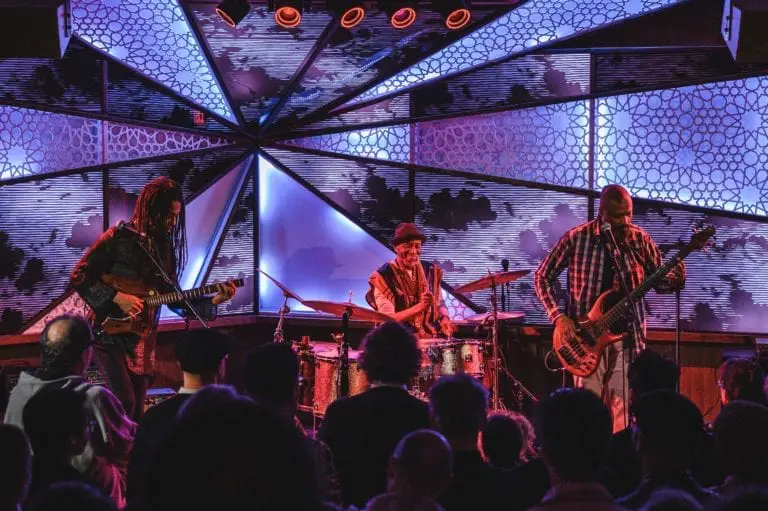 The trio has been a staple of the underground jazz scene in New York for more than 20 years and has thus garnered a large following here in the city. Even though Harriet Tubman was billed as the opener, the sold-out crowd was in attendance early to catch a rare live show from the group. After all, there was an 11-year gap between records, spanning the entire decade from 2000-2010.
The trio consists of bassist Melvin Gibbs, guitarist Brandon Ross and drummer J.T. Lewis, and they can easily be described as a "power jazz trio." Their style is a very heavy and dystopian mix of jazz, funk and psychedelic rock. Think of a jazz-fusion soundtrack for the end of the world and you have yourself a Harriet Tubman record. On their latest release, tracks like "Prototaxite,'"refer to a pre-historic mushroom measuring more than 20 feet high, and "Unseen Advance of the Aquifarian" gives you an idea what you are in for.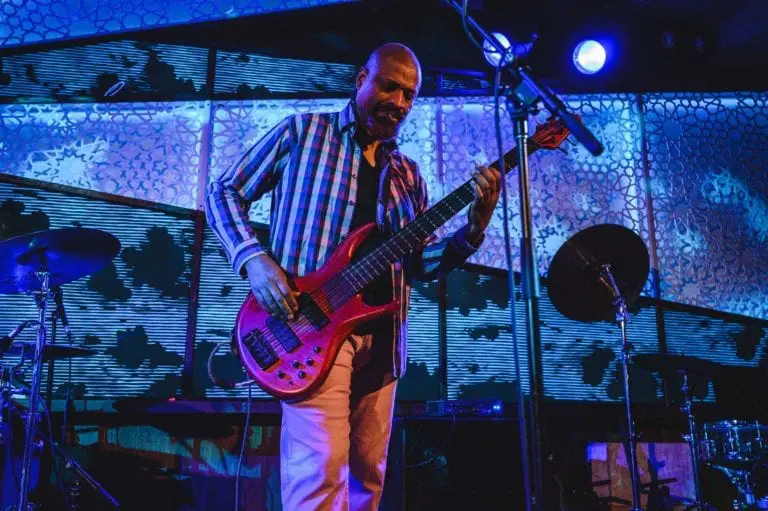 The three musicians have amazing chemistry and produce such dense layers of loops and rhythms that you would think the band is twice as large. A setting like The Sultan Room was an ideal choice for their style. A small, crescent shaped floor with a low standing mezzanine provides an intimate setting to be engulfed by the noise they produce. The vibrant and nu-retro backdrop added to the futuristic aesthetic the band goes for in their sound.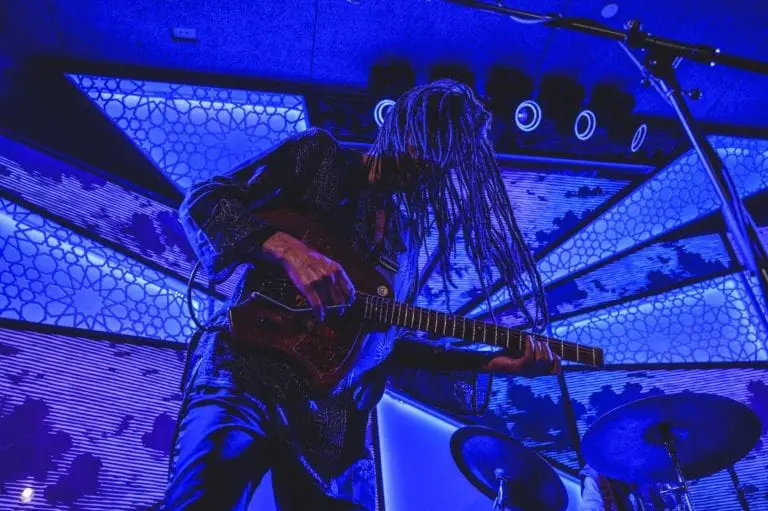 The band's last record, The Terror End of Beauty, came out back in 2018 and, as of right now, they only have a few more US dates scheduled for January, all on the West Coast. Find those dates here and don't miss a chance to catch this unique avant-garde jazz group in person.