It's not every day you get an education and a show in one sitting, much less for free. But Saratoga Performing Arts Center (SPAC) is full of surprises — that's because they love their proud little city. That much was obvious on Thursday, December 12, when I set foot onto the glorious ballroom floor at the Hall of Springs for Winter of 2019's Freihofer's "Live at the Jazz Bar: Swing Night."
Chris Shiley, SPAC's Senior Director of Artistic Planning, said this is their third winter doing Live at the Jazz Bar nights. Winter's evenings are seldom. In the summertime, however, Live at the Jazz Bar happens once a month, typically rotating themes from swing, Latin, and ballroom dances, all of which are preceded with a lesson. Winter Jazz Bar nights are geared toward getting the greater Saratoga community out to have a good time and raise awareness of SPAC's upcoming activities.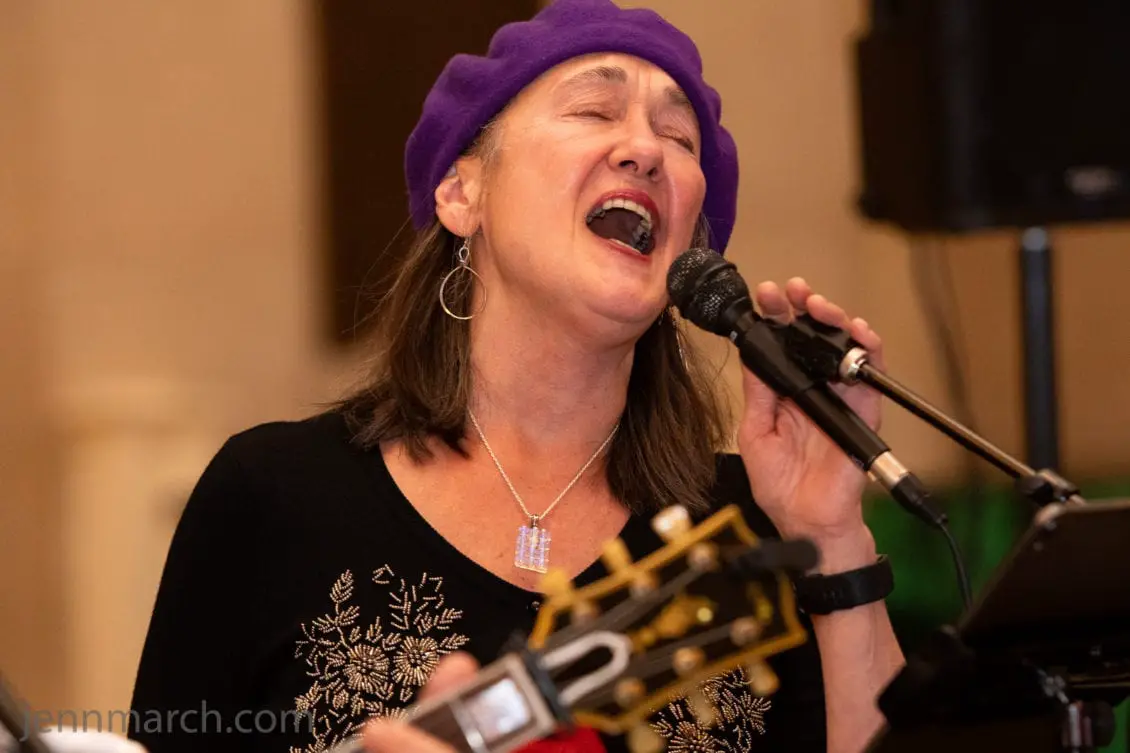 The Hall of Springs boasts 38-foot ceilings, from which hung three
crystal chandeliers that twinkled from the gold and red lights shooting up the sides of the Tuscan columns from projectors. Annie and the Hedonists, a tight band of five specializing in swing and blues of the '20s, '30s, and '40s, had a modest setup on the floor's center. Around it, dancers young and old gathered for pre-performance dance lessons lead by Tango Fusion Dance Studio's Johnny Martinez and Diane Lachtrupp.
Martinez began the session by teaching each individual the triple step. It was simple enough: 1-2-3 tiny steps to the right, 1-2-3 steps left, then a rock on your right foot, and repeat. It was time to grab a partner. I faded into the background, knowing I had come alone. But assistant Jennifer Emmons beckoned me to return to the floor and take her hand. I complied, but flushed red, convinced that I would literally be stepping on her toes.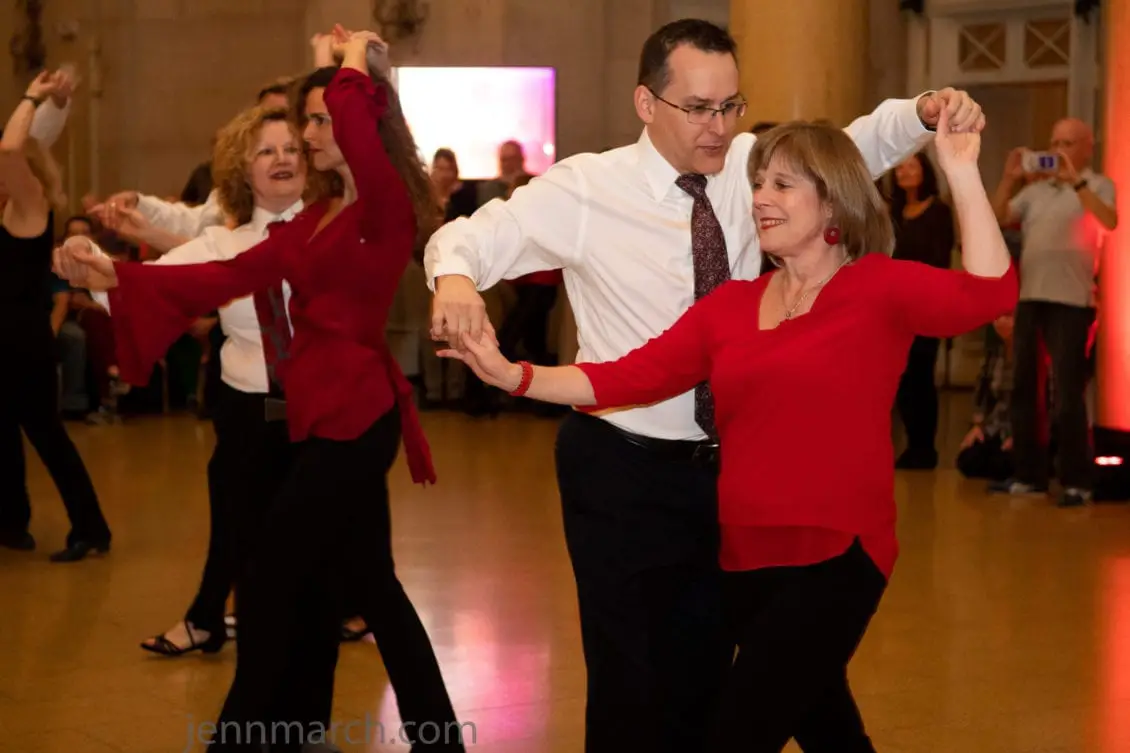 I did not. Jen was a very good teacher. She had been training to instruct at the studio after having spent five years as a dedicated swing dancer. Apart from my occasional misstep, Jen taught me how to keep up with her. By the end of the lesson, we were effortlessly scuttling one direction, then another, then spinning apart and coming back together.
"Dancing is like a language," she told me—a motto of the studio, I later learned from Diane Lachtrupp. "Once you learn, you can dance with anyone." The follower, usually a woman, needs to listen to the leader (usually a man, though in this case, I was following Jen's lead) so that the conversation can keep going.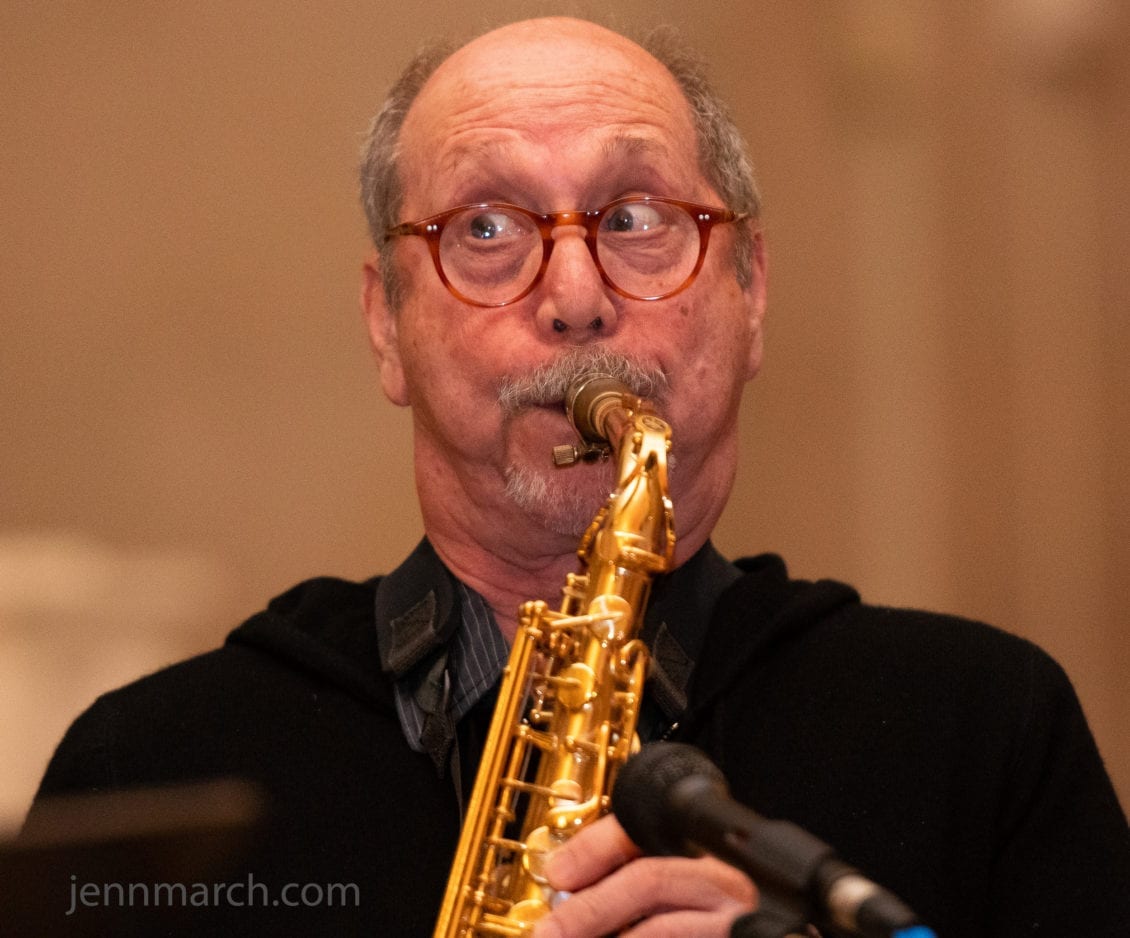 The lesson was over and the band began to play. The songs performed by Annie and the Hedonists were a perfect compliment to what the room just learned. Dancers in pairs bounded about the floor, swinging in and out and back and forth. The band kept the crowd guessing as they jumped from classics like "Blue Light Boogie" to "Walk Right In, Walk Right Out;" then to "I've Got My Love To Keep Me Warm," each tune matched the energy in the room.
Lead vocalist Annie Rosen was complimented by guitarist Jonny Rosen, bassist Don Young, and Peter Davis on keyboard and saxophone. No feet hid underneath tablecloths. Even those who weren't dancing stood and bobbed their heads to the catchy tunes. A favorite of Annie and the Hedonists is to interpret the music of early female jazz vocalists such as Billie Holiday and Ella Fitzgerald, both of whom were represented beautifully by the passion in Annie Rosen's voice during the performance.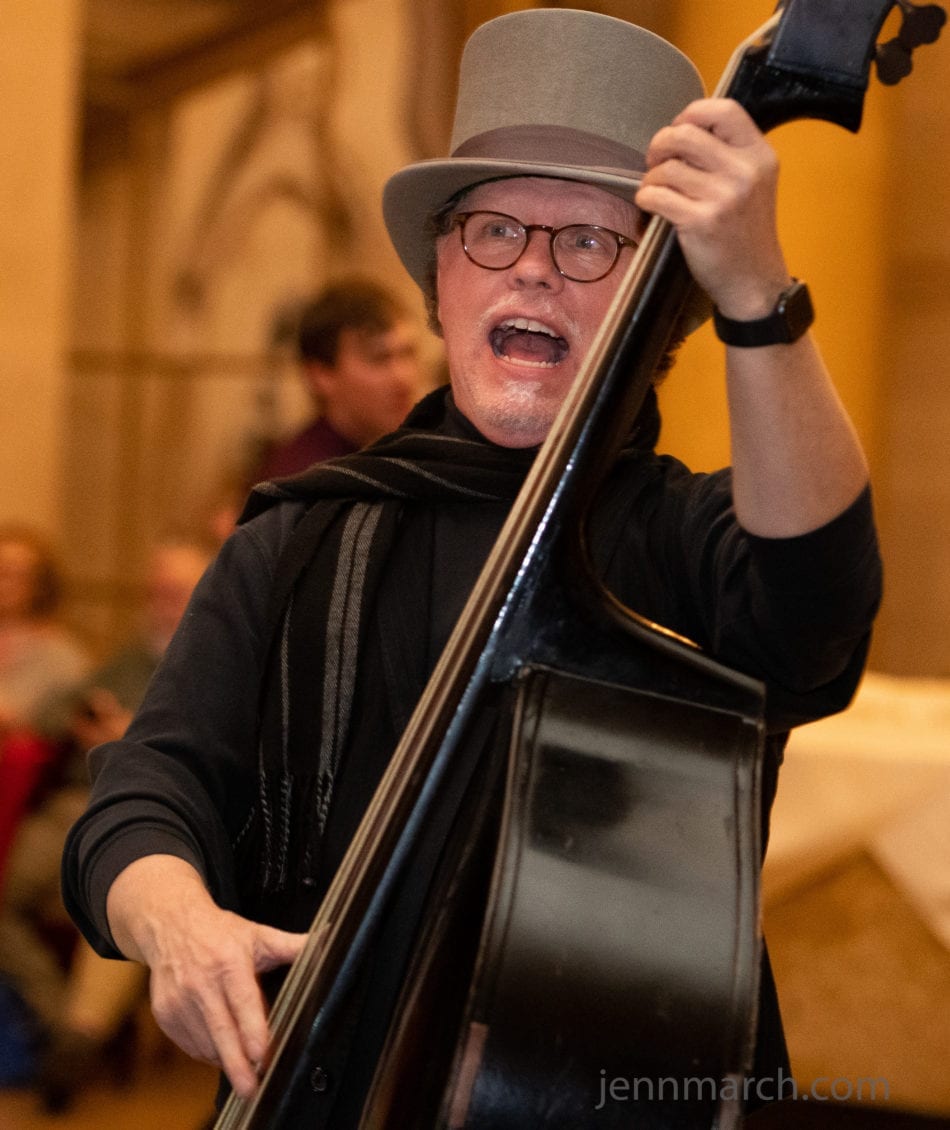 The next Freihofer's Night at the Jazz Bar has yet to be scheduled. But Mr.
Shiley has assured that SPAC will be scheduling it once they finish out 2019. For more information on events at SPAC, please join their mailing list. For more information on Tango Fusion Dance Studio events, email stepdl@aol.com. To learn more about Annie and the Hedonists visit their website.
Review and photos by Jenn March