Billboard has announced that starting Jan. 3, 2020 artists can expect changes to how their sales are tallied into the album charts in terms of album-merch bundled sales. These new regulations have been a long time coming from Billboard who in recent months has faced some criticism for how they count merchandise/album bundles towards chart qualifiers.
To keep things fair for all artists there will be strict guidelines going forward. For a sale to count the merchandise/album has to be available for the consumer to purchase both together and separately on the artist's official website. No sales via third-party sites will be counted. Additionally, the merchandise item sold by itself must have a lower price point than the bundle. Bundles must be priced at least $3.49 more than the stand-alone merchandise, which is the price currently for an album sale to qualify for the charts. Approved merchandise will continue to include items that are directly related to the artist or album branding.
These changes will affect any album released going forward from Jan. 3. In regards to already released albums, further sales will only count on the charts if the sale follows the new rules. No changes will be made to the policies regarding concert ticket/album bundles since those sales are only counted if the customer redeems the album.
During recent years fans have turned to convenient and inexpensive streaming services like Apple Music and Spotify to obtain their music which has led to album sales dropping drastically. According to Billboard, 2018 saw the lowest number of albums sold in a year when sales dropped by 17.7%.  2019 numbers are projected to be lower, with sales already falling by 19% as of Nov. 21.
DJ Khaled tried to increase his sales status with the release of his last album Father of Asahd over the summer with little success. According to the New York Times, Billboard disqualified most of the bundle sales for his energy drink/album bundle due to inappropriate marketing. The energy drink suppliers Shop.com and its corporate company, Market America, crossed lines according to Billboard when they posted a blog encouraging their members to buy in bulk to "push DJ Khaled and Market America to No. 1!"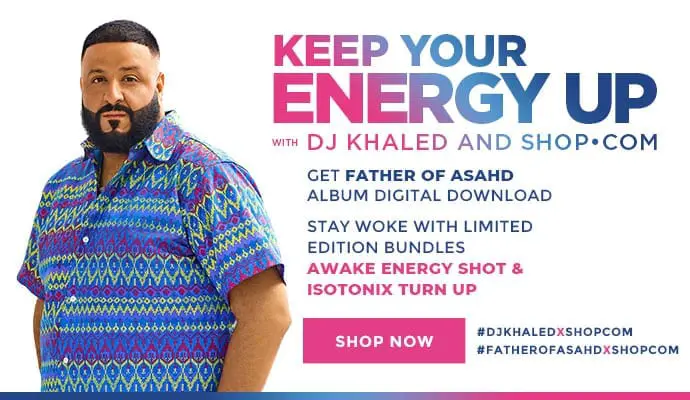 The music mogul is not the only one to use bundles to increase fan engagement. Many of today's top artists including Celine Dion, Taylor Swift, Kanye West and many more of the chart-toppers use merchandise bundles to boost album sales. Despite it being a digital age where the number of followers on Instagram and Youtube often dictates an artist's true success, the Billboard charts still remain, for many, the gold standard for chart success.