Photos by Killahwave/Jamie Huenefeld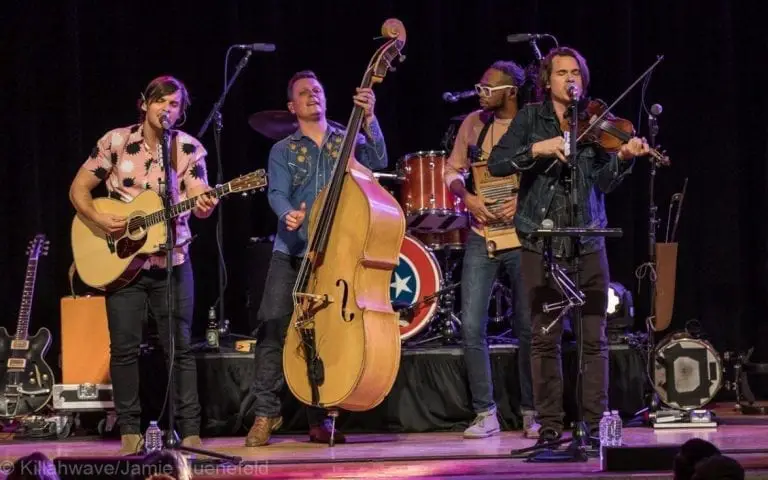 Adorned in denim, button-up shirts and boots, Old Crow Medicine Show delivered their high energy blue-grass, folk and country to The Town Hall in New York City. Last Thursday they successfully transported the city slicker crowd to their hometown of Nashville, Tennessee. They danced, jammed and harmonized with a celebrated Southern spirit, spiked with outlaw charm.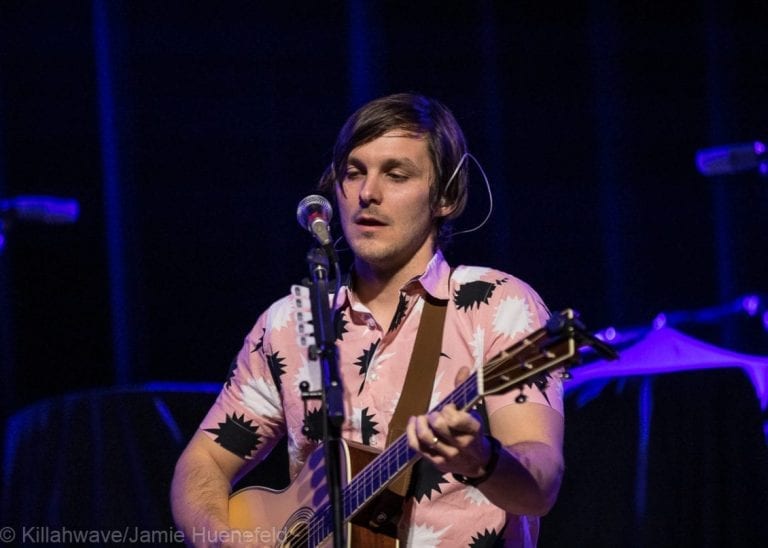 Charlie Warsham, an up-and-coming Country music singer/songwriter from Grenada, Mississippi – and current member of Old Crow Medicine Show, kicked off the evening. Armed with an acoustic guitar and his excellent vocals, he delivered a mix of originals and covers, as well as plenty of Southern banter and grace. He closed out his solo set with "Oscar the Angel," a heartfelt cover of Don Schlitz.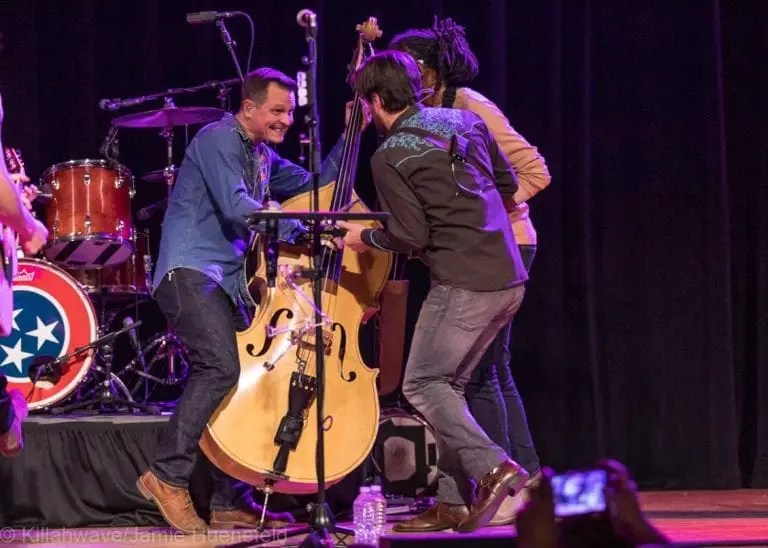 After Warsham got the crowd warmed up, Old Crow Medicine Show took the stage with vigor. The current lineup includes Joe Andrews (pedal steel, dobro, vocals), Morgan Jahnig (Upright bass), Ketch Secor (Fiddle, Haromica, Banjo, Vocals), Cory Younts (Mandolin, Keyboards, Drums, Vocals), Critter Fuqua (Slide Guitar, Banjo, Vocals) and Warsham (guitar, vocals). Band members were often seen jamming from the energy of each other, in synchronized dance-step.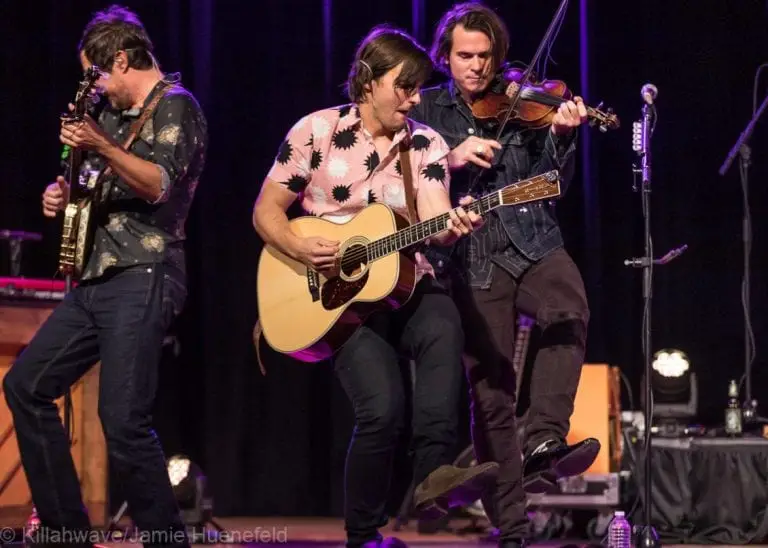 The band played a mix of originals and covers. One notable cover was the stoner gospel tune "I Hope I'm Stoned (When Jesus Takes Me Home)," written by Charlie Warsham and Ashley Monroe for his solo act. The entire group gathered at the front of the stage to harmonize on vocals, with Warhsam taking the lead. The lyrics "A little piece of heaven to take away your blues" are an appropriate description for the incredible show that these talented musicians put on. "Tenneesee Bound," "Tell It To Me" and "Brushy Mountain Conjugal Trailer" were a few of the originals played this evening.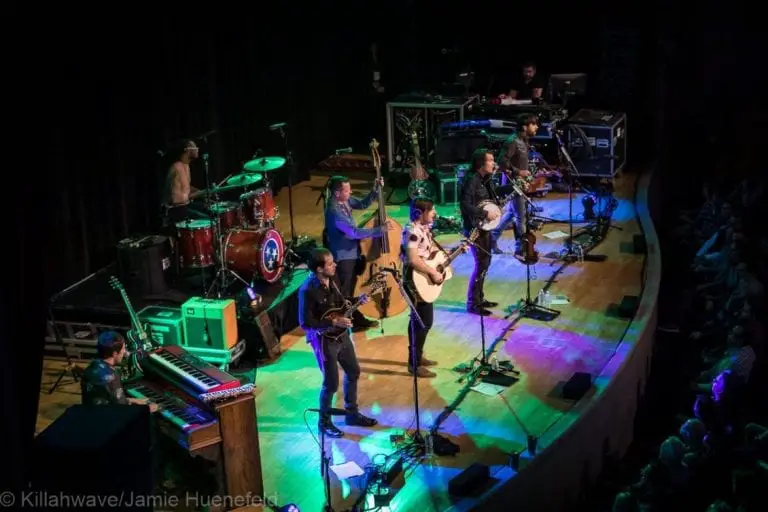 Old Crow Medicine Show has a limited number of shows left on their 2019 tour. Hop on over to their tour page for more details.