Photos by Killahwave/Jamie Huenefeld
Blues Traveler delivered a healthy dose of Four and a few covers at the Beacon Theater in New York City on Friday night. The band kicked off their Four Live Tour, celebrating the 25th anniversary of their seminal album Four. The audience was mostly full, and loving every nostalgic moment of hearing their favorite songs from the mid '90s with the stunning architecture of the Beacon Theater serving as a backdrop.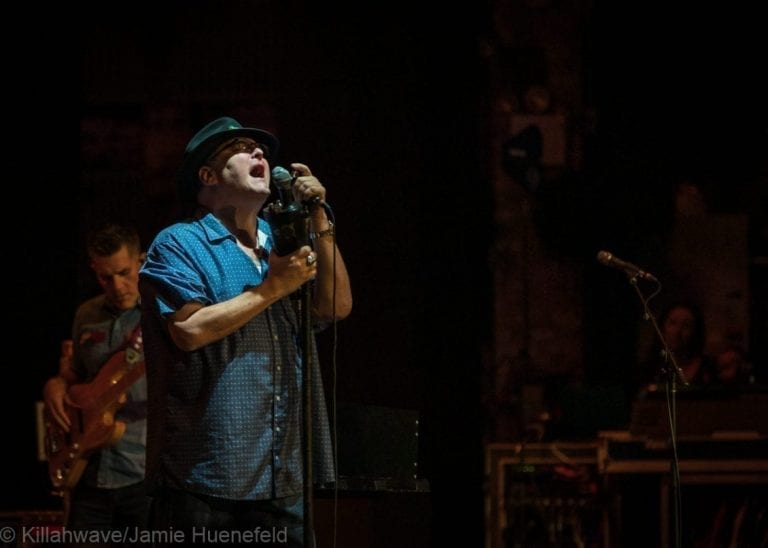 The current line up in Blues Traveler is John Popper (singer/harmonica), Chan Kinchla (guitar), Brendan Hill (drums), Tad Kinchla (bass), and Ben Wilson (keyboards). This fall, the band is playing Four in its entirety to celebrate the 25th anniversary of the certified platinum album. They did just that and brought back many fun memories of this album.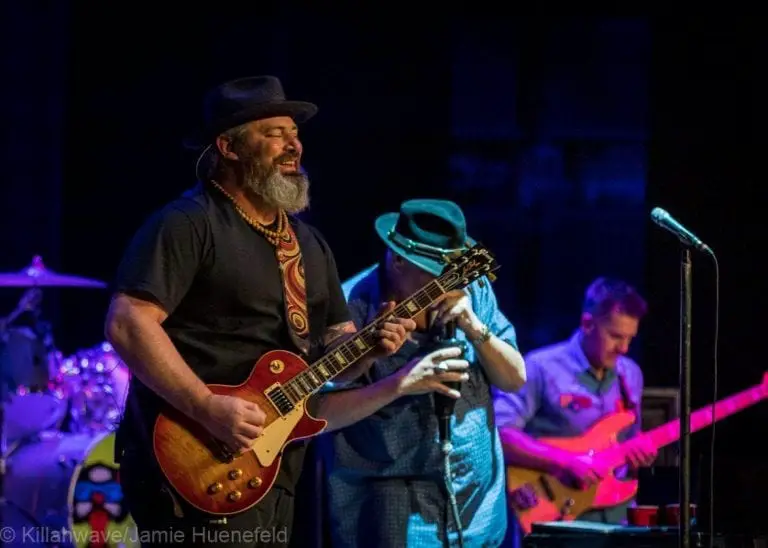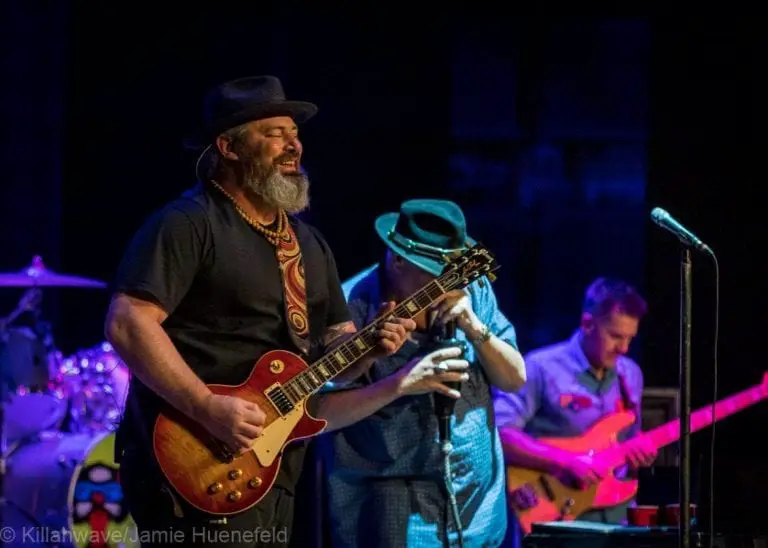 The band sprinkled a few covers into the set, including a rocking "One Way Out" by the Allman Brothers and "West L.A. Fadeaway" by the Grateful Dead. They also played a memorable "Shout" by the Isley Brothers.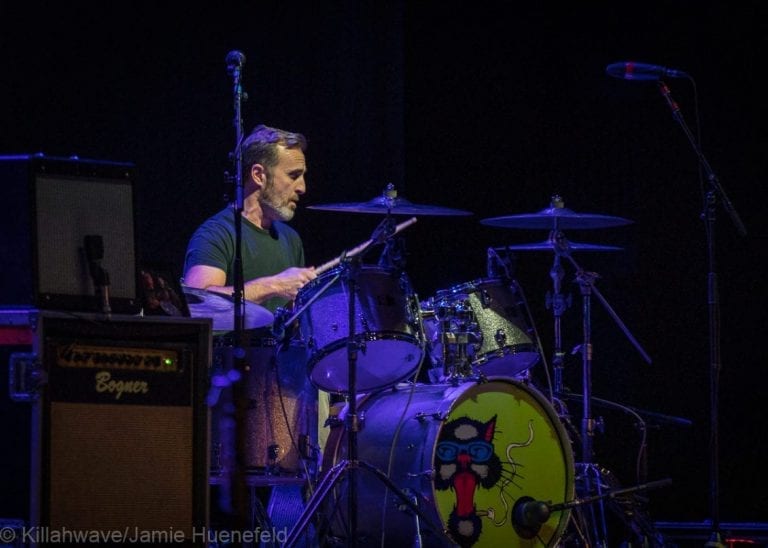 Setlist: Just Wait, One Way Out*, Crash Burn, Fallible, Look Around, Stand, Run Around, The Mountains Win Again, Freedom, West L.A. Fadeaway**, Just Wait (reprise), Price to Pay, Brother John, Shout***
Encore: 12 Swords, The Good, the Bad, and the Ugly, Drum Solo, Hook
* Allman Brothers Cover
** Grateful Dead Cover
**Isley Brothers Cover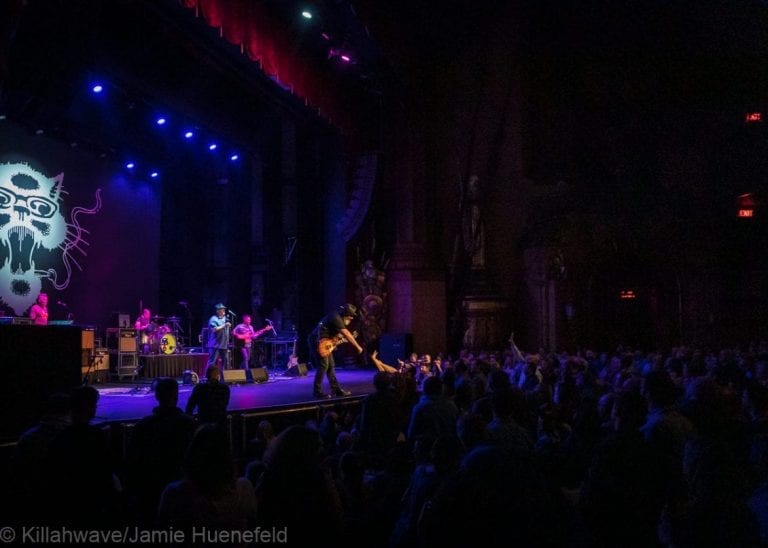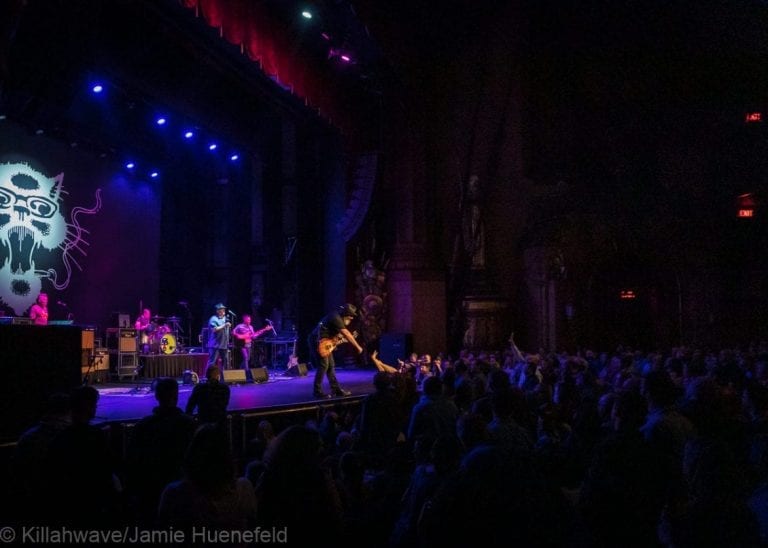 Catch Blues Traveler on their Four Live tour this fall, and celebrate 25 years of Four with them.
Upcoming Tour Dates
Tuesday, Nov. 5 Charlottesville, VA Jefferson Theatre
Wednesday, Nov. 6 Richmond, VA The National
Friday, Nov. 8 Louisville, KY Headliners
Saturday, Nov. 9 St. Louis, MO The Pageant
Sunday, Nov. 10 Cedar Rapids, IA Paramount Theatre
Wednesday, Nov. 13 Grand Rapids, MI 20 Monroe Live
Thursday, Nov 14 Chicago, IL The Vic Theatre
Friday, Nov. 15 Minneapolis, MN Pantages Theatre
Sunday, Nov. 17 Madison, WI The Sylvee