Keller Williams is in the midst of a huge tour that's stopping in for two upcoming Upstate NY performances in Albany at Skyloft on October 24 and in Syracuse at Westcott Theater on October 25. Keller has been touring extensively this year in support of the release of his latest album, Add. NYS Music was lucky enough to catch Keller Williams for a brief interview during his busy tour schedule. He was very down to earth and easy to talk to. We quickly digressed from talking about his tour to talking about his favorite shows at Red Rocks and Phish at Lockn'.
Williams' upcoming record, SPEED, features his bluegrass outfit Keller & The Keels (Williams on vocals, along with progressive flatpicker Larry Keel and bassist Jenny Keel) as they reinterpret popular songs in their trademark psychedelic Appalachian bluegrass style. Some of the covers heard on SPEED include Fiona Apple's "Criminal," Kacey Musgraves' "Slow Burn," Weezer's "Island In The Sun," and many more. SPEED is the trio's third collaboration together, following their 2006 release Grass and 2012's all-covers album Thief. 
When asked about where the name for the new record came form he said, "The inspiration was an excuse to hang out with my friends, the Keels".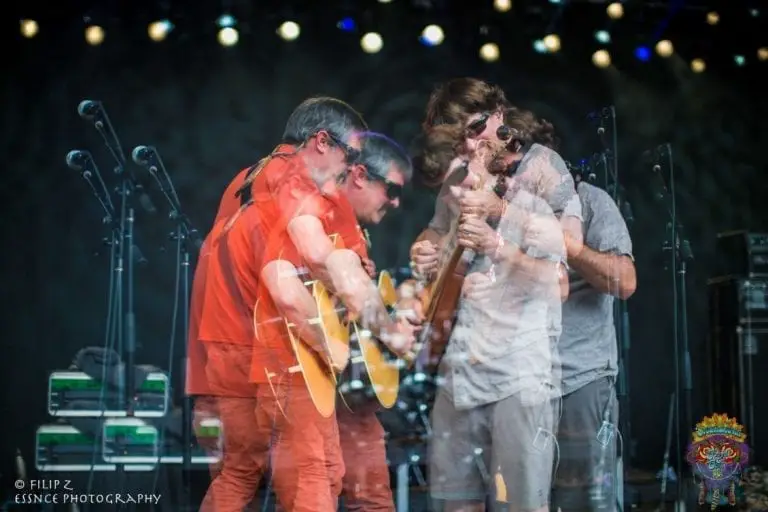 Keller's got so many projects going on like Grateful Grass, Grateful Gospel, Keller & The Keels, it's hard to keep up! That guy stays on the move. Yet he manages to be on the road for three and a half days and home for three and a half days. Very balanced. Jokingly, Keller says it only took him thirty years to develop an ideal schedule.
Keller will be playing a two-day NYE run in St. Louis at the Old Rock House. On the first night, Keller will play with The Keels, and the second night with Grateful Grass. Lots of surprises are in store, but Keller likes to keep 'em that way. You know, surprising! He is also very excited to play in the psychedelic labyrinth known as Meow Wolf.
On favorite places to play: "Red Rocks Amphitheater in Colorado…it's very historic and there's a certain amount of honor. A certain amount of history that went down there. As a music fan, I just love it. But there's so many other places that are as epic or as historic as Red Rocks that I love playing. Any given night, any given gig, could possibly be my favorite place to play ever".
"It's like the best camera you have is the one you have in your hand," I said.
"It's like there's two types of weed. Some and none," Keller replied as I burst into laughter.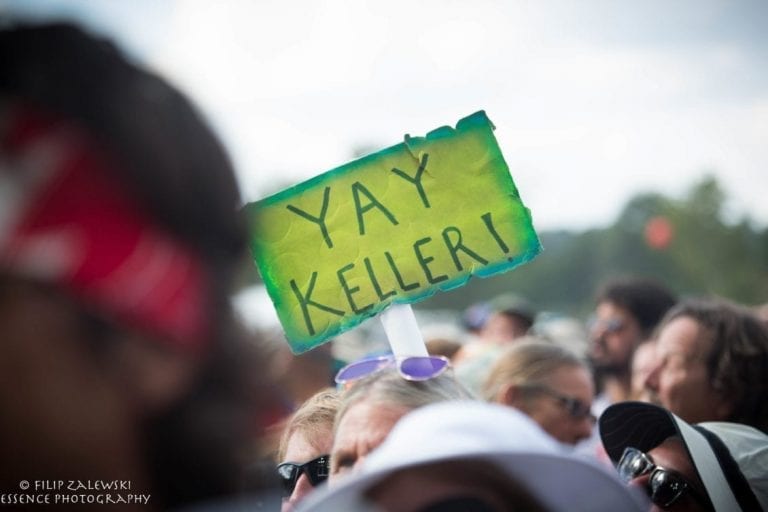 Keller is a staple of the jam community, a part of the Dead scene, and a "phan." His music is so easily accessible to the ones around him because he is one of them. He is a Deadhead playing to Deadheads. They breathe the same air, and drink the same Kool-Aid. Keller gets it. He makes it look easy and fun, just like a good show should feel. When he plays five sets at a festival, which isn't rare for Keller, plan to dance at all five.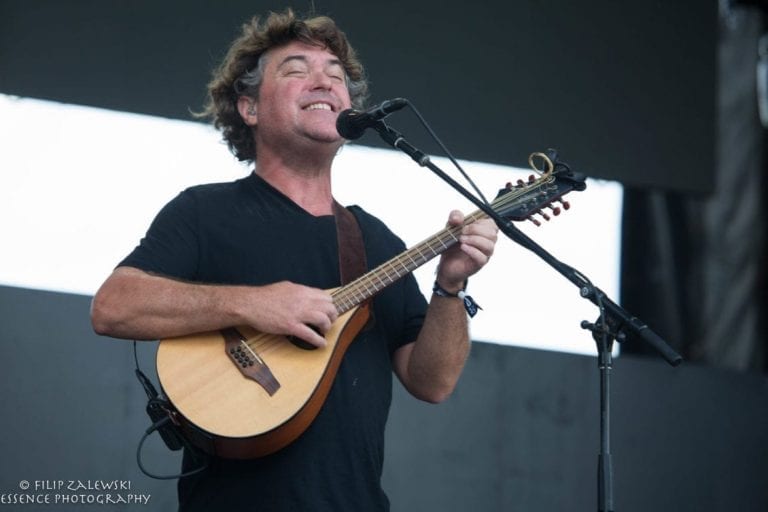 So we digress and start to dig into show stories from Keller's vault…
On Red Rocks concerts that stood out and Phish: "In 1990, I started seeing Phish. In the early '90s they started to go into arenas kind of early. And I was used to pushing my car to the Grateful Dead show 'cause the line to get in would take hours. And I would always be in these old cars that would overheat, so you had to push them in…
So I started going to Phish shows, it was probably right after Jerry died. Probably like '96 or '97, the run of three Phish shows at Red Rocks. I remember those being super intense."
When a contract issue arose while Keller was in Boulder, Colorado, he checked out Odesza at Red Rocks. "I used some connections to get me and a couple of friends in. I remember standing on the top, towards the back, where you can see the stage, and hear just beautifully, and you can see the whole skyline of Denver. And I remember elevating, I think I elevated, I elevated, I rose up higher than where I was standing. It was real, it happened."
When asked about his favorite festival, he narrowed it down to just festivals in his home state of Virginia. "Floydfest: one of the very few festivals I can go with my family. Lockn', I go and hang out there, me and my wife go. But we don't take our kids there."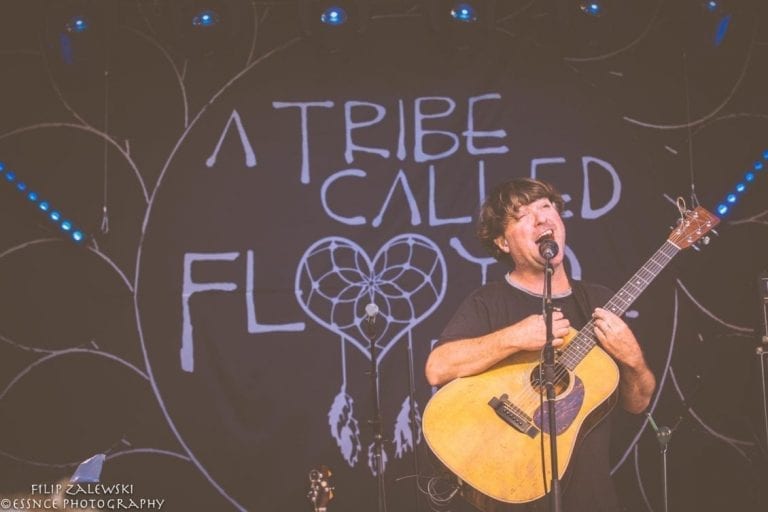 His two favorite festivals are right in his home state of Virginia, both at which he makes an annual appearance. "The Blue Ridge Parkway is really popping now with color," Keller stated as we drooled over the beauty of that mountainous state.
At Floydfest 2016, Keller was seen on stage more than anyone else. They even put him in charge of what is now an annual super jam of epic proportions. "Greg Allman had cancelled, and we put that set together. It's become a staple at that festival every year since, with me in charge."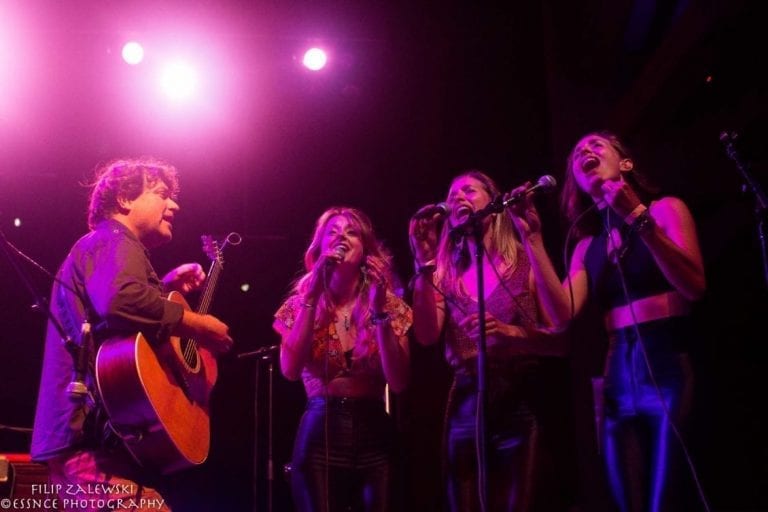 If he had to be stranded on an abandoned island with one musician, Keller would like no one else to spend his time with than his already good friend and band member, Larry Keel. According to Keller, he's also a master fisher.
Keller is just so relatable and down to earth, it's hard to not gravitate towards him. One time at Floydfest I asked a stranger for a lighter only to realize it was Keller who I was asking, another time I ran into him at a festival in Tennessee, and we were both sweaty guys with vapes at Lockn' in the media tent.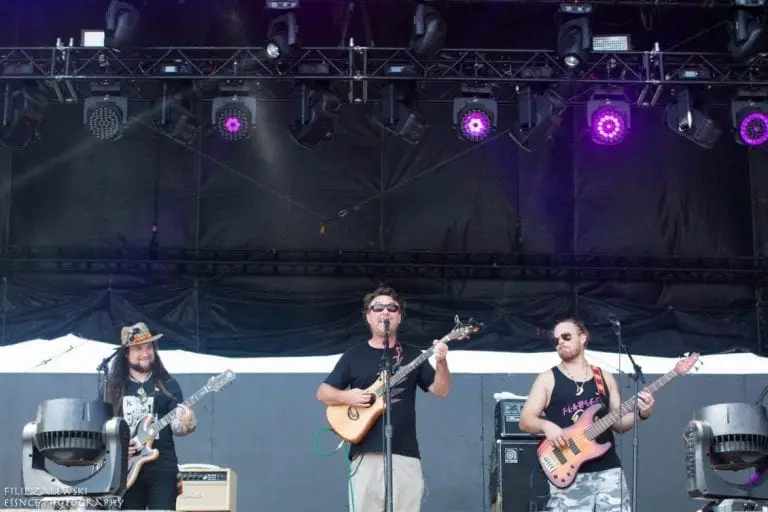 On the hot, hot 2016 Lock'n music festival,"
On the hot, hot 2016 Lockn' music festival: "That was a really interesting year. There was a couple years, they'd plug in my motor home right behind stage. The year that Phish was there…you know when they come to a festival they create their own fenced in zone. It's not just like, here's your trailer, Phish. No, they have their own fenced in area. That extended out the fence between the public and the festival. So I could go to the fence and be in front of the speakers and in front of the screen.
And I saw so many shows sitting in a folding chair, sitting by the fence, looking up. And it was just loud as hell! And it was so hot that year we had to take naps in the day 'cause we'd been up all night, and our motor home would become a subwoofer. And would just vibrate. Yeah, that was a fun year, I remember that year very well."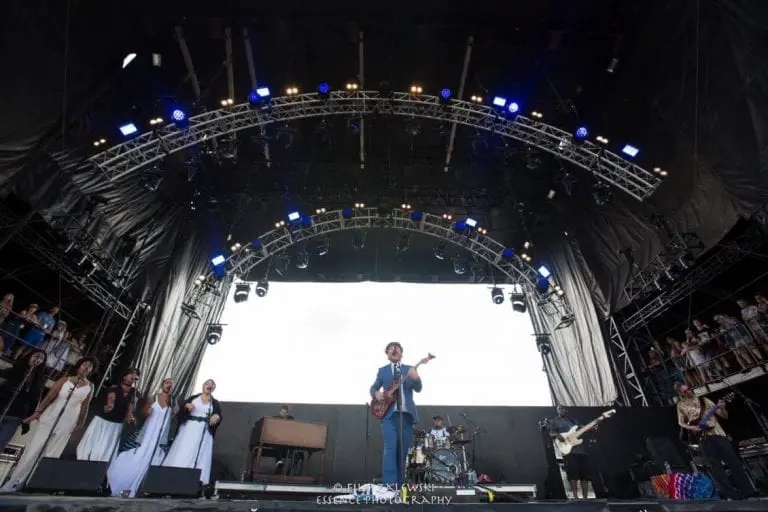 Keller is an incredibly hard working and inspiring musician who seems like he never stops, hence the new album SPEED. This man cannot be stopped. But seriously, Keller is a true staple of the jam community, the scene if you will, and it was an absolute honor to wrack his brain about his music and his relationship with the music we love.