Photo by Killahwave/Jamie Huenefeld
One Night Only Again brought awareness to an unfortunate disease called EB, thanks to a few incredible musicians who came together for a special night of jamming at the Capitol Theatre in Port Chester, NY last weekend. The night started with a few EB patients on stage rallying for debra of America, the only U.S. non-profit that provides all-inclusive support to the EB community, and ended with two sets of soul satisfying blues standards, jazz, funk and southern rock.
The show began with several patients on stage discussing the difficulties associated with EB, also known as Epidermolysis Bullosa, which causes extremely fragile skin. These brave individuals rallied for Debra, as their bandages can cost up to $85K per month and Debra helps defray this cost and much more. Please visit http://www.debra.org/ for more information.
After the heartfelt moment with the patients, an all-star cast of musicians emerged on stage to rock out in honor of them, including Warren Haynes (Gov't Mule) on guitar, Joe Russo (Joe Russo's Almost Dead) on drums, John Medeski (Medeski, Martin and Wood) on keys, George Porter Jr (Meters) on bass, and Karl Denson (Karl Denson's Tiny Universe) on saxophone, flute and percussion. 
Jazzy undertones were present throughout the night as this group had great stage karma, wove through musical genres, and delivered a delicious setlist. Notable jazz-infused rock covers included The Rolling Stone's "Honky Tonk Woman" and The Allman Brother's "Whipping Post." Unfortunately, these songs could only be heard for one night only.
Set One: Warren Hayne's 3 "String George," Warren Hayne's "Sick Of My Shadow," The Meter's "Just Kissed My Baby," Allen Toussaint's "From A Whisper To A Stream," The Rolling Stones' "Honky Tonk Women," "Good Morning, School Girl" (blues standard), and "32-20 Blues" (blues standard)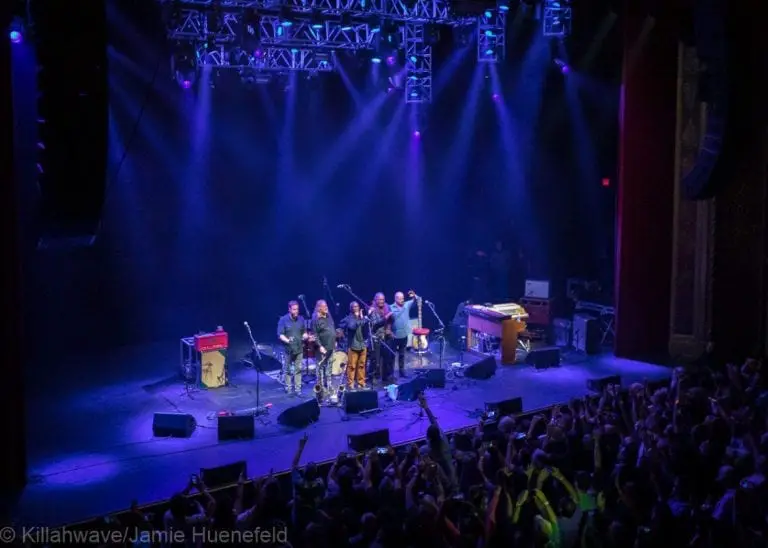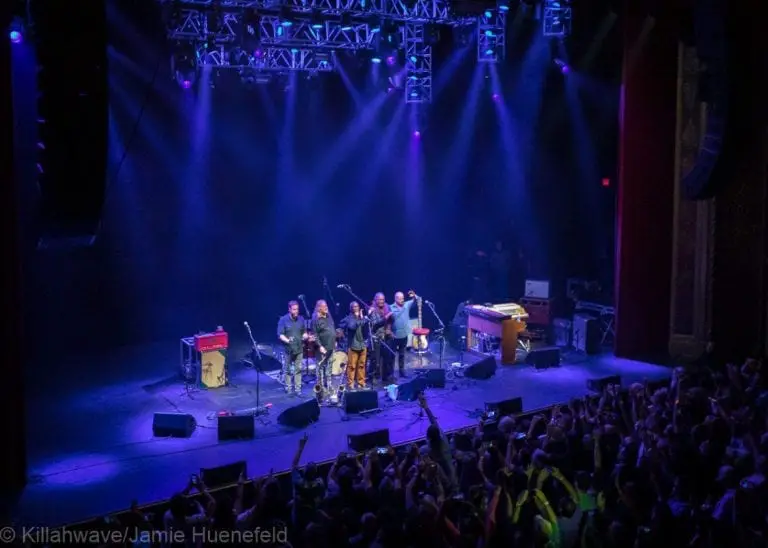 Set Two: The Staple Singers' "Hammer & Nails" > Smokestack Lightning (blues classic), James Brown's "The Payback," Jesse Stone's "Don't Let Go," Warren Hayne's "River's Gonna Rise," The Rolling Stone's "Let's Spend The Night Together," Gov't Mule's "Sco-Mule," The Meters' "It Ain't No Use," The Allman Brothers' "Whipping Post"
Encore: Cream's "Politician"