Multi-platinum recording artist Kip Winger has announced a live and unplugged show on Nov. 1 at the Rome Capitol Arts Complex in Rome, NY. The show will be opened by indie-pop singer/songwriter Emma Jude. Hailing from Upstate New York, Jude's crisp vocals and striking storytelling landed her the 2019 SAMMY award (Syracuse Area Music Award) for Best Pop Album.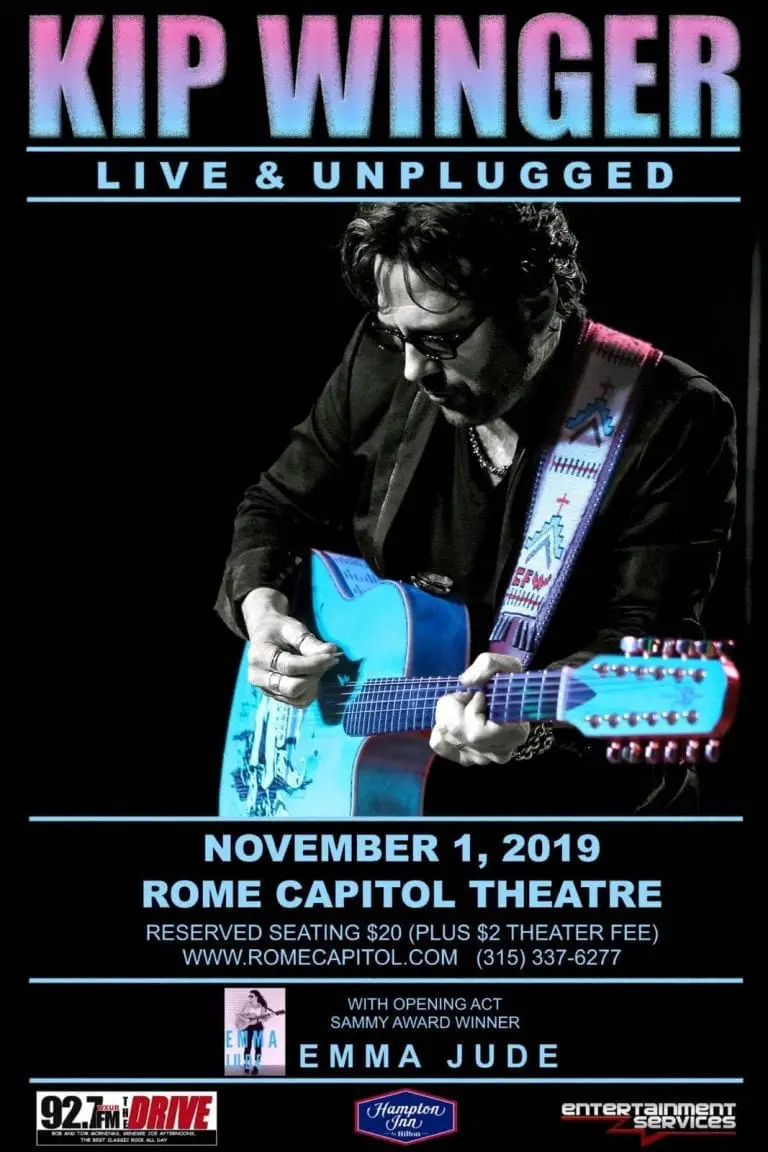 Kip Winger first gained popularity when he contributed bass and vocals to Alice Cooper before forming the band Winger which recorded several successful albums in the late 1980s. The band disbanded in 1995 only to reunite in 2001. They immediately began to win fans back with non-stop touring and in 2014 released their highly anticipated sixth studio album called Better Days Comin.
Called "one of the best writers of the past three decades" by Classic Rock Magazine, the live and unplugged show in Rome will showcase Kip Winger as a solo artist. During the band's break, Kip focused on expanding his own talents in a unconstructed way, composing and arranging music that didn't fit any genre. "It was incredibly freeing to connect to music without any preconceived ideas about what it needed to be or what niche it needed to fill."  Exploring his talents led to hit compositions like "This Conversation seems like a Dream," "Songs from the Ocean Floor," "From the Moon to the Sun" and  "Ghosts," which featured a string orchestra. piano and harp.
To keep the concert up close and personal, setting is limited and RESERVED. Tickets are on sale now and can be purchased here.