Twiddle held its 4th annual Tumble Down Festival in Burlington, VT at Waterfront Park this past weekend. The beautiful park, right on Lake Champlain, hosted Twiddle for five sets along with: The Kitchen Dwellers, Stephen Marley, Turkuaz, Ghost Light, Jaden Carlson Band, Owl and Crow, The Big Sip, Nina's Brew and The Jauntee. The festival, a family reunion for Twiddle fans, brought all ages together to celebrate music. The festival also brought fans and partners together to raise money for the White Light Foundation, a non-profit that raises money to help spread love, healing and kindness. 
Twiddle kicked off the festival with a special acoustic set with fan favorites including "Hatties Jam" and "When it Rains It Pours," and a special sit in by David Grippo. Their second and third sets closed out the first night and included a prerecorded message from "Colonel Norco," which helped set the tone for two packed sets, and a special sit in by Todd Stoops. The second set included a new verse to "Jamflowman" that brought his tale home and an additional sit in by David Grippo on the beautiful, "Lost in the Cold."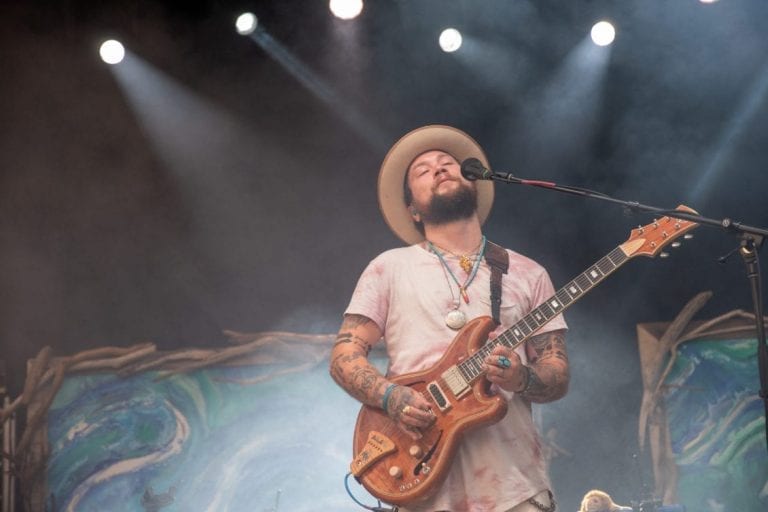 Acoustic Set: Glycerine Medley, Earth Mama, Five, Wildfire, Fat Country Baby, Hattiebagan Mcrat, Hattie's Jam-> When it Rains it Pours
Set 2: Enter, Orlando's, Amydst the Myst, Doinkinbonk, Grandpa Fox -> Apples -> Mamunes the Faun -> Every Soul
Set 3: Jamflowman -> Subconscious Prelude -> Nicodemus Portulay -> Milk, Lost in the Cold
Encore: River Drift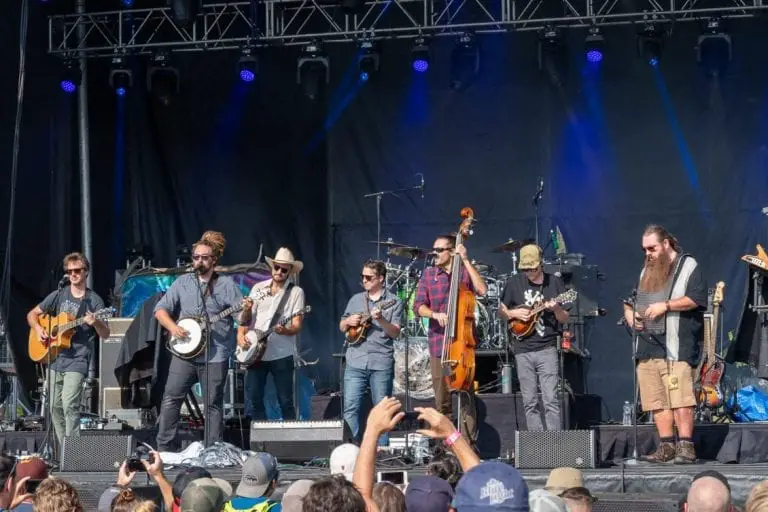 The second day started with a bit of deja vu as The Big Sip had their set shortened by a weather evacuation, that thankfully didn't last too long, or turn into anything more than threatening clouds and some high winds. The Kitchen Dwellers began their set as masses of fans were still in line to re-enter the festival, music to the ears of those eager to get back to the party. They also welcomed members of Cabinet to sit in for a few songs, much to the audience's enjoyment.
Nina's Brew, a trio from Burlington, played with a sound influenced by blues, soul, rock and R&B. They're currently working on their first studio album and are anticipating a fall release. 
Turkuaz, the nine piece funk juggernaut from Brooklyn, NY, played as the sun was setting over the water. Their brightly colored outfits seemed to glow in the "golden hour" of light, and highlighted their energy. 
Twiddle's final two sets to close out the fantastic weekend contained many treats for fans. The origin of "Ricky Snickle" and an additional verse,  another message from "Colonel Norco," and a new verse to "Frankenfoote." There were also many sit-ins over the final two sets. Jayden Carlson, The Kitchen Dwellers, Zach Nugent and Todd Stoops all helped Twiddle close out the festival.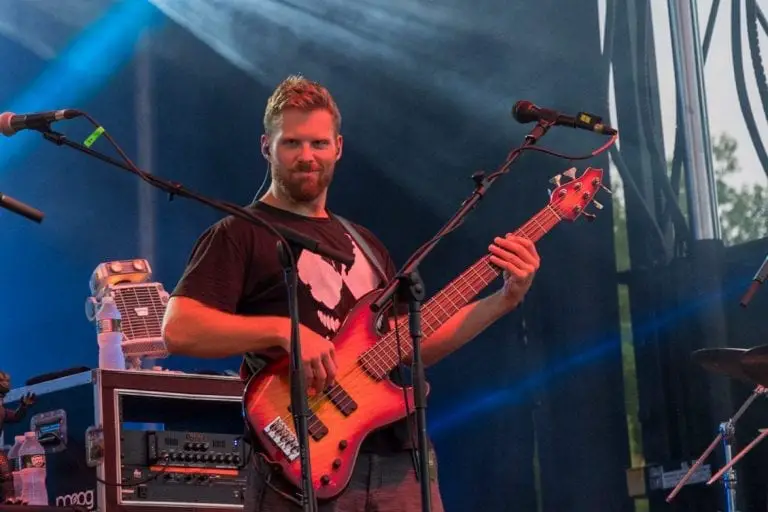 Set 4: Ricky Snickle Origin, Ricky Snickle, Syncopated Healing, Machine, Visions of Mohr, Latin Tang, Beethoven and Green
Set 5: Polluted Beauty, Gatsby the Great -> Pond -> Zazu's Flight -> Pond -> Grandpa Fox, Be There
Encore: Frankenfoote Origin -> Frankenfoote