The BrokenHearted – Tom Petty tribute band, has a goal to produce the "vibe" of a Tom Petty show.  Johnny insists he is not Tom Petty, but rather a really big fan who loves the music. I believe many will disagree when Johnny takes the stage. The best part is, the band members seem to be having a blast up there on stage. They seem to be the best of friends. As a band they want you to enjoy the performance. They are entertainers. They promise you a good time. If you're a Petty fan, and who isn't, you will enjoy the show.
What do you do if you are a superfan, and you have talent? Well, you start a tribute band of course, which all began in 2007 when Johnny Clifford had an idea – something he was thinking about for a while. His friend, Philip Bacon, was in a Neil Young tribute band and mentioned The Hudson River Music Hall, was hosting other tribute bands. This suggestion planted the seed. Johnny didn't believe he could get other musicians to be onboard, since a band starting from scratch, with no immediate financial gains is not the easiest sales pitch, but it worked and a mad adventure began.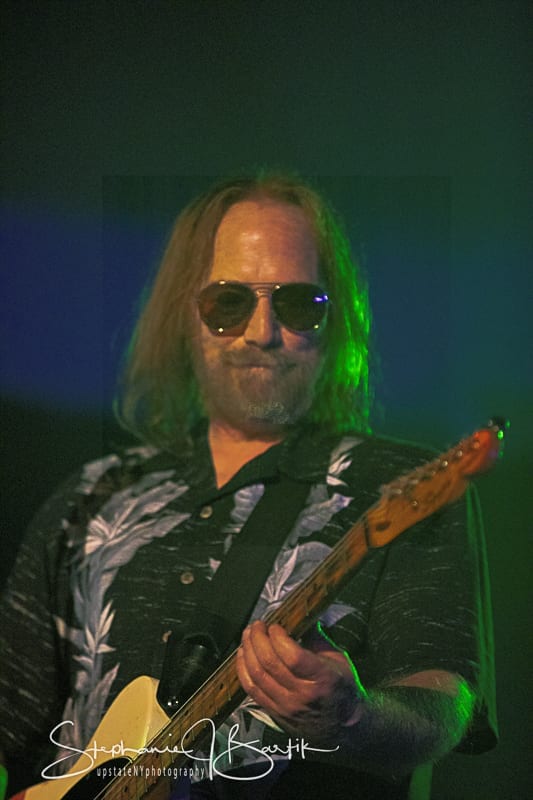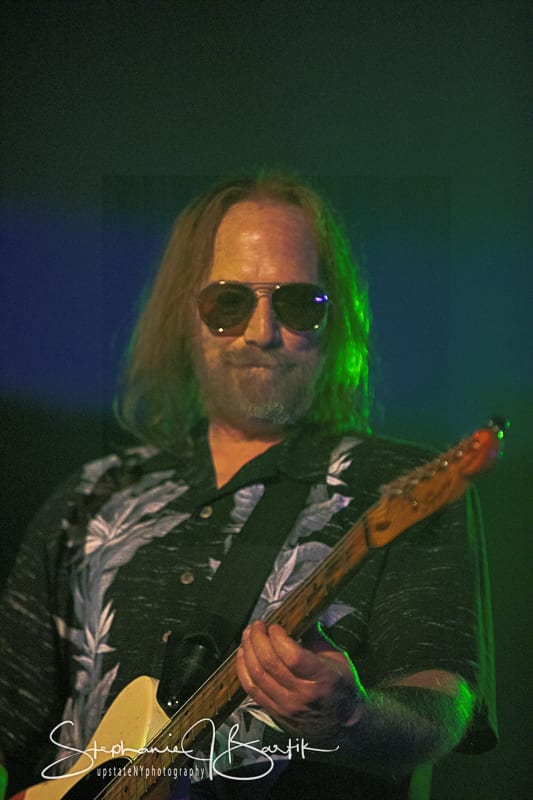 Johnny Clifford has been a Tom Petty fan since the early '80s. He loved the songs and appreciated Tom Petty's brash confidence, stage presence and overall vibe. When Clifford was asked, Why Petty?, he responded: "The Heartbreakers are my kind of band. Mike Campbell has been his lead guitarist since the beginning. Mike has such a great tone and always plays just the right part for the song. (Mike Campbell is currently on tour with Fleetwood Mac). I hung on to The Heartbreakers like I was clinging to a life raft."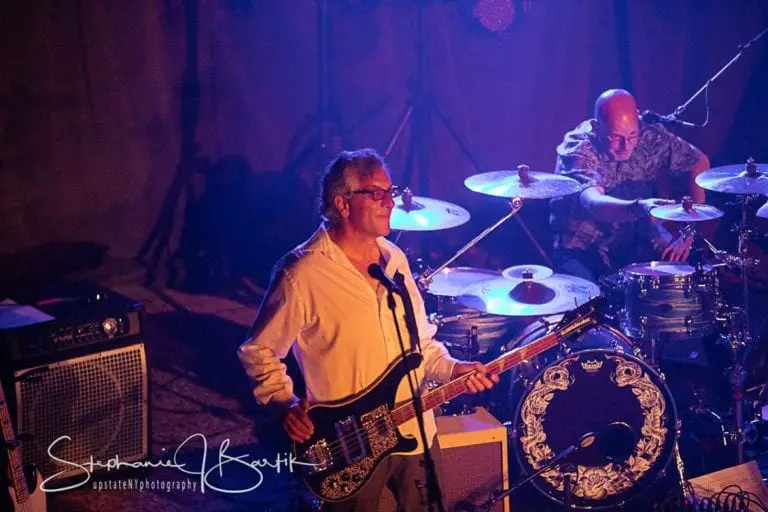 Although none of the early bands Clifford played in were Petty tributes, the bands covered much of Petty's early material. It wasn't long before Johnny became known for singing and performing Petty tunes. So a tribute really does make sense for him.  He states he is not acting, but for the most part, he is just being Johnny.  After four decades he still loves the music and Heartbreakers are still his favorite.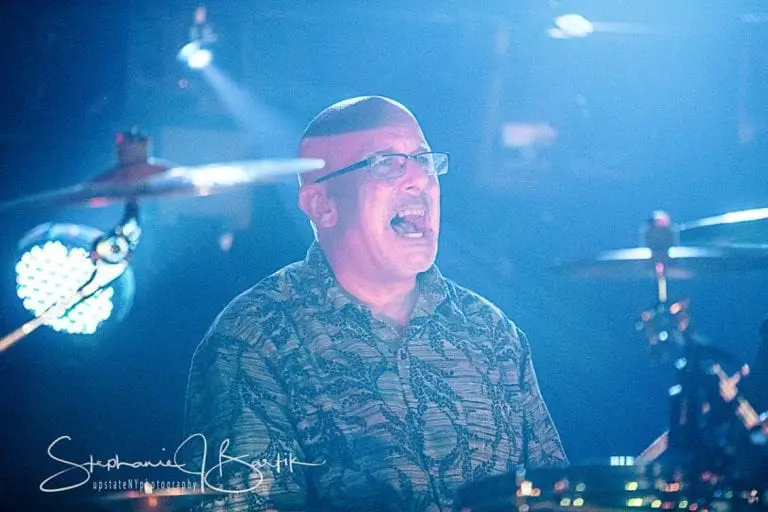 Johnny Clifford's voice is eerily similar to Petty. His on-stage presence is spot on. The Broken Hearted- Tom Petty Tribute band, will bring you back to the days when Tom was speaking (singing) for the Average Person. Expressing things in love, relationships, and life, that most of us find difficult to communicate. He touched our inner soul, he just had an easy way of telling stories. He somehow found the words to express the feelings within every one of us.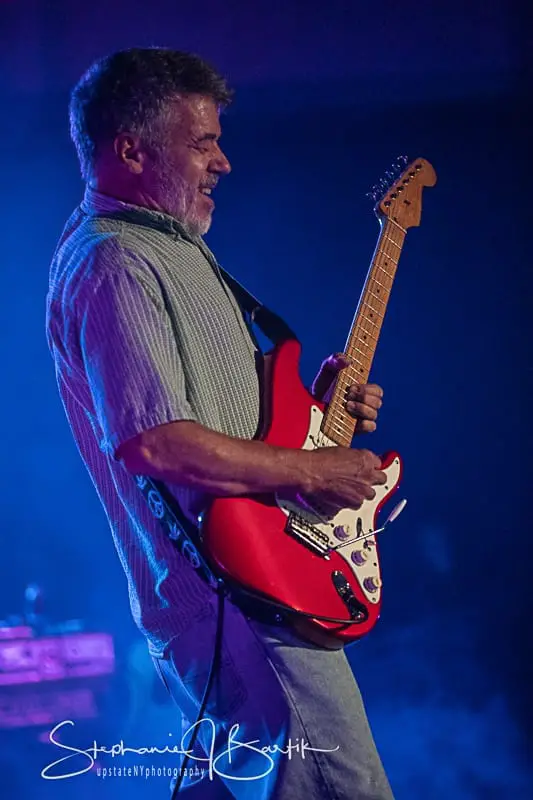 The setting was the beautifully renovated Strand, in Hudson Falls, NY on July 12, 2019. The crowd started to enter and were treated to a wonderful performance by Kelly and Son. Father, Shawn Kelly, and Son, Josh Kelly, are an acoustic/electric duo. Their wide range of songs and comedic interaction left the crowd mesmerized, not knowing what to expect. Shawns deep-toned voice, with a hint of Kris Kristofferson, crooned songs and mixed with a quick wit and laughs, blended well with Josh's full-toned voice as they had an eclectic mix from The Beatles and Mumford and Sons to original songs.
Kelly and Son's Setlist: Ho Hey (Lumineers), Rocky Raccoon (The Beatles), Mad World (Tears for Fears), Breathe/Welcome to the Machine (Pink Floyd), No Vacancy (Original), Forever (Mumford and Sons), Scientist/Zombie (Coldplay/Cranberries), Dear Prudence/Awake my Soul (Mumford and Sons).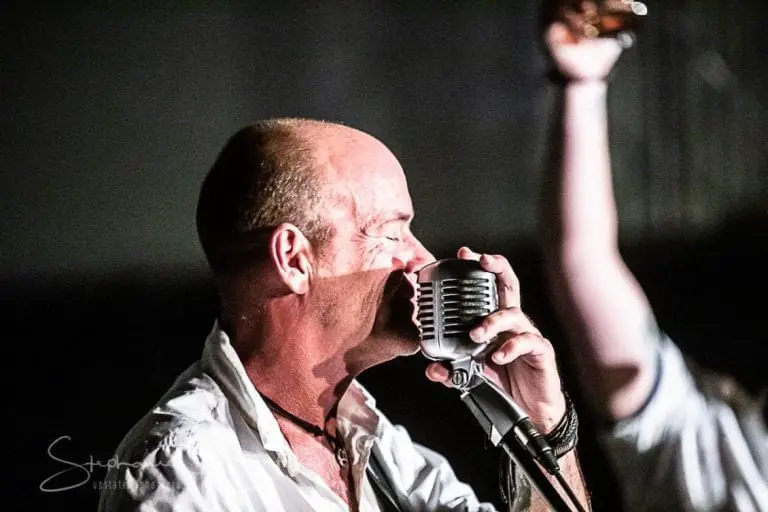 ---
Now, was time for the main event. The Show was originally going to be two full sets, however, no break was taken, and the band just forged on pounding one fantastic tune after another. At one point, Clifford reached into a trunk and pulled the famous Mad Hatter Hat out- the crowd loved it! The fans knew what to expect- They knew Clifford and the band would not disappoint. The first few strums and everyone knew the opening song, "I Need to Know," where the upbeat selection set the stage for the remaining songs. Even though it was a long set, the crowd wanted more, and begged. The band obliged with a fantastic rendition of "Kings Highway"
Setlist: I Need To Know, Don't Do Me Like That, Mary Janes Last Dance, You Wreck Me, Learning to Fly, You and Me, Won't Back Down, Breakdown, Listen to Her Heart, Walls, Don't Come Around Here No More, Here Comes My Girl, Handle Me With Care, Rock & Roll Star, Feel a Whole Lot Better, Free Fallin', The Waiting, Face in the Crowd, Yer So Bad, You Don't Know How it Feels, Refugee, Runnin Down a Dream, American Girl.
Encore: Kings Highway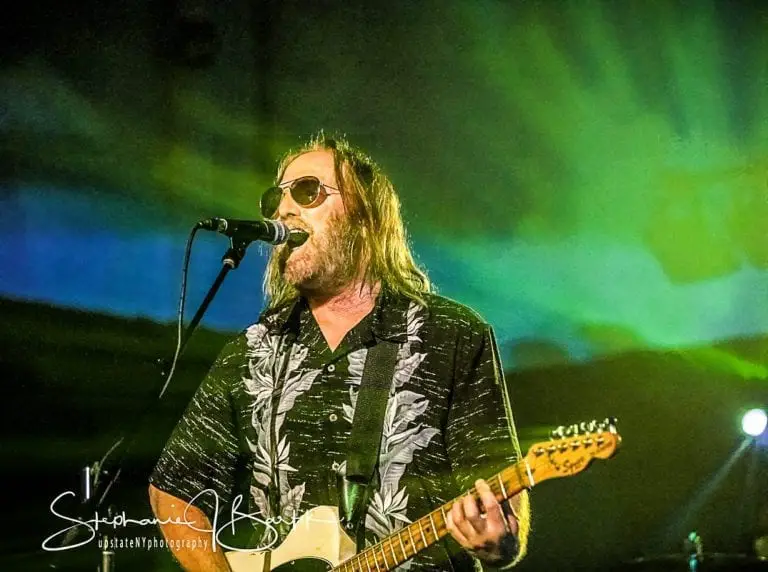 Clifford, Cappello, Affinito and Donnelly make a great team. True fans, enjoying what they are doing. After so many years, most bands would appear to just be going through the motions, you don't get that feeling here. There is a comradery, band of brothers so-to-speak. These guys love what they do, and it shows throughout their performance.
If you have not experienced this band yet, be sure to catch them at these upcoming shows:
Sat. July 20 – Powers Park Concert Series – Troy, NY 6:00 PM
Friday July 26 – Putnam Place – Saratoga Springs, NY 9:30 PM
Sat. August 10 – The Eddies – Gloversville NY 2:40 PM

Check out their Facebook page for updates