During my formative years, I would look to my father for insight, knowledge and direction, trying to absorb as much as humanly possible. When I caught Devon Allman (son of Gregg Allman) and Duane Betts (son of Dickey Betts) fronting the newly formed Allman Betts Band at the Wall Street Theater in Norwalk, Connecticut, I surmised that these sons of rock, had absorbed much too.
Already with established musical careers, the coalescing of their talents began in December 2017 at an event organized by Devon, honoring the music and memory of his late father. In 2018, Betts started opening for The Devon Allman project and joining Devon on stage for a few Allman tunes as part of the show. Realizing that something viable was in their midst, the two started writing together and the seeds of the Allman Betts Band were sown. Later that year, with songs penned, the pair headed to the famed Muscle Shoals Sound Studio. Their efforts resulted in the band's debut album, Down to the River. Then, on March 27, 2019, fifty years and one day from the first time the Allman Brothers Band played together in Jacksonville Florida, the Allman Betts Band kicked off their inaugural tour at New York's Brooklyn Bowl.
Walking in the intimate Wall Street Theatre, you felt the buzz, in anticipation of hearing this new band. JD Simo, (who sat in with the Allman Betts band for a song) opened the show. This three piece from Nashville cranked out a powerful set of rock and blues tunes, priming the pump for what was to come. Devon, Duane and band (Berry Duane Oakley – bass, vocals; Johnny Stachela – guitar, vocals; John Ginty – keyboards; R Scott Bryan – percussion, vocals; John Lum – drums) took the stage and did not hold back. A night filled with songs from Down to the River augmented with Allman Brothers tunes and a few covers thrown in for good measure. Throughout the night Duane and Johnny Stachela lit up the stage with blistering guitar solos. The rest of the band was right there with them flowing with every twist, turn, and bend. Mid set, Devon took center stage with his Linhof T-style electric guitar in hand, and led the band through a searing version of Prince's "Purple Rain." Set audibles where being called and every song was like gasoline being poured on an open fire. Yeah, the Allman Betts band are for real.
The day before the show, I spoke with Duane Betts by phone from East Hampton, N.Y where the band was playing a sold out show at the Guild Hall. We started our conversation talking about the debut album, which had been released the prior week.
Mickey Deneher: Congrats on Down to the River Debuting  #1 on the iTunes Rock chart. You guys have to be feeling really good about that.
Duane Betts: Yeah we're really jazzed up about that. We put a lot of hard work into it and everybody did their job. The people came out and showed their support and interest. It made us feel really good. It's something we look forward to building on.
You are basically capturing a moment of a band coming together and getting a live performance from one of the first times they ever played together and played that song.

Duane Betts
MD: I know that you and Devon were working with (songwriter) Stoll Vaughn for the album. Was there an even balance in the writing process or was it 'hey I got an idea and I throw it out to you?' How did you guys approach that?
DB: Some of the ideas were brought in. There'd be a little spark and then we'd go from there. There were a couple of things that we started from scratch together. It just depends on the tune. But it was all very collaborative. Certain people maybe contributed more in a lyrical sense to certain songs and less in the musical sense or vice versa. A lot of the tunes were: once you come up with a feeling, an idea, then all the songs kind of have to be part of a thread and tell the same story. Not that every song is talking about the same thing, but they fit together well and live together well.
The majority of it was written by myself and Devon and Stoll together. The three of us. There's a cover on there, Tom Petty's "Southern Accents." There is a song written by a dear friend of mine that passed away (who) I was in a band with in my early twenties. His name is Chris Williams. He was the son of the great song writher Jerry Lynn Williams who wrote a lot of stuff for Clapton, B.B. King, Bonnie Raitt and people like that. He passed away in a car accident. But I love that song so I started playing that and we decided to use that song on the record. That's "Autumn Breeze." There was a song written by Cisco Adler (Down to the River), where Devon added a verse, and we worked that up. That covers the gamut.
MD: Right out of the gate "All Night" (the first single) and "Shinin'"are straight away fun jam tunes. Then you get in to "Down to the River," "Autumn Breeze," "Southern Accents" and "Long Gone" – there's a different groove to them. It's awareness and personal insight.
DB: Yeah all those tunes just fit together. We had more tunes to choose from, but those are just the ones that ended on it and that live together. It's always fun to write. We look forward to building on that body of work. 
MD: You go into the studio, the songs were written. Did they evolve during the recording sessions or stay true to what you brought in?   
DB: Some of these tunes we'd never played together. Last year as The Devon Allman Project with special guest Duane Betts, we had started playing a couple of them, maybe two or three of them. There were some that were brought in that we had never played and we worked them up in the studio. You play them a few times, start getting it good, and then you get a take, and there you have it. You're basically listening to maybe the fifth or six time we'd ever played it. Now there are other tunes like "Autumn Breeze" we had played. "All Night" we had been playing. So some of it we had been playing and some of it we hadn't played till we were in the studio.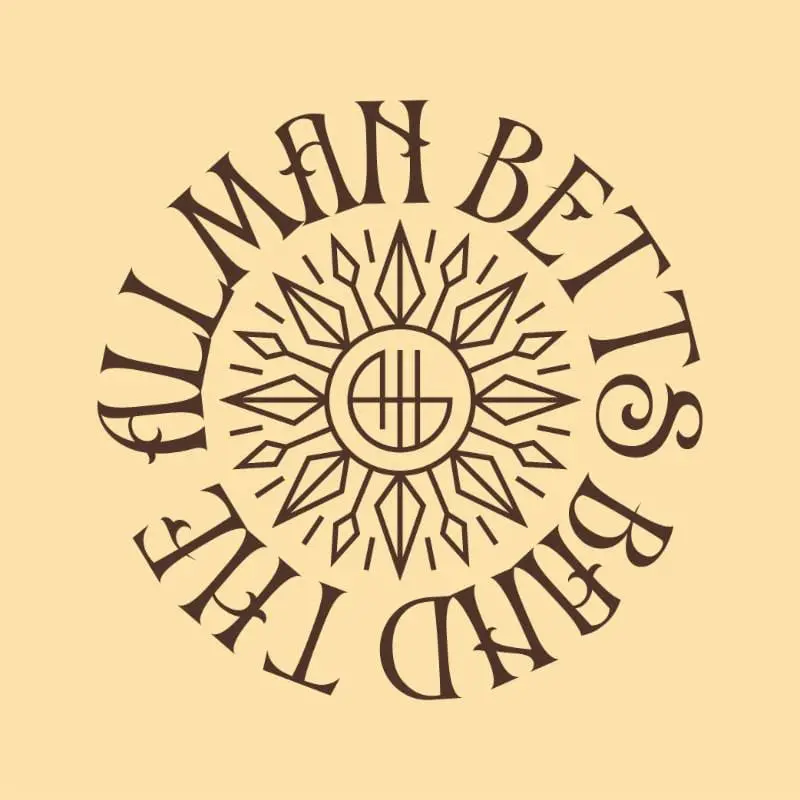 MD: Fresh stuff, experiencing it and making it happen. That's got to be exciting – putting it together like that. 
DB: Yeah. It's a different experience. You are getting a kind of vulnerability that you wouldn't get if you had worked it all out. You are basically capturing a moment of a band coming together and getting a live performance from one of the first times they ever played together and played that song. So that's what unique about it. "Long Gone" is one of my personal favorites. It's powerful and has a timeless kind of quality to it. It's really cool and we look forward to getting it out there to more people and it'll keep growing. Slow and steady wins the race.
MD: "Long Gone" is a great way to close out the album too.
DB: Yeah I think so. That was a good one. Good way to end. 
MD: You recorded at Muscle Shoals, in one big room.
DB: Yeah that's the way it is. The amps were isolated, the guitar amps were. Yeah we were all in a room. We could all basically see each other. 
MD: What was that vibe like? It's like the place to record.
DB: Yeah it was really cool. Really down home vibe. I really wanted it to come out good. Get good live performances. When you're on stage and your not thinking about it and you don't know you are being recorded it's one thing, but when your in the studio and the drummer is around the corner, and you have head phones and all that stuff, you kind of wonder sometimes man I hope we can get a really good one. But we did really well. The vibe at the studio is everything. There's all the records that have been recorded there. You're in Alabama, you're in a kind of semi-remote place in Alabama. It just kind of reeks of vibe, you know. It couldn't be any more like down home and like real. 
MD: And then you did it right after Thanksgiving, so you got to work off all that food that you ate. (Laughing)
DB: Yeah exactly. (Laughing)
There's always jams man. We jam a ton. We are big on that. You just have to come see the show.

Duane Betts
MD: You guys are a new band. People always say about a new band they sound like this band or some name comes up. I'm sure people may have been thinking Allman Brothers 2.0 – Allman Brothers; the next generation. Influence is there, but I hear the band's own voice coming through. Was that a conscious effort or was it a natural occurrence? 
DB: We're defiantly not trying to be the Allman Brothers, I can tell you that. There're certain songs that require we approach it in a very musical manor. That's just an obvious influence, because we want to approach it in a kind of elegant musical manor. Like "Autumn Breeze," with twin guitars. Yeah there is defiantly an Allman Brothers influence there. But there are also other influences everywhere too. I think that the more stuff we do, the wider variety of influences you'll hear. For this one, I hear Stones from the Mick Taylor era, Sticky Fingers, that style. I hear some Neil Young sounding stuff on "Long Gone." There's Derek and the Dominos, there's other influences there. We have a ton of influences.
MD: And you have to draw from that. That is how you came up playing. You were influenced by those people.
DB: Yeah, that's just what we come from. And the influence is there. There's no doubt and we're not trying to hide the influence.
MD: Lets talk about the tour. Three months in, how are those songs feeling live?
DB: We just started playing a few of them, because we didn't want to play the whole record before the record was out. "Long Gone" has been amazing.  We've been playing "All Night," "Melodies are Memories," and "Good Old Days."  We've been playing a few of them for quite a while and they have been feeling pretty good for a while now. We did "Southern Accents" last night. I don't play on that, so I didn't do it (laughing). Devon and Johnny and John Ginty did "Southern Accents" so that one was really cool. But "Long Gone" is really a stand out for all of us. We think that's like a really poignant, serious tune that has some real credibility.
MD: And you guys have some great players talking about John and Johnny. Are you guys now indulging, some jams happening in the set these days?
DB: There's always jams man. We jam a ton. We are big on that. You just have to come see the show.
MD: Allman Brothers songs are part of the set.
DB: A few.
MD: How do you pick them, what to play?
DB: The ones we enjoy playing, the ones that have a reaction. The combination of those two things. Just ones that aren't obvious. We play a bunch of them. We'll play enough. Were obviously not going to go out there and do half Allman Brothers. We're not a tribute band. But we enjoy playing a few. We might do three or four. It just depends on the night. Sometimes we do a sit down acoustic thing and if we do that your going to hear some stuff that you won't hear if we stand up all night. Just depends on the venue. There's one or two you can pretty much guarantee hearing every night.
MD: I take for granted that you and Devon have known each other your entire lives. In the back of you mind do you think this band was inevitable? It was going to happen some time, some place? 
DB: No. No. I don't. I think (it was) just timing. We were doing some stuff, then that wasn't happening. It just felt right to do it because it meant something. We didn't agree to do the band when we agreed to go on tour together last summer (The Devon Allman Project with special guest Duane Betts).  It was more for us to kind of just feel it out, put our toes in the water.  It was a really good opportunity for me to promote my solo release as an opening act. Then I would sit in. At a certain point, we were like yeah. Then (thinking) maybe after we're comfortable for a month or two, maybe we'll sit down and write some tunes and just see what happens.
If it didn't work out, if we weren't really feeling it, we don't have to do anything beyond that. But we did feel it. So that's why there is a band. We really locked into a vision and an idea and agreed on everything. Then we built the band and we brought Stoll in to help organize and write with us. Once the ball got rolling it just felt really good.  That's why you go to the next phase, which is actually putting the band together and recording a record. But yeah, it wasn't inevitable.
Before the show I attended, I met a man who brought his young son, five or six years old, with him to the show. This was his son's first concert. He was so stoked that this was his first. It got me thinking of two other fathers, who I am certain, feel that same joy about their son's rock 'n roll dreams.
When I was very small, before I learn to talk.
My father held my hand and his,
And showed me how to walk.
And sometimes I would cry, or sometimes I would fall,
But always he was there for me, to help me thru it all

In My Father's Footsteps – Terry Jacks
Devon Allman, Duane Betts

John Ginty, Berry Duane Oakley, Duane Betts, John Lum,  Johnny Stachela , R Scott Bryon

Devon Allman

Johnny Stachela , R Scott Bryan, Duane Betts, Devon Allman, John Lum, Berry Duane Oakley, John Ginty

Devon Allman, Johnny Stachela

Berry Duane Oakley, Devon Allman, Duane Betts, Johnny Stachela, R Scott Bryan

Duane Betts

Devon Allman, Duane Betts

Berry Duane Oakley, Devon Allman

Devon Allman, JD Simo, Duane Betts

Berry Duane Oakley, Devon Allman

John Ginty

Berry Duane Oakley, Devon Allman, Duane Betts

Devon Allman

John Lum, Devon Allman, Duane Betts, Johnny Stachela, R Scott Bryan

Duane Betts