The Allman Betts Band has announced their 'Trippin' into Spring 2022′ tour dates. The run will begin on March 1 in Milwaukee, WI, and will make stops across the country and Hawaii.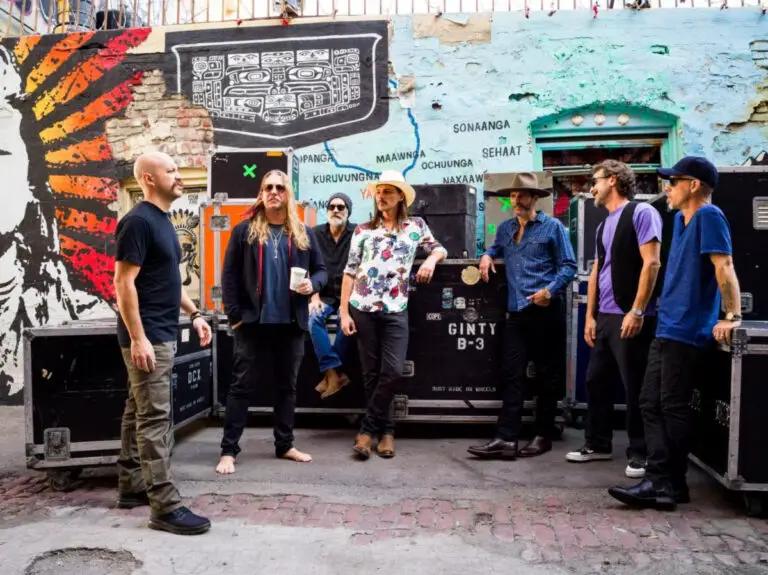 Ahead of the Spring tour, the Allman Betts Band will be on the road as part of The Allman Family Revival tour – a 19 date, star-studded celebration of the life, spirit, and music of Gregg Allman.
When The Allman Betts Band released Down to the River in June of 2019, the debut album represented not only the first time the group had recorded together, but, in fact, the first time the seven-piece ensemble had ever played together. If Down to the River was the sound of the band's combustible sparks igniting, then Bless Your Heart is their bonfire, built for the summer of 2020 and beyond; a double-album follow-up fueled by road-forged camaraderie and telepathic musical intensity, vibrantly reflecting the individual and collective experiences of these seven, all drawing inspiration from the band's symbolic hometown- a place Devon Allman calls "the United States of Americana."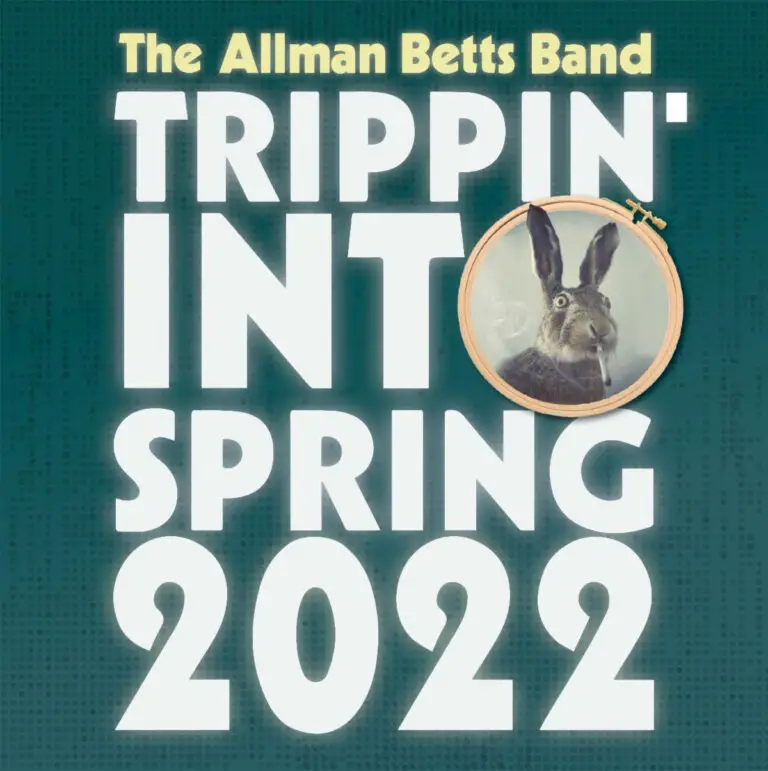 All up to date news and tour information can be found at allmanbettsband.com.
The Allman Betts Band 'Trippin' Into Spring' 2022 Tour Dates
3/1 @ Turner Hall Ballroom | Milwaukee, WI
3/2 @ Kalamazoo State Theatre | Kalamazoo, MI
3/3 @ Kent State University | Kent, OH
3/4 @ Riverfront Live | Cincinnati, OH
3/5 @ Robins Theatre | Warren, OH
3/6 @ EXPRESS LIVE! | Columbus, OH
3/9 @ Town Ballroom | Buffalo, NY
3/10 @ The Stanley Theatre | Utica, NY
3/12 @ Garde Arts Center | New London, CT
3/16 @ Lebanon Opera House | Lebanon, NH
3/18 @ Loos Center for the Arts | Woodstock, CT
3/24 @ Hart Theatre at The Egg | Albany, NY
3/27 @ Whitaker Center | Harrisburg, PA
4/1 @ Hawaii Theatre | Honolulu, HI
4/2 @ Maui Arts & Cultural Center | Kahului, HI