We have all been there; a concert you simply cannot refuse. A 220-dollar concert ticket followed by 100-dollars in fees, nearly a 50 percent up charge. It's your favorite band, a no-holds-barred night out, but at what cost. The next few gigs you land 60-80 dollar tickets purchased from an online-fan-page-stranger. They even let you PayPal them after you got through the doors. As diehard fans, and musicians ourselves, we don't want to be exploited; we want an exciting live music experience. Since we still yearn for human connection and tangible experiences transcending all sound – again, CashorTrade delivers.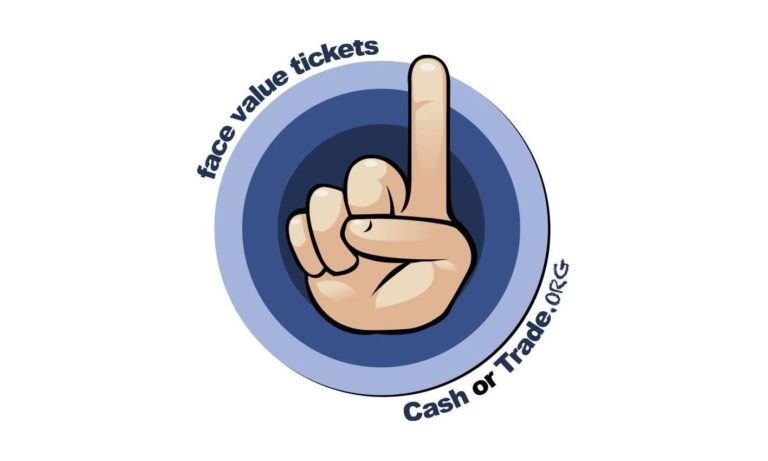 We linger on this narrative because it is overwhelmingly real. You have already lived through it, overpaying, or missed out from an absurd standing room ticket. CashorTrade, an online ticket exchange and social platform for pure music junkies, is growing rapidly to bring real fans tickets at face value.
Download the CashorTrade mobile app on iPhone, iPad, Android, or any web enabled device.
The Vermont co-founders and brothers, Dusty and Brando Rich, have bred CashorTrade from of their passion of live music, as well as disgust in oversaturated and overpriced tickets. Their story begins with a failed attempt to acquire Phish tickets at Hampton Coliseum in Vermont after the bands five year hiatus. It was Phish's first performance since Coventry on August 15, 2004. The band started with "Fluffhead," which was not played since 2000 (phish.net), but it should not merit a four-figure ticket price.
"What got us the most, was seeing the tickets listed for two – thousand – dollars a piece," said Brando Rich. "When Phish stopped touring in 2004, Stubhub was created, and Facebook… The dawn of peer to peer ticketing platforms. A lot had changed, and five years later [2009] things are up and running… It has taken what used to happen in brick and mortar box offices to the extreme and ruined it for fans."
---
CashorTrade has become a social network that allows people to have friends, share photos and connect with one another. It makes trading with people you know, love and trust that much easier. The Rich brothers have plans on building that further because "we want to better connect friends who have tickets they need. And, for fans to know about shows they are attending or interested in attending," which is tailored to each specific user-profile.
---
The dawn of the internet had changed the concert experience, for better and worse. When it comes to ticket consumption Brando stresses that not all ticket company owners are fans. "I would go as far as saying that most are not fans. In the end, what my brother and I created is most helpful to fans because we are fans. We grew up loving live music – every ounce of it."
"We would do whatever we could to get to the next show, fighting to make burritos in the lot, to make money [for our next tickets]. Your community feeds you, clothes you and it becomes your life."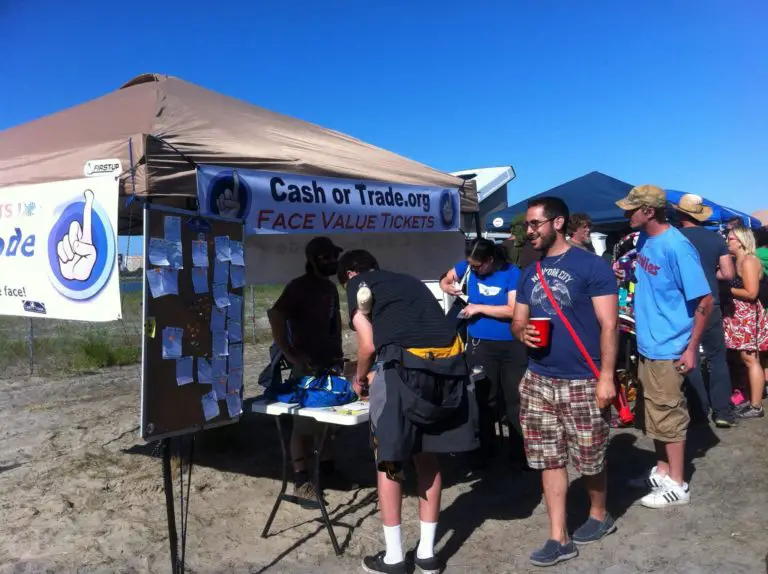 This lifestyle shows through the organic growth in the company, nearing a quarter-million users across 20 countries. CashorTrade is growing at 3,000 new users per month, and expanding. With closed first round investors, direct artist-partnerships, festival partnerships and a growing online platform, CashorTrade is on the rise. Fees diminished to ten-percent or less keeps the pressure off your wallet and draws focus to the music and those enjoying it.
Yesterday, June 12 at 2 p.m. EST, CashorTrade officially partnered proudly with Phish's official charitable outreach, The WaterWheel Foundation – then again, it all began with Phish. Since 1997, WaterWheel's outreach aides social and environmental efforts throughout each tour stop, notably local efforts in CashorTrade stomping-grounds: Vermont. Fans selling Phish tickets can opt to donate their profits directly to WaterWheel, while buyers will be charged CashorTrade's transparent credit card fee (3%). Likewise, 100 percent of those ticket revenues go directly to WaterWheel, who has raised millions for more than 425 groups.
CashorTrade is closing in on their community, helping tickets stay in the hands of a tight-knit, music loving, and sustaining populous. They provide a platform where we can do it safely, carefree, and now, feel good by effortlessly giving back. Fans now have control and positive choice.
"We recently partnered with Billy Strings, an up-and-coming bluegrass guitarist, who is an amazing prodigy. I love his vibe and he really seems like the perfect fit for CashorTrade – so we are very excited to become his dedicated reseller." Likewise, the company has paired with the killer, nationally touring act, Twiddle, said Rich. "They are selling out shows left and right; and they're from Vermont, so that was a natural fit."
"Partnerships are exciting, becoming an artists' dedicated reseller is something we have always dreamed of doing," said Rich. Additional partnerships with WaterWheel, Summer Camp Music Festival, Disc Jam and Osiris' The Drop Podcast are just the beginning for CashorTrade. There is a lot of power in the fans.
---
According to their website, festivals are life changing moments. For Brando there are too many to count by hand, but the first Clifford Ball in 1996 holds a special place in his heart.
Phish played their first time at the former Plattsburgh Air Force Base. "My parents had just dropped me off my first year of college at Johnson State in Vermont. I got settled and drove straight to Plattsburgh, NY. It was the – most – amazing – three days of my life, having never seen so many people. It was something like experiencing a Woodstock-esque festival, with jam-packed streets, mayhem and three miles of party. That was pretty life changing, to see a plane fly overhead with Phish lyrics – and to think – what an extravaganza this is."
---
Become a gold member and receive text/email alerts when what you want is posted. cashortrade.org/gold