Cold Lazarus Ventures Into New Creative Territory with Sophomore Album, 'Colors and Lights'
Western New York natives, Cold Lazarus, released their second full length album, Colors and Lights, today. The quartet from Jamestown is composed of Jeremy Bunce (lead guitar/keys/synth), Adam Gould (guitar/keys/synth/vocals), Gavin Paterniti (bass/vocals) and Marc Scapelitte (drums/beats). The album features seven tracks that capture a critical moment in the band's history as they undergo personnel changes and continue to explore their unique brand of rock fusion with a unique blend of progressive, psychedelic, indie and funk.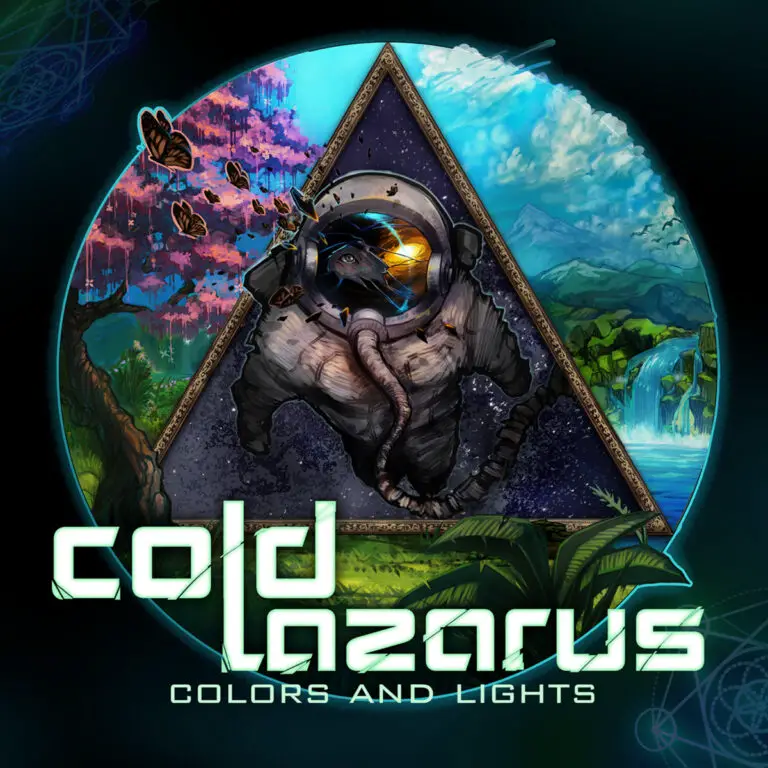 In late 2018, Cold Lazarus announced the departure of founding member/keyboardist, Drew Minton, who was replaced by Jeremy Bunce. However, the band had already started recording Colors and Lights, so they returned to the studio with Bunce to complete the album. This included three shorter musical interludes that have been woven in between the previously recorded tracks.
In the interlude tracks "Trepidation" and "Dimension Ascension", the band explores elements of jamtronica, which was previously uncharted territory for them. "I think the album is a good indication of the huge strides we've made not only as musicians but as songwriters who are constantly striving to push into new creative territory," says Paterniti, "Colors and Lights is a big step in the direction we want to be heading as artists."
Cold Lazarus has become a fundamental part of the WNY music scene, having made appearances at Cobblestone Live!, The Great Blue Heron Music Festival, Whirlybird Music Festival, and Night Lights Music Festival. The album release party is on May 31 at Nietzche's with special guests Sentinel 6, and they will also be playing with Thank You Scientist and Bent Knee at Buffalo Iron Works June 11. Check out the band's upcoming dates and listen to the new album through Soundcloud below.
Cold Lazarus Tour Dates:
May 31 – Nietzche's – Buffalo, NY
June 1 – Riverboat Bar – Alexandria Bay, NY
June 11 – Buffalo Iron Works – Buffalo, NY
June 18 – WRFA's 2019 Great American Picnic – Southern Tier Brewing Company – Lakewood, NY
July 13 – Jamestown Wine Cellar – Jamestown, NY
July 18 – Whirlybird Music Festival – Jamestown, NY
July 26 – The Gathering at Chaffee's Music Festival – Girard, PA