The famed Bonnaroo Arch has been demolished, confirmed directly from Bonaroo's social media accounts,. After buzz was created from posts about the arch being 'destroyed' and 'burned in a fire,' the iconic landmark on The Farm was put into question. It was engulfed in flames – rightfully so – due to structural deficiencies.
Check out Part 1 and Part 2 of NYS Music's Bonnaroo Coverage in 2018.
The Bonnaroo Arch has draped the festival's skyline since its inception in 2002. Over the years, its changing face has remained a rite of passage for new and returning festival junkies – illuminating the night's sky as late night jam-sessions and raves blare till dawn.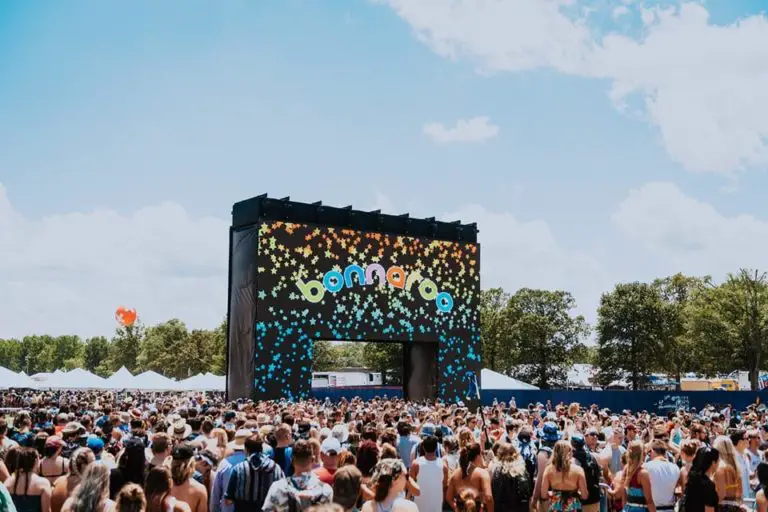 Bonnaroo 2021 Update:
We want to thank you for being a loyal Bonnaroovian, and we appreciate your patience as we navigate the best options to ensure we can be together on the Farm in 2021. 
The dates we originally announced for Bonnaroo Music & Arts Festival 2021 have changed.  Bonnaroo will now take place on September 2-5, 2021.  Information on lineup, camping and accommodations will be available at a later date.
We encourage you to rollover your tickets to the new dates, however, we will make refunds available for those who cannot attend.