"Birthdays are important, but I don't want a big one like I had a few years ago. I just want the family, a few friends and neighbors."
Pete Seeger would have been 100 years old on May 3, 2019. He was getting ready to celebrate his 94th birthday when we talked in April, 2013. It felt like I was talking to my favorite uncle. Pete had a way of making everyone he came in contact with feel that way whether it was Woody Guthrie, Woody's son, Arlo, or the thousands of other folksingers he inspired.
"I'm actually going to be away on my birthday, because I have a granddaughter who's going to a little school in Rhode Island that's having what they call a grandparent's day, and all the children who can are going to bring their grandparents to school. I'm gonna sing a few songs there. I'm mainly a song leader these days. I don't have much voice left, but I've gotten better and better at getting a crowd to sing with me."
Uncle Pete died on January 27, 2014.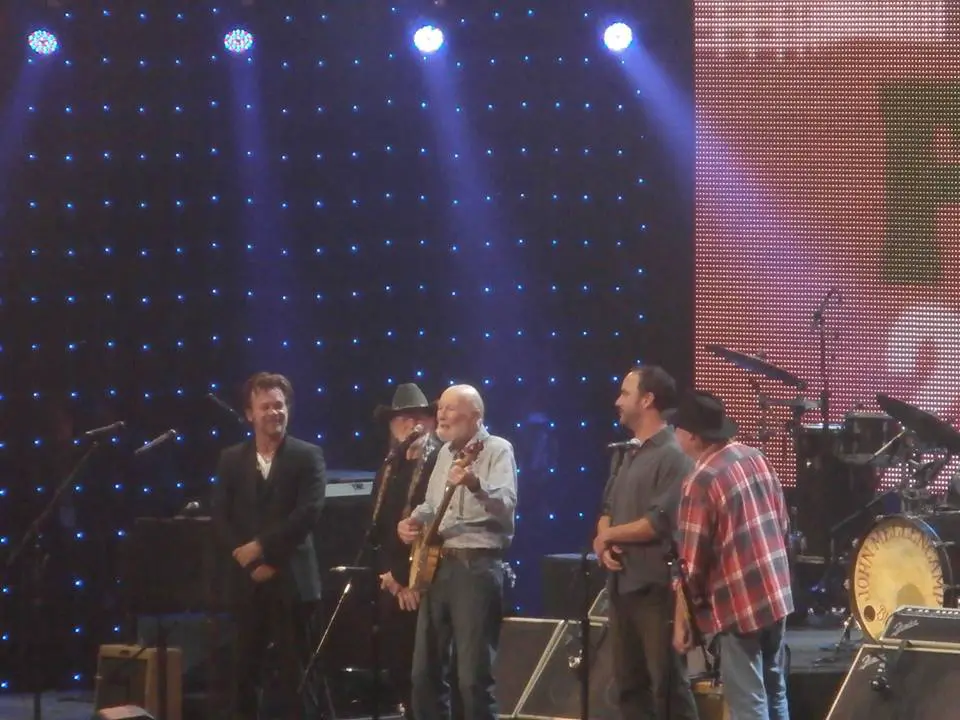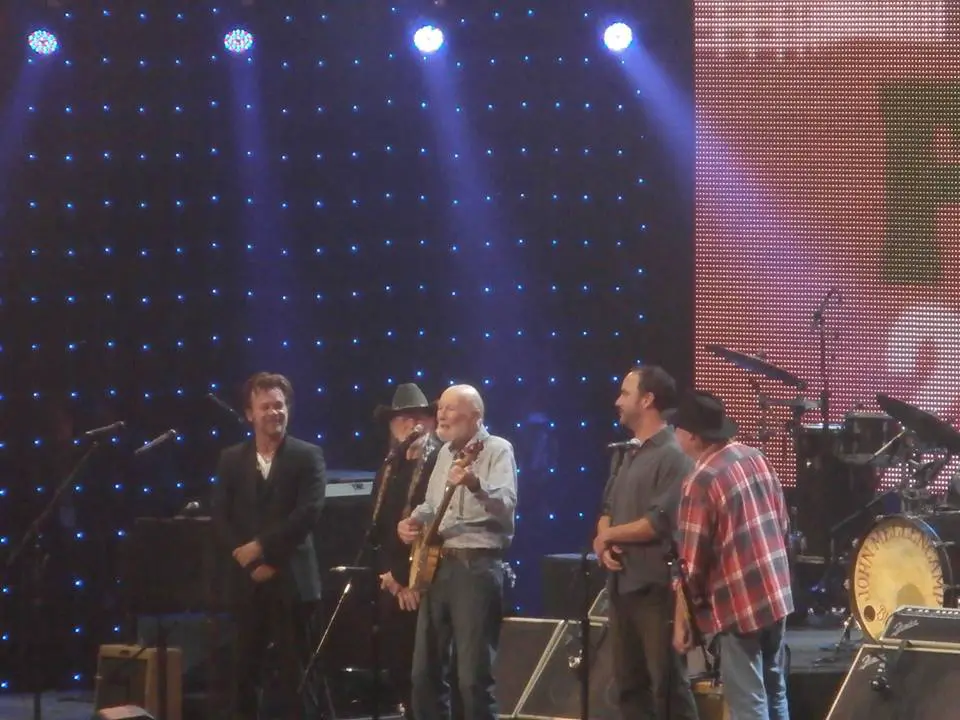 On May 23, The Egg in Albany will present a Pete Seeger Centennial Concert celebrating his 100th birthday. Arlo Guthrie and the 11 other artists performing illustrate how pervasive Seeger was as a moral compass in the history of American folk music and society as a whole. Arlo knew Pete from the day he was born. They performed together for the last time in Carnegie Hall, a month before Seeger died on January 27, 2014.
Arlo has just released Arlo & Pete's More Together Again for digital download. Taped live in 1993 at Wolf Trap, it captures the mojo of Woody Guthrie's son celebrating in song 60 years of the two musical families' intertwining history. Best known for his anthem "Alice's Resataurant," With Seeger's passing, Arlo is now the elder statesman and "keeper of the flame," ignited by his father's unofficial national anthem "This Land Is Your Land."
"Most of the song had been written back in 1940 when he (Woody Guthrie) first came to New York," Seeger told me in 2013. "He was actually hitchhiking, and Kate Smith singing "God Bless America" was on all the jukeboxes. His original song had all the same verses we know, but the last line was 'God bless America for me.' He crossed out that last line and scribbled in 'This land is made for you and me.' And that's how he recorded it in 1948."
Also included in this Centennial celebration is Guy Davis who accompanied Seeger on his last official tour in 2007. Guy is the son of Ossie Davis and Ruby Dee, stalwarts of The Harlem Renaissance. "Pete Seeger and folk music is where my folks and I intersected best," says Davis. "Pete Seeger was a friend of both of theirs, and I got sent to a summer camp run by Pete Seeger's brother, and the older I get, the more I'm in love with the songs I learned in the '50s and '60s."
In 1949, Pete Seeger's car was among hundreds attacked by KKK members after a concert by African American opera singer Paul Robeson. "Two stones actually went through the glass and landed on the floor of the car. I cemented them into the chimney of a fireplace I was building," recalled Seeger
The horrible images of that attack galvanized public opinion against KKK hatred. Seeger saw the incident as "an inoculation" for America. "You know when you get a needle in your arm, your arm gets a case of smallpox. The disease precipitates the cure. The rest of your body gets alerted and does not get smallpox, and this is exactly what happened.
"Peekskill had a case of fascism there, but the rest of the country saw the pictures on TV and in local newspapers and mothers with babies in their arms and blood streaming down, and it was not a pretty picture. The rest of the country said, 'We don't like this.'"
"I would agree that it was an inoculation," says Guy Davis today. "It becomes Americanized. Those signs they had, 'Wake up, America. Peekskill did.'" Pete was first hand on the receiving end of that as was Paul Robeson, as were so many other activists. Pete took one of the stones that was thrown into his car. He had it put into the fireplace of his cabin and he said that if the final riot comes and there were stones being thrown and death being dispensed, then he was going to take that stone and use it."
"I've made a lot of stupid mistakes in my life," Seeger told me in 2013, "but at least I'm still alive even though there was a thriving branch of the Ku Klux Klan only about three miles away from me. And I've often wondered why they didn't come up and shoot me down or burn down my house or something, but I found out some members of the Ku Klux Klan had some family members who said, 'You do what you want with Seeger and you'll regret it. Everybody will be singing his Goddamn songs.'"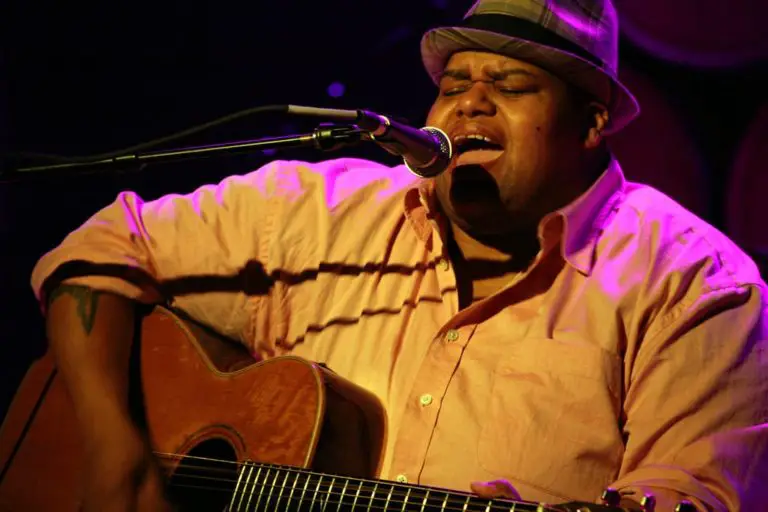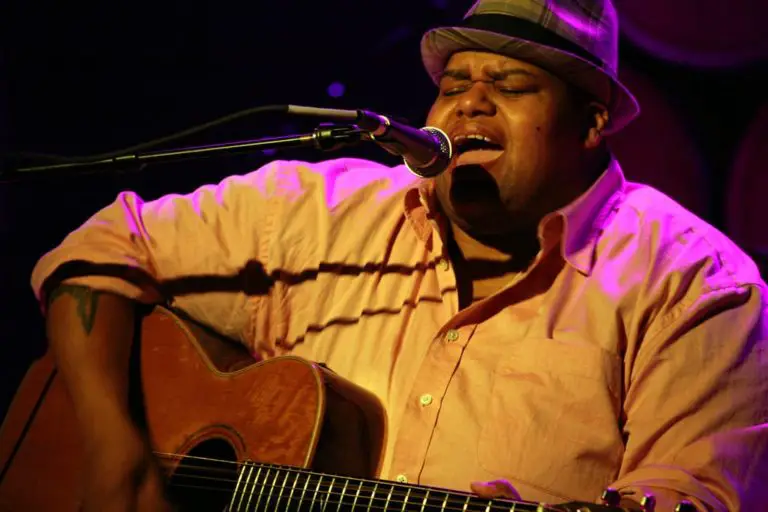 Toshi Reagon is named after Pete Seeger's wife and is the daughter of Bernice Johnson Reagon, civil rights activist and founder of the a cappella group Sweet Honey in the Rock. Toshi will perform her eclectic blend of rock honed on stages with Nona Hendryx, Elvis Costello, and Ani DiFranco. She considers one of her proudest moments to be when she played for her godfather Pete Seeger's 90th birthday celebration at Madison Square Garden.
Another Centennial performer, David Gonzales, is a storyteller, musician, poet, actor, and writer and a one-of-a-kind artist. In 2009, David was commissioned to write a long form poem for the Hudson River Quadricentennial and, at the Egg, will recite excerpts from that work titled "Oh Hudson!" as they relate to Pete Seeger.
Seeger loved the Hudson River and his Sloop Clearwater became a symbol of our need to clean up our waters. He saw sailing as a metaphor for life. He remembered the time a friend took him out for his first midnight sail on an 11-foot Beetle Cat. "For the first time in my life I found out why people spend millions of dollars on private sailboats," he said. "It's not how fast you go, but the fact that you move at all. (Sailing) is a wonderful analogy for life. You use the force of the wind against you to move against it."
"I was learning to sail on the Hudson, and I came along to certain places where there was a sewage outlet. I found myself sailing through lumps of this and that along with the toilet paper. I thought of the phrase of John Kenneth Galbraith, 'Private affluence, pubic squalor.' I had enough money to buy a sailboat, but I was sailing through shit."
The one thing all the performers on this bill share with each other and Seeger in particular is an all-inclusive love for music as an "inoculation" against hatred and bigotry. 
Dar Williams is a popular folksinger. The New York Times Book Review said of her book What I Found in a Thousand Towns that it "reads as if Pete Seeger and Jane Jacobs teamed up, more a report from the Green party than the green room."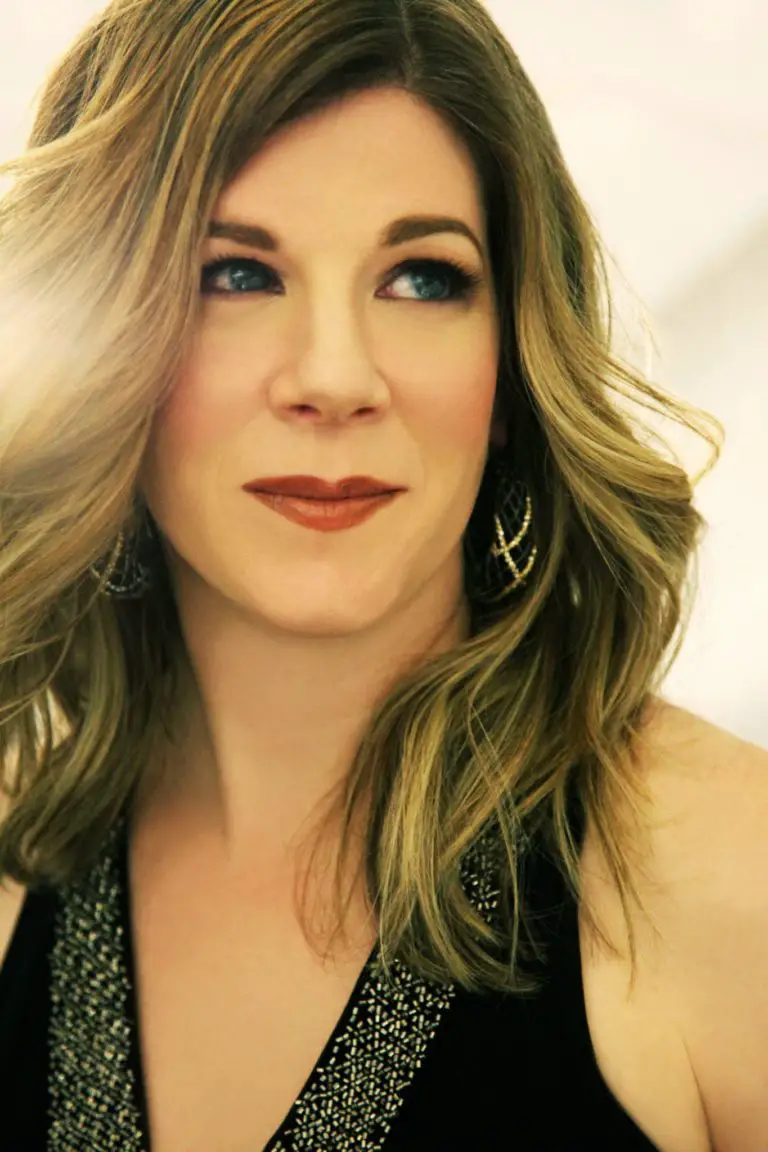 Tony Trischka is America's consummate banjo artist and perhaps the most influential banjo player in the roots music world.  He has written 15 instructional books as well as a series of DVDs. In 2009, he launched the Tony Trischka School of Banjo, an advanced, interactive, online instructional site that is the banjo home for students from around the world.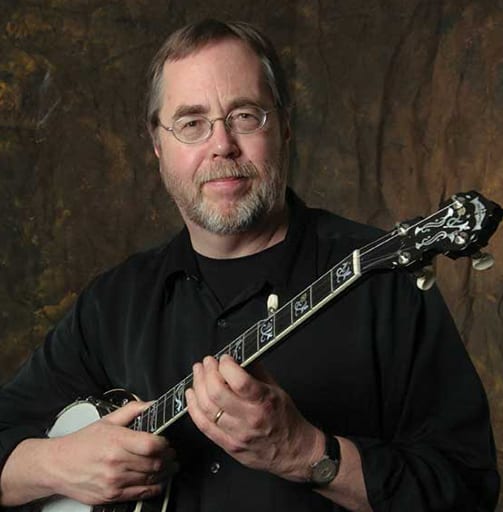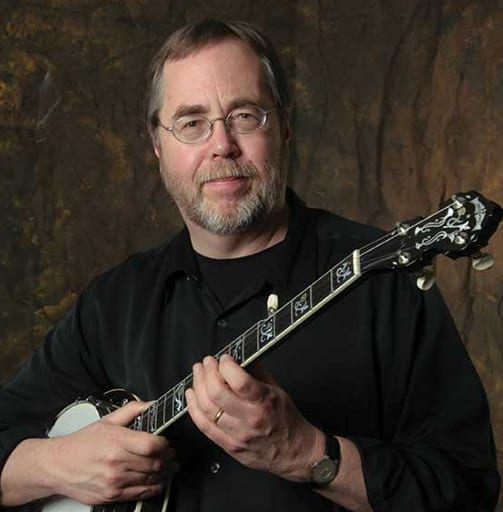 Amythyst Kiah is a southern songster who blends blues and old-time music. The only African American at the East Tennessee State University Bluegrass, Old Time and Country Music Studies Program during her enrollment, her repertoire includes the music of The Mississippi Sheiks, Son House, Jimmie Rodgers and the Carter Family. The New York Times credited her guitar playing with guaranteeing her a place among blues masters complimented by "her deep-hued voice that can change on a dime from brushed steel to melted toffee."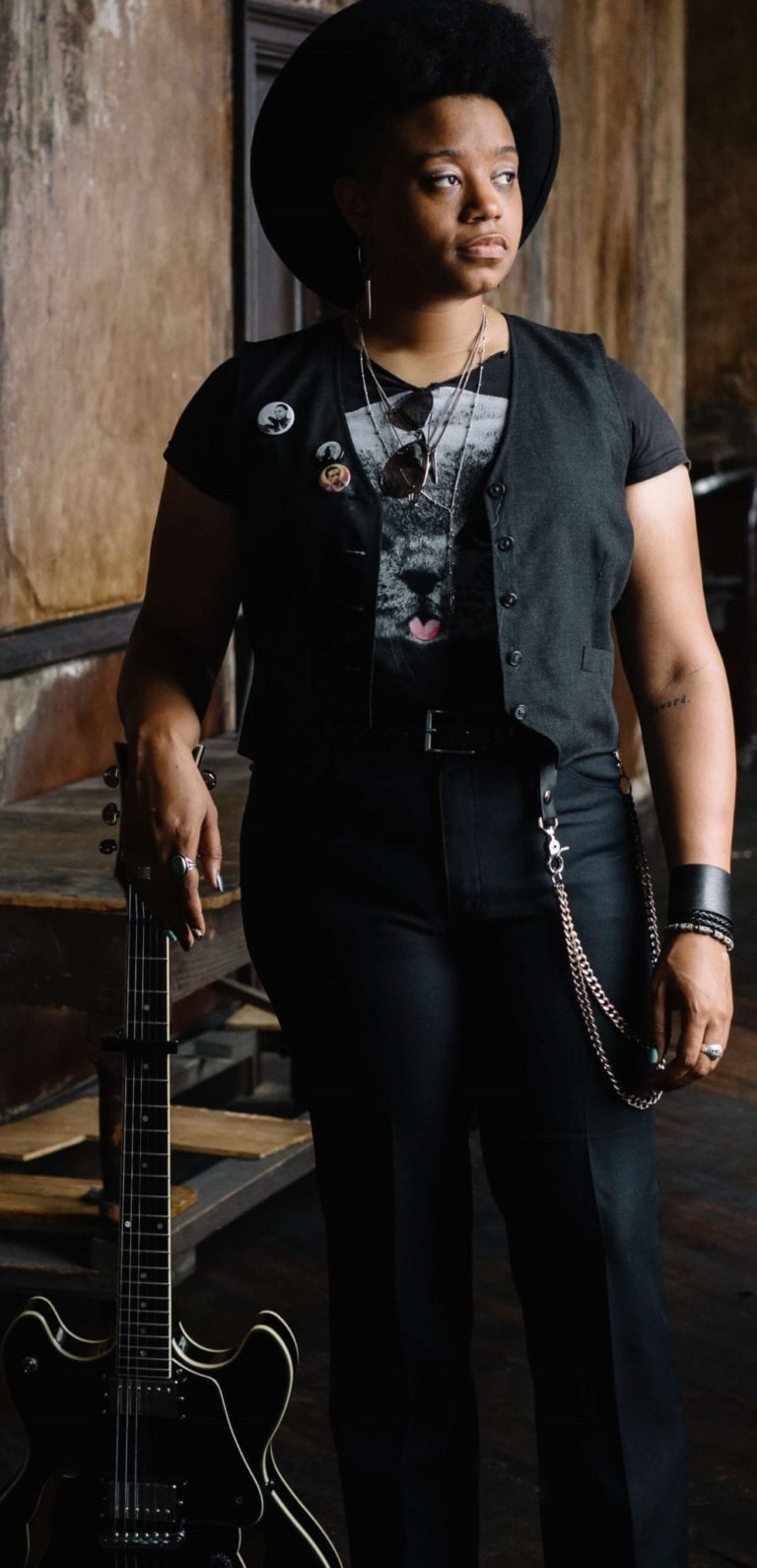 Cary Morin is a Crow tribal member who plays Americana acoustic guitar that incorporates blues, bluegrass, jazz, jam, reggae, and dance. His Cradle to The Grave album took the 2018 Independent Music Awards for Best Blues CD and earned him a 2018 Native Arts and Cultures Fellowship.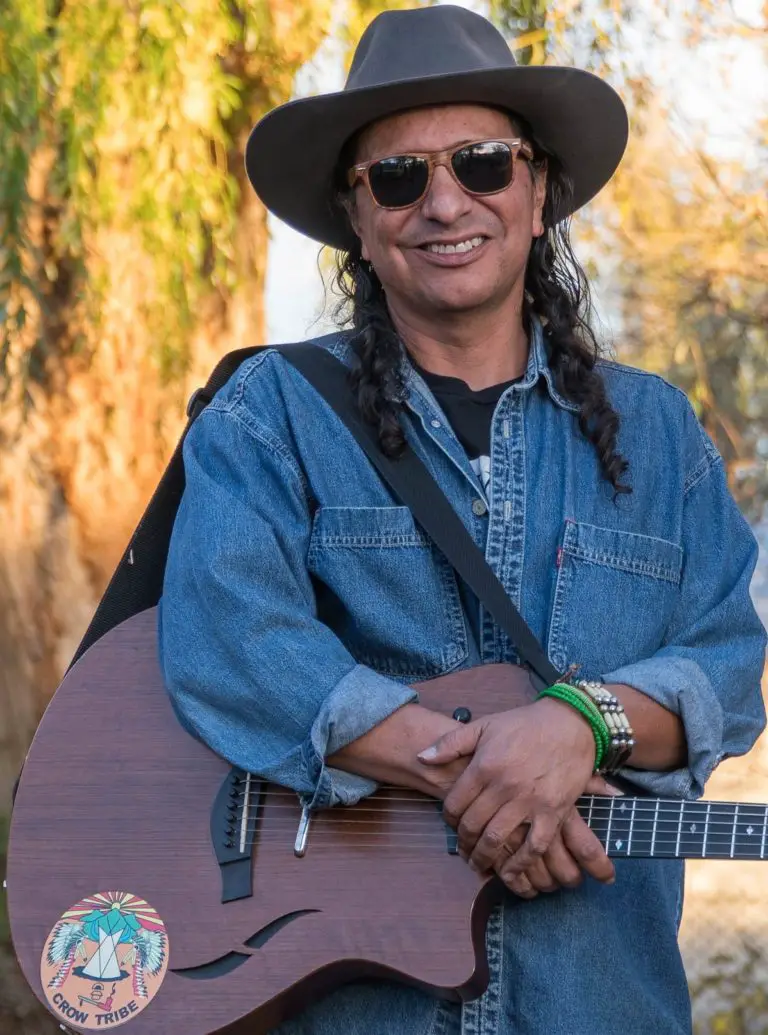 Dan Zanes & Claudia Eliaza are a couple whose Lead Belly Baby! Album is a children's CD inspired by folksinger Lead Belly. Grammy winning Zanes began his career in the '80s rock band the Del Fuegos. His wife Claudia Eliaz is a Haitian-American jazz vocalist music therapist.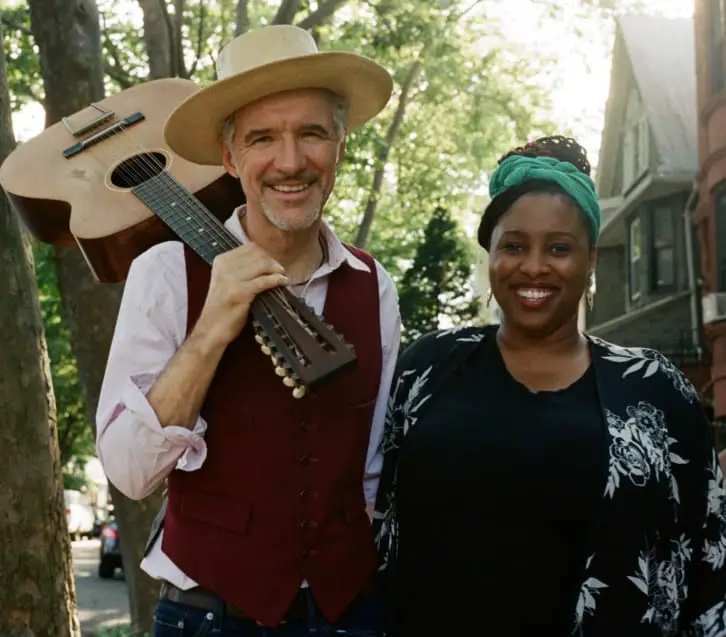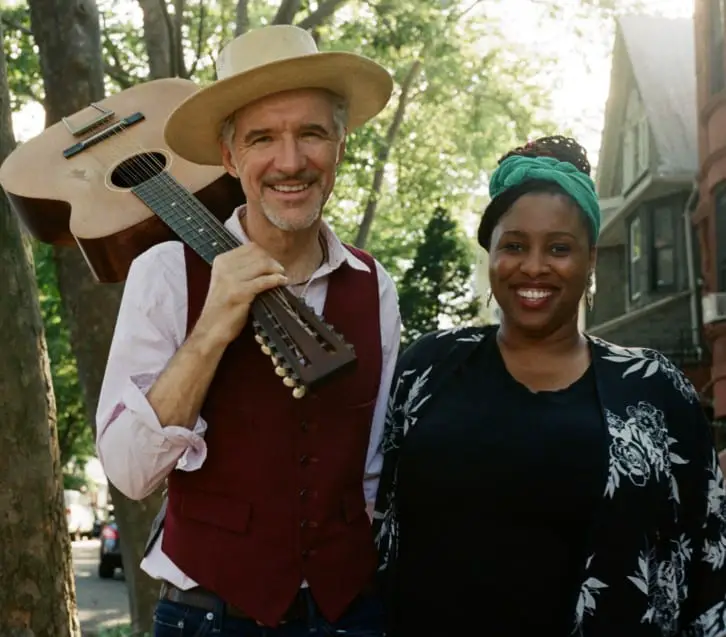 Richie Stearns performs with his wife Rosie Newton. Richie brought the old-time clawhammer banjo style to a whole new audience with the bands Donna The Buffalo and The Horseflies, and has accompanied artists such as Natalie Merchant, Bela Fleck, David Byrne, Billy Bragg & Wilco, Old Crow Medicine Show, and Joan Baez. For over 20 years, Richie performed with or for Pete Seeger on numerous occasions, and was invited to score original music for an album that featured Pete telling his life story over a music background.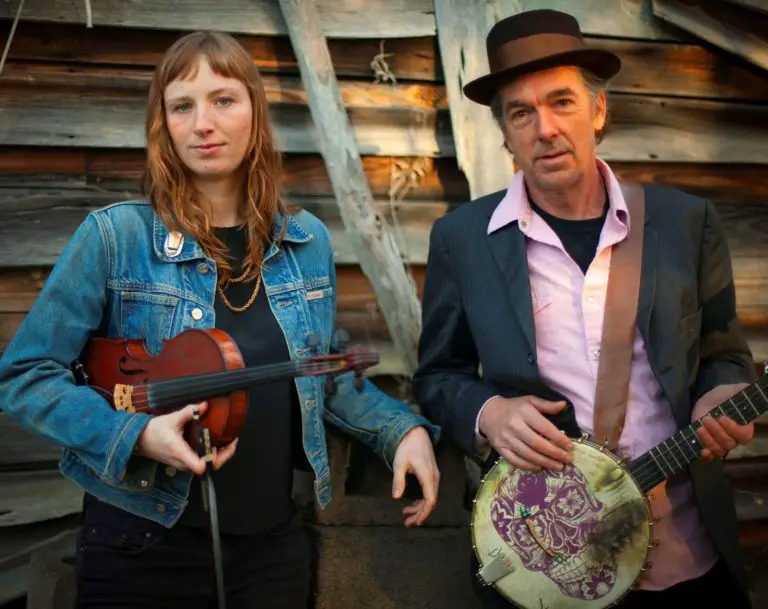 Taina Asili is a New York based Puerto Rican singer, songwriter, bandleader and activist.The Huffington Post named her group as #2 in a list of "12 Freedom Fighting Bands To Get You Through the Trump Years." She is dedicated to using her art as a tool for personal and social transformation. The themes in Taína's writing are based in her activism in political prisoner liberation, prisoner justice, climate justice, and food justice movements.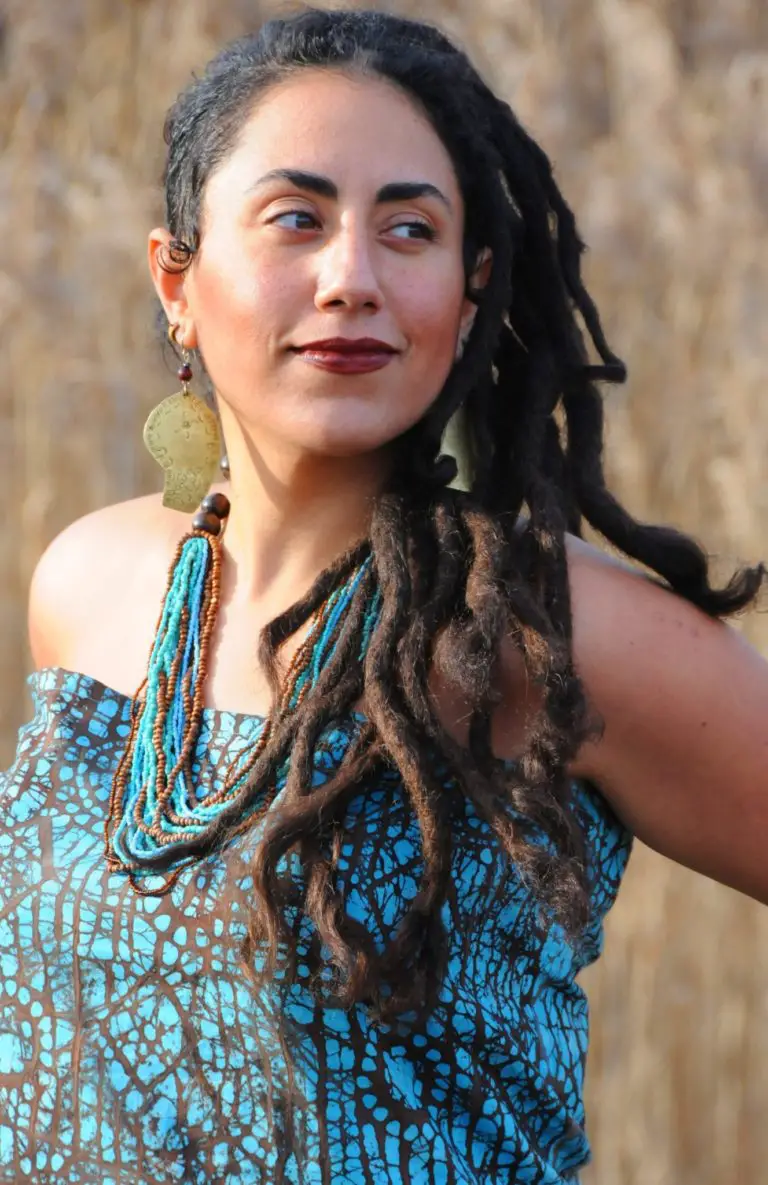 Bill and Livia Vanaver of The Vanavar Caravan. Bill has composed and produced music for films, dance and theatre productions, including The Clearwater with Pete Seeger. The Vanaver Caravan will perform an excerpt from their Pete Seeger inspired work "Turn, Turn, Turn."
"I'm one of the musicians. And I'm only one of them," Seeger told me. "There are now not hundreds but thousands of people making up songs and doing things in small ways here and small ways there and following the advice of the great French biologist Rene Dubois who said, 'Think globally, act locally.'"
He recalled the tipping point in folk music to be 1960 when folksinger Guy Carawan sang "We Shall Overcome" and it became what in 2019 terms would be considered viral. "The hit song of the weekend was 'We Shall Overcome' sung with this rhythmic slow thing. It was a slow song, but it had a very definite rhythm, and it was the hit song of the weekend. Five weeks later Guy was in Raleigh, North Carolina, and somebody shouted out, 'Guy, teach us 'We Shall Overcome.'" And that's where they added something.
"Your right hand reaches out and holds the left hand of the person to your left, and your left hand reaches out to your right. So, your arms cross in front of you. Your shoulders touch, and your bodies sway as you sing this song. Once again, an African tradition is added to this piece of music of bodily movement at the same time you're singing. You're not just singing. You're moving your body."
Despite the problems we have as a civilization, Seeger was optimistic about the future. "My mantra today is the agricultural revolution took thousands of years. The industrial revolution took hundreds of years, but the information revolution is only talking decades, and if we use the brain God gave us, who knows what miracles may happen in the next few years."
And he saw the arts as society's savior. "I think the arts will be among the most important things that save us. Words can mean different things to different people and numbers can, but (it's all about) the arts, the visual arts, the dancing arts, the cooking arts, the human arts, the sports arts, Joe DiMaggio leaping for a fly ball had all the grace of a ballet dancer, and who knows."
I asked Seeger what was the single most important thing he'd ever learned. "I guess realizing the human race is one more invasive species," he said.
Seeger spent long, productive life trying to teach us not to be invasive.
What: Pete Seeger Centennial Concert
When: Thursday, May 23rd, 7:00 p.m.
Where: The Egg, Empire State Plaza, Albany
Tickets: The Egg Box Office at the Empire State Plaza, 581-473-1845, or online.