The City of Utica has been awarded a Levitt AMP concert series for the fourth consecutive year. The ten week free concert series will take place in Kopernik Park in Oneida Square on Monday nights beginning June 24 and continuing through Aug. 26.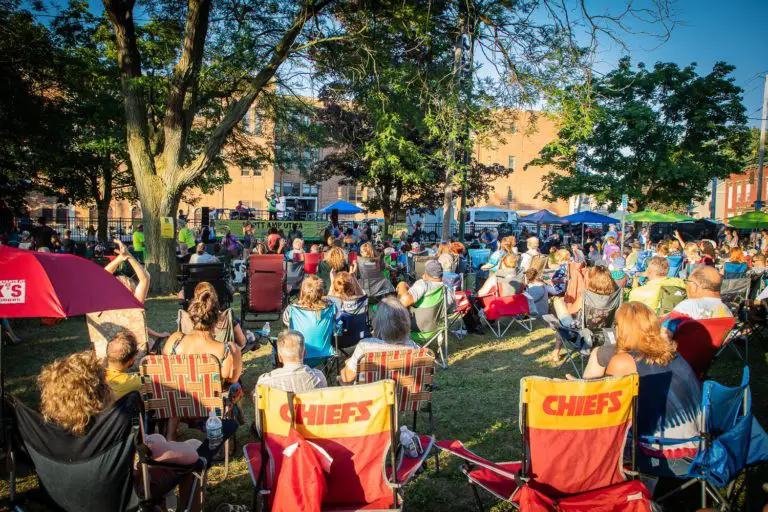 The Levitt Foundation awards matching $25,000 grants to non-profits in select small to mid-size cities across the U.S. each year, creating a network of live music in underused spaces across the country. Eighteen cities have been selected to host the Levitt AMP series. This year, the Community Foundation provided a $25,000 match to help fund the series in Utica.
This year's Utica Monday Night shows include a wide range of artists; from young Hendrix-influenced guitar phenom Brandon "Taz" Niederauer to the Grammy winning Rebirth Brass Band from New Orleans. Other artists include Paa Kow, a native of Ghana who combines the rhythms of West Africa with jazz to provide listeners a unique percussive sound, and La Misa Negra, a seven piece Afro-Latin collective from Oakland, CA that incorporates elements of hip-hop, metal, Caribbean and African poly rhythms.
Each show will feature a local opening artist beginning at 6 p.m. See the complete schedule below. For more information about the artists performing, visit the Levitt AMP Utica website here.
June 24 – The Claudettes with the Fabulous Mojos
July 1 – Paa Kow with Annie in the Water
July 8 – Sons of Mystro with Nick & Jay
July 15 – Adam Ezra Group with Poor Tim Band
July 22 – Boulevards with Lillie Ruth
July 29 – Brandon "Taz" Niederauer with Merseyside 5
Aug. 5 – Rebirth Brass Band with D'Funk'D
Aug. 12 – Kaleta & Super Yamba Band with Ladies of Soul and Their Gentlemen
Aug. 19 – Angela Myer with Grit & Grace
Aug. 26 – La Misa Negra with Grupo Pagan