We've made it to the 4th Round of NYS Music's March Madness, featuring 8 elite artists who call New York home or got their start in the Empire State, as voted on by our readers. We have 8 incredible artists to consider to determine who is the greatest musician to come out of New York State in the past century.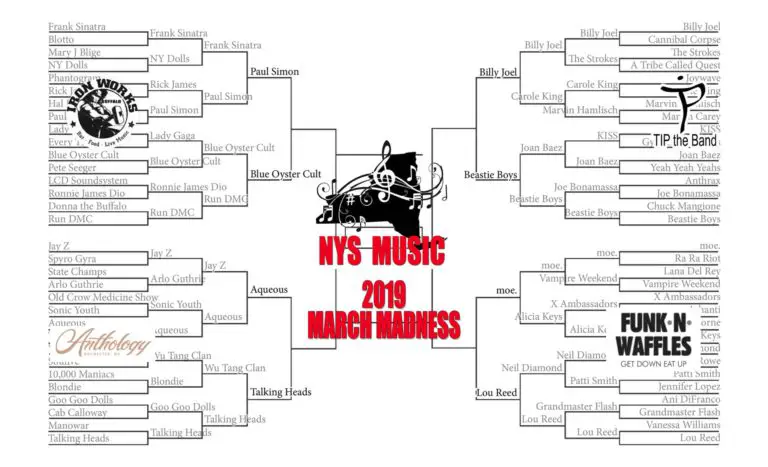 In the Buffalo Iron Works region, will it be Paul Simon (Forest Hills) or Blue Oyster Cult (Stony Brook)? In the Anthology region who is a more historic band, Aqueous (Buffalo) or Talking Heads (NYC)?
Who wins the crown in the TIP the Band region – Billy Joel (Hicksville) or Beastie Boys (NYC)? And in the Funk n Waffles region, moe. (Buffalo/Albany) or Lou Reed (Brooklyn)?
Vote below through Sunday night at midnight, and cast your vote on Twitter as well!